Long time AICO sales professional and industry veteran Lawrence Pascal has died after a courageous 16 year battle with prostate cancer.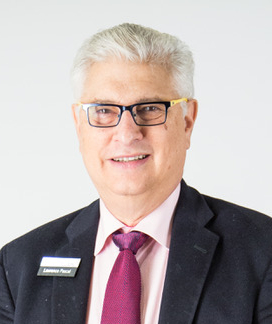 "As a true sales professional, Lawrence earned the respect and admiration from everyone at AICO as well as the entire home furnishings industry. He was the consummate team player, and a dedicated ambassador to Michael Amini and a special member of the AICO family," the company said in a statement.
Pascal began his career in the family business and became the buyer for Pascals Furniture with locations throughout Canada.  When it closed, he began a long career as a sales representative, first with Leather Trend and then with AICO for more than 26 years.  
He worked through his medical challenges attending markets and serving his customers, even during his final days, AICO noted. Next to family, his passion was the furniture industry, "and his relationships throughout Canada and the United States were the envy of any sales professional."
Pascal is survived by his wife Danielle Thomas; his sister Mimi Kerman; children David, Beth, Michelle, Haley and Matthew; and seven grandchildren. 
"Lawrence will always be remembered for the even-tempered, kind and generous soul he was, who always put family first," AICO said.
Memorial donations may be made to Princess Margaret Hospital https://www.uhn.ca/corporate/ways-help or Kensington Hospice https://www.kensingtonhealth.org/donate