Acquisition also will help company expand its presence with interior designers and high-end retailers
TAYLORSVILLE, N.C.  — In purchasing various assets of Mitchell Gold + Bob Williams, Surya President Satya Tiwari said a key goal is to return the brand to its roots serving interior designers and upper-end retailers.
"This was a wholesale brand that catered to the interior design business and high-end retailers," Tiwari told Home News Now. "So we are getting back to the roots — we bought the wholesale side of the business where we own the IP and all the assets connected with the IP, including the designs and all that."
Dating back to 1989, the storied brand got started as an upholstery producer in Taylorsville with just under two dozen workers. Since then, the line has grown to include a multitude of other product categories such as case goods, including bedroom, dining room and accent furniture as well as outdoor furniture, rugs and lighting.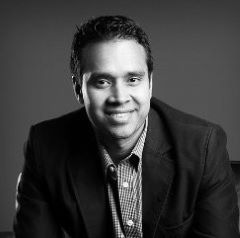 The company began as a luxury wholesale producer for retailers and designers around the country, but later grew its own network of branded retail stores many of which were located in high-rent districts.
Today, domestic upholstery represents about 65% of the line, with the other imported product categories, namely case goods, representing 35%.
The company ceased operations in late August, leaving a void in the luxury segment not only with the shuttering of its domestic plant, but also its retail stores and distribution facilities. The company soon after filed for Chapter 11 bankruptcy protection, which was later converted to a Chapter 7 liquidation.
Earlier this week, Surya closed on the purchased various assets of the brand for an undisclosed price from lender PNC Bank as part of the ongoing bankruptcy process. Those assets include the brand name, along with intellectual property and designs for a wide mix of SKUs across its furniture, rugs, lighting and accent categories. The purchase does not include the assumption of any part of its shuttered retail operations.
"It's a brand that has high quality, amazing craftsmanship and great design aesthetics that we want to bring back to life and bring back to its glory," Tiwari said. "That's our goal. But we have to do it in phases. As you know, this has been shut since the end of August. So it will take months if not quarters to make it happen, but we are very committed to doing that."
This is the second major acquisition Surya has made this year, falling on the heels of its purchase of Global Views earlier this spring. As with that acquisition, Tiwari noted that this latest acquisition also represents an opportunity for the company to align itself closer with the design trade.
Thus, for Tiwari, the timing of this purchase — while not planned in advance because of the sudden closure this summer — feels right.
"Obviously, we're very obsessed with two things with our everyday business — design and serving the interior design community," he said, noting that the acquisition of Mitchell Gold + Bob Williams aims to fulfill a similar goal as the earlier purchase of Global Views: tapping even further into that segment. "And high-end retailers are part of that because they have interior designers working in those establishments. So this is about fulfilling our long-term vision. … This business (Mitchell Gold) started out serving and servicing the interior design community and higher-end retailers. So this was a perfect fit."
Tiwari also emphasized that while the deal does not include the retail side of the business, it will include a core custom component to cater to the design side of the business. That said, the company is evaluating what to do with the company's Taylorsville, North Carolina, manufacturing operation, which ultimately ceased operations following the closing in late August.
"All those things are being worked on as we speak," he said, adding that while there isn't much more detail at present than was in the press release announcing the acquisition, "There will be a custom component to it. That was a big part of this brand."
And as with Global Views, the brand also will have its own separate showroom, although the Mitchell Gold brand probably won't show at market until the fall of next year. Surya also will work with the brand's current partners for the globally sourced part of the line, which includes the wood furniture, lighting, rugs and accessories segment.
"We will work with all their partners 100%," he added, noting that while there may be some sourcing synergies between brands, the goal is to maintain the standalone nature of the brand and product line. "We will be working with all the right stakeholders."
To assist with the transition, the company also has brought on founder Mitchell Gold, who said this week he was extremely pleased that the brand will continue on under Surya and Tiwari's leadership.
"Since the news has gotten out, it's particularly rewarding to me that many people that have contacted me to say they are thrilled that the brand is going to live on and live on in a healthy and positive way as it had been," he told Home News Now. "And the second thing that is really comforting and rewarding to me is all the good comments I hear about Satya and Surya and the team there.  
"I mean frankly, I was a wreck to think that the precious company, our baby, that Bob and I built was going to end up at Odd Lots or Target, or someplace that would diminish the prestige of the brand, and their goal is the exact opposite. Their goal, as they've said, is to bring it back to its glory."
Tiwari, too, said he has gotten multiple calls and texts saying how pleased they are with the news.
"People love this brand and they also know we are committed to the interior design community and high-end retail. Obviously, Surya sells to many different segments, but they know we are going to do something good with it. So I feel like this is a marriage made in heaven and we're very excited about it."