DURHAM, N.C. — Industry veteran Michael K. Dugan, an American Home Furnishings Hall of Fame inductee and author of "The Furniture Wars," died here on Nov. 11. He was 83.
In 1940, Mike was born to Frank and Leah Kelley Dugan in Utica, New York. He attended St. Michael's College, University of Toronto, graduating with a degree in English literature and philosophy. This formative liberal arts education inspired him to be a life-long student, with a passion for literature and history. He later obtained his MBA from Syracuse University.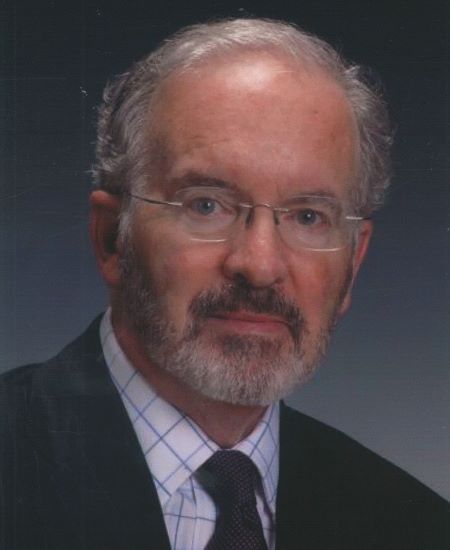 His early career in marketing led him in 1969 to General Interiors and the furniture industry, and he rose to lead sales and marketing for Pennsylvania House. A move to Sperry & Hutchinson in 1979 brought Mike and his family from Pennsylvania to North Carolina. Then, he co-founded Jamestown Sterling in 1981-82 and relished building the team, culture and business into a flourishing and highly respected company in its market niche.
In 1987, he joined Henredon Furniture Industries as president and CEO, a position which he held for 17 years. During his tenure, a series of creative collaborations solidified Henredon's position as a style leader, and the company's sales nearly tripled. Gifted with a mighty pen, Mike delivered memorable speeches to sales forces, manufacturing plants and industry groups alike, invoking analogies from ancient mythology to Shakespeare to military history to contemporary music.
After retiring from Henredon in 2004, Mike returned to the classroom, joining the faculty at Lenoir-Rhyne University where he taught courses in leadership and marketing. Later, he was named chair of the business school (and quipped, "I can see the headline now: Furniture Man Retires, Becomes Chair").
During this time, he authored "The Furniture Wars" — a reflection on the American furniture manufacturing industry across five decades. The professor retired from teaching in 2012, and Lenoir-Rhyne awarded him an honorary doctorate of humane letters.
An active contributor to his community, he served on multiple boards, including Frye Regional Medical Center, Hickory Museum of Art and WFAE Radio, and was a longtime supporter of the Visiting Writers Series at Lenoir-Rhyne. In 2022, Mike was inducted into the American Home Furnishings Hall of Fame.
Among his multitudinous interests, Mike held special places for James Joyce, The Rolling Stones, The Godfather, Saturday Night Live, the Brownies and the Tribe, his 1966 Corvette Stingray and any and all dogs. He valued indomitable Irishry and personal integrity. Above all, he cherished his family — past and present.
He is survived by his wife, Barbara, his children Eric (Atcha), Kendra (Kevin Meese), Cassidy (Alexandra) and Kevin, and his grandchildren Ryan, Emma, Dylan, Hannah, Connor and Avery. He is reunited with his parents Leah and Frank and his sisters Louise MacDonnell (Edward) and Sheila Shuman (Donald).
A family service will be held. In lieu of flowers, please consider a memorial contribution to your favorite charitable organization. The family is assisted by Hall-Wynne Funeral Service, and online condolences may be made at www.hallwynne.com under the Obituaries section.