HIGH POINT – Last week Furniture First's third members-only performance group, Gamma, gathered at the buying group's new showroom for their third meeting of the year. Gamma consists of nine retailers from non-competing markets. While from locations as far flung as Texas to Minnesota, each member shares the details of their business with the other members of the group for the purpose of benchmarking and performance accountability.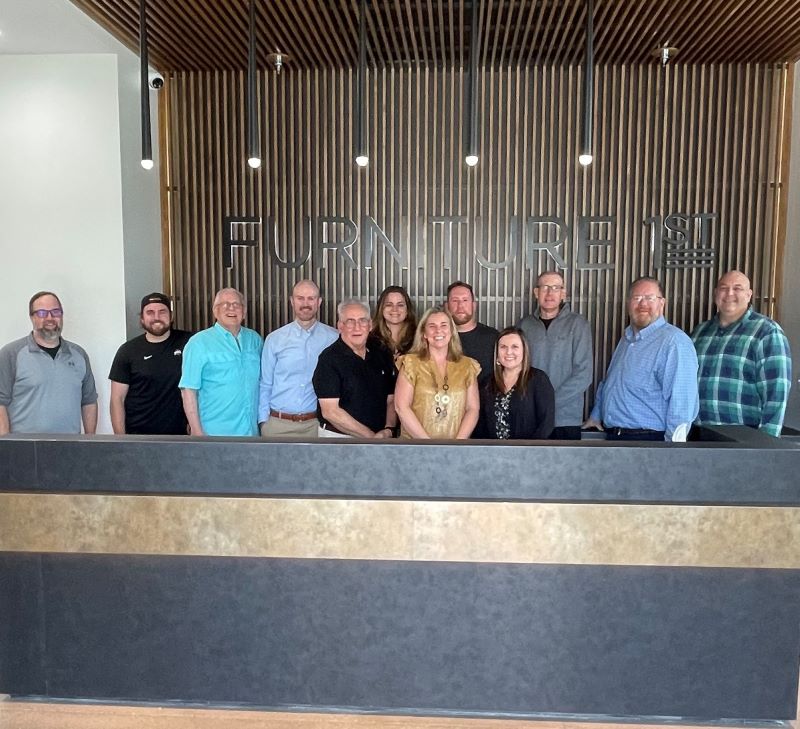 Furniture First operates three store owner performance groups for their members, and one for store managers of member retailers. The groups are self-governing and vote on which Furniture First members they invite to join their group. The owner groups are facilitated by Mike Kordik, a Furniture First staff member who, until earlier this year, owned and operated Mike's Furniture in Joliet, IL. Prior to joining the staff full time, Kordik participated in one of the groups and facilitated the two others.
"We normally visit the stores of our performance group members on a rotation," said Kordik. "This time, however, we were excited to use the Kloss Conference Room in our new High Point Building."
"We named the room for one of Furniture First's founding members," said Andrew Kauffman, CEO of Furniture First. "Steve Kloss, owner of Kloss Furniture in O'Fallon, IL was not only instrumental in the founding of Furniture First, but also a driving force at multiple times over the past 30 years of our existence." Kloss was honored with a plaque reveal at the building grand opening during the recent High Point Market.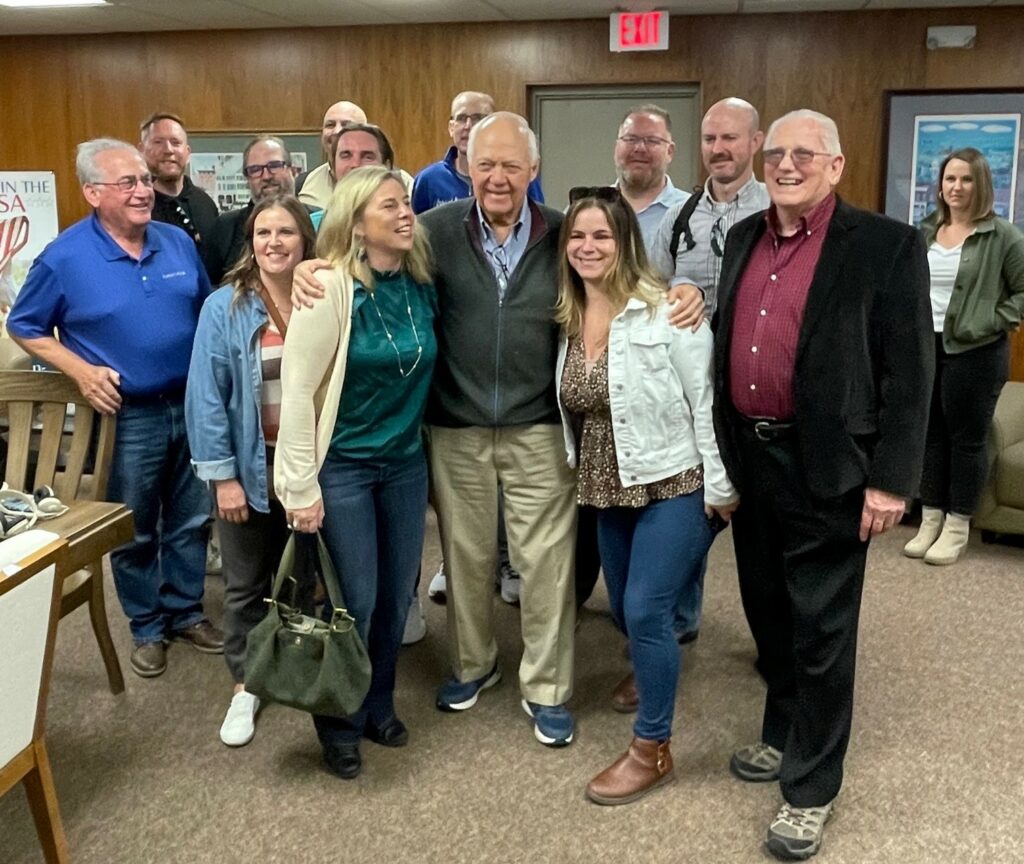 In addition to the sessions in the new building, the performance group members toured Vaughan-Bassett's case goods factory and met with company owner, John Bassett. Jill Luzadder, VP of Sales and Marketing at Furniture Distributors, a Furniture First Gamma group member, commented enthusiastically on the tour saying "In a time where so much furniture is made overseas, it was refreshing to see someone keeping production in US and we are glad to carry their brand!" Vaughan-Bassett will be moving their showroom to the fourth and third floors of the Furniture First High Point building in April of 2024.
Furniture First is a cooperative national home furnishings and mattress buying group serving full line independent retailers with sales over $2 million. Collectively, the group sells $3 billion at retail with their approved merchandise programs in the 524 member storefronts. Furniture First recently opened a new High Point showroom at 336 South Main Street, in the heart of the High Point Market district. For more information on Furniture First Membership, please visit www.JoinFurnitureFirst.com or call 800-411-3477.