HIGH POINT – Case goods manufacturer Martin Furniture is doubling its showroom presence here during the October High Point Market by occupying additional space across the hall from its current showroom in Market on Green.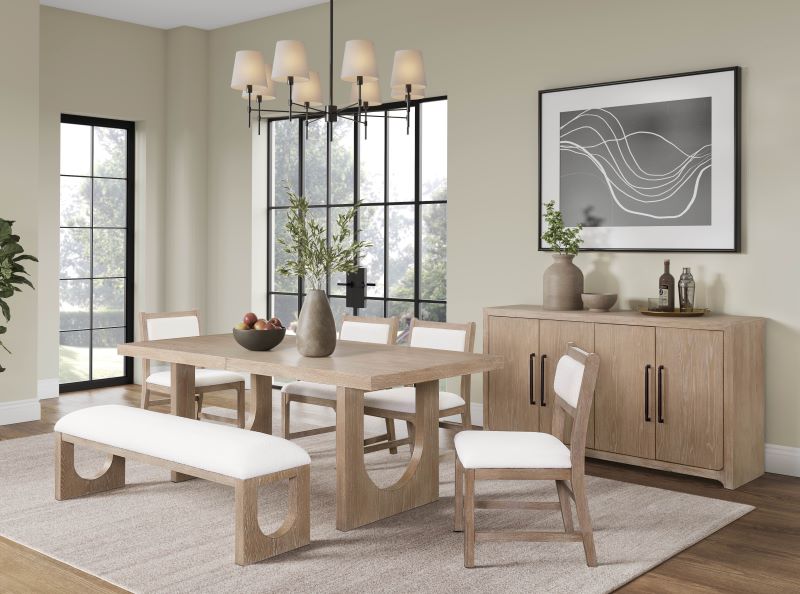 In addition to its nearly 15,000-square-foot space in MOG 303, the company is occupying an additional 15,000 square feet across the hall in Space 304. This space was formerly occupied by DesignWorks Furniture, which merged with Urban Roads earlier this year, forming Urban Design Collective. Those two companies occupy a shared space just off the entrance of Centers of High Point Centennial at 401 S. Centennial St.
Martin's showroom expansion is timely in the sense that it will accommodate a growing product line that now includes dining and fireplace consoles. The company is mainly known for its line of home office and home entertainment furniture but created these new lines as complementary to its existing mix.
Featuring both brand-new designs and product built of existing collections, the line extension aims to serve consumers that dine, entertain and even work in common areas of the home.
The company noted that the combination of showrooms "allows Martin Furniture buyers to experience an extensive selection of new and existing product designs, showcasing the depth and breadth of our capabilities," adding that the new space will focus on the new dining line.
Said company CEO Gil Martin, "This is a very exciting time for Martin Furniture. This investment in an additional showroom to display our new dining room furniture, which is expected to be upwards of 15 collections, demonstrates our commitment to be a leading supplier for multichannel retailers and designers."