MORRISTOWN, Tenn. – On Aug. 10, 2023, Providence Enterprises, LLC celebrated the grand opening of its new 27,000 sq. ft. Ashley showroom located at 130 Terrace Lane, Morristown, Tennessee.
Special guests from the Morristown Chamber of Commerce and Ashley representatives joined Providence Enterprises and employees at the event.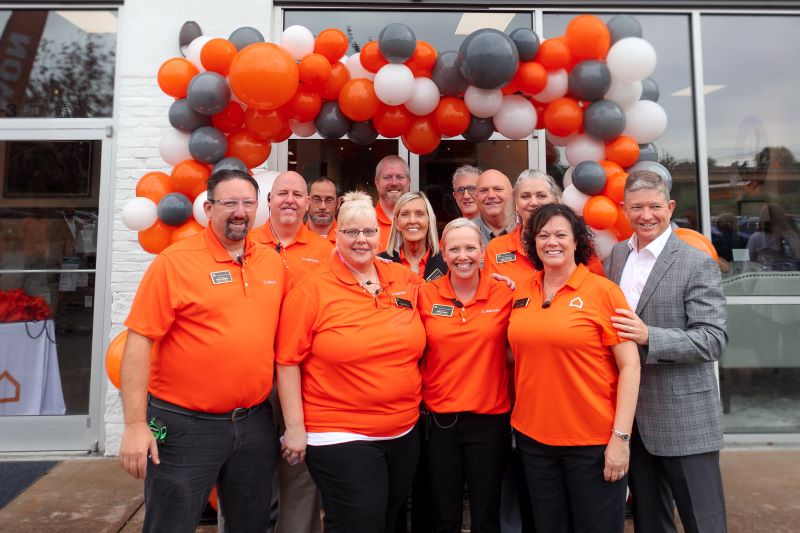 "Twelve stores into our Ashley journey, and it just keeps getting better," said Bob Young, owner of Providence Enterprises. "With Ashley's unwavering support and our incredible team, the Morristown store is experiencing a successful and high producing grand opening. We are very excited to be a part of this community."
Young owns 11 additional Ashley stores in the surrounding region. The Morristown store will employ approximately 13 people.
The showroom features complete lifestyle vignettes, including lighting, rugs and wall art. Product categories include bedroom, dining room, upholstery, leather, occasional tables, home office, youth bedroom, recliners, mattresses and accessories. Technology also plays a role in the environment, incorporating various elements to improve the customer shopping experience.
The new store's hours are Monday through Thursday 10:00 a.m. – 7:00 p.m., Friday and Saturday 10:00 a.m. – 8:00 p.m. and Sunday 12:00 p.m. – 6:00 p.m. Follow @ashleymorristowntenn on Facebook @ashleyeasttn on Instagram to stay up to date with promotions and events.