Question: Besides running successful furniture stores, what do Jason Harris of Furnitureland South, Charlie Malouf of Broad River Retail, Andrew Koenig of City Furniture and Jim McIngvale of Gallery Furniture all have in common?
Answer: Each of these retailers has used a combination of social media and community involvement and give-backs to form a bond with the communities they serve and sell to.
And to me, and just as important, these retailers soundly refute claims that the furniture industry has not connected to consumers as well as other sectors, including consumer electronics and the automotive sector.
In the case of Jason Harris, co-owner of Furnitureland South and founder and co-owner of The Design Network, he and his brother, Jeff, kicked off 2013 by launching what was then the beta version of The Design Network, which was being touted as a unique digital home furnishings content concept designed to engage female consumers anywhere, anytime.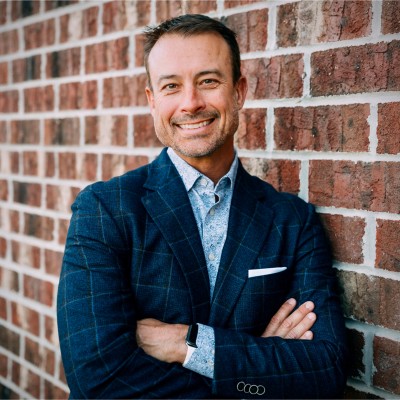 When they launched the network, Jason told me that the concept of a then-fledgling network was to create a network dedicated to celebrating the home via instruction, inspiration and entertainment.
Fast-forward to today and The Design Network has matured and grown to be the fastest-growing streaming TV network all about the home that combines a vibrant community of independent interior designers and a best-in-class home furnishings e-commerce shopping experience along with inspirational and informative video content all about home design.
The network currently streams curated content to about 2 million unique viewers each month via some 17 streaming platforms globally and is reaching nearly 2 million unique viewers each month with all-original home and design programming featuring both celebrities and industry experts.
With at least 14 shows in production across the country, TDN also has offices in Los Angeles, New York City, Dallas and, of course, High Point, North Carolina. In addition, TDN also has an e-commerce website and a trade-only purchasing platform for freelance designers. www.thedesignnetwork.com
Now, travel with me from North Carolina-based FLS to Florida, home to City Furniture, and you will find that same strong connection with consumers.
Founded in 1971 by Kevin Koenig as Waterbed City, the company attracted Kevin's brother, Keith, currently chairman, and after years of back-to-back growth, Waterbed City became City Furniture in 1994.
And while the name of the business changed, community involvement and community and customer engagement have been a staple and a cornerstone since day one.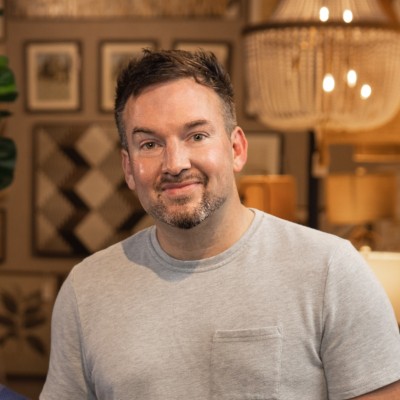 Today, Keith's son Andrew is at the helm as chief executive officer and has continued and accelerated the company's goals of focusing on world-class customer service, continuous improvement, innovation, being a green-conscious company and celebrating work/life balance.
The company has been a leader in incorporating technology to grow the business and heighten customer experience.
As just one example, City realized that, as commerce continues to shift to digital shopping channels, retailers are now in direct competition with more than just other retailers — but with every other digital experience.
With that realization in mind, in July 2020, the retailer began working with a retail marketing technology company, Bluecore, to identify its in-store and online shoppers, and predict what they want to see — and purchase — next, no matter where they are. This work has resulted in a 330% lift in known shoppers, a 118% increase in repeat buyers and a 58% increase in email opt-ins.
Andrew has additionally and successfully used various social media platforms, including Facebook, to engage, inform and educate his customers. This week, as one example, Andrew chatted with a local Florida radio station about City Furniture's ongoing initiatives.
He shared that on Facebook as follows:
"Check out my interview with Lee Kantor on the South Florida Business RadioX! We chat about all things City and leadership. Love the opportunity to share the amazing things that the City Furniture team is working on and what's coming in the future.
Check it out here: http://bit.ly/3DPvSB3 #leadershipdevelopment #entrepreneur #podcast #cityfurniture #southfloridabusinessradiox #furnitureindustry #givingpledge #businessowner #southflorida #cybersecurity #sustainability #2040 greenpromise
Interviews such as this one allow the community and customers to see the company's leader in real-time — as a real person who resonates with his potential customers.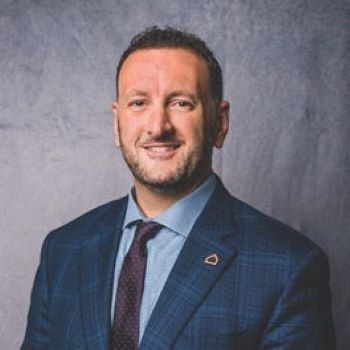 Another retailer who has done an outstanding job of connecting with his staff and with customers is Charlie Malouf, president and chief executive officer of Broad River Retail, an independently owned and operated licensee of some 30 Ashley HomeStores.
Earlier this week, we posted a Zoomcast that I conducted with Charlie, who shared how he made the successful transition from CEO of a leading web development and e-services company to head Broad River Retail.
Early on, Charlie embraced a host of tech tools to allow him to connect to his employees and consumers alike. He was an early adopter of the concept of podcasts and his version, Stories From the River, celebrates the accomplishments, ingenuity and innovation brought by his employees, who are referred to as memory-makers.
There was a critical (and I suspect initially unexpected) bonus from his podcasts. The subjects of the podcasts are often shared with family and friends. As people listened to the podcasts and realized how Charlie and Broad River valued his team, he began receiving scores of resumes from people who wanted to work for him.
And with recruitment and retention of employees continuing to be a challenge for our sector, Malouf has not had to grapple with that problem, thanks to his podcasts.
To give you an idea of what a River Story sounds like, click here:
Broad River. Stories From the River
No column about retailers and social media would be complete without a nod to my friend Jim "Mattress Mack" McIngvale of Houston-based Gallery Furniture.
Gallery Furniture was founded by McIngvale, current CEO and owner, in Houston in 1982 when he started the company with a single pickup truck and some $5,000 in cash.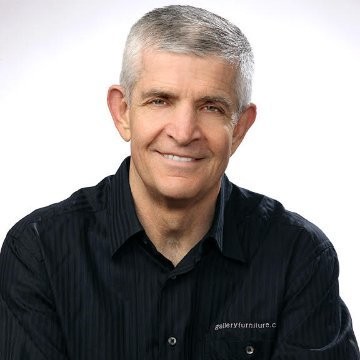 Although many know Mack for his campy TV commercials and his king-sized sports wagers (he set a U.S. sports betting record with his $75 million winnings from the World Series), I would easily have to credit Mack with being a leader in our industry in terms of connecting with the community via lending a helping hand.
In fact, there is a dedicated website, https://www.mattressmack.com/media, that details just some of his efforts.
The website points out that, "While Gallery Furniture is well-known, Mack's philanthropy is legendary. His philanthropy is as contagious as his passion for furniture."
His work on special projects has helped to build the first Mobile Stroke Unit in the U.S. for patients in Houston, and when Hurricane Harvey hit Houston in August 2017, Mack opened the doors of Gallery Furniture to those who were seeking shelter from the flood.
Most recently, Mack served 3,000+ meals and provided overnight shelter at Gallery Furniture to more than 700 Houstonians who were affected by Winter Storm Uri. When there's a great charitable need, Mack is usually the first to respond, if not spearhead the effort.
If Mack is the hero of Houston (and he is), then Andrew Koenig is the fair-haired guy of Florida, Jeff Harris is the hit of High Point and Charlie Malouf is the fave of Fort Mill.
Each of these stellar retailers has used social media platforms to send a sincere signal that they care for their teams and they care for their communities.
Their teams, for their part, have gotten that signal and have bought in, making for strong companies.
Consumers, meanwhile, also got those signals and in addition to buying in to these retailers, they are also buying from them.
I've always maintained we are a relationship business. These retailers have proved that.