Retailer says that this creative space will foster greater cooperation among its professionals, which will in turn benefit its customers
JAMESTOWN, N.C. — With some 1.3 million square feet of showroom space, retailer Furnitureland South is one of the largest furniture retailers in the world, showcasing hundreds of well-known industry brands.
These brands are showcased in dozens of room and gallery formats throughout the campus, inspiring consumers with some of the latest designs for every area of the home.
In recent months, the company carved out some 9,000 square feet of space within its campus that could prove to be the most important area of the business. The Merchandising Epicenter, or The Epicenter for short, brings together its team of merchandisers and designers and other key management in a state-of-the-art office setting aimed at fostering collaboration and creativity on a whole new level.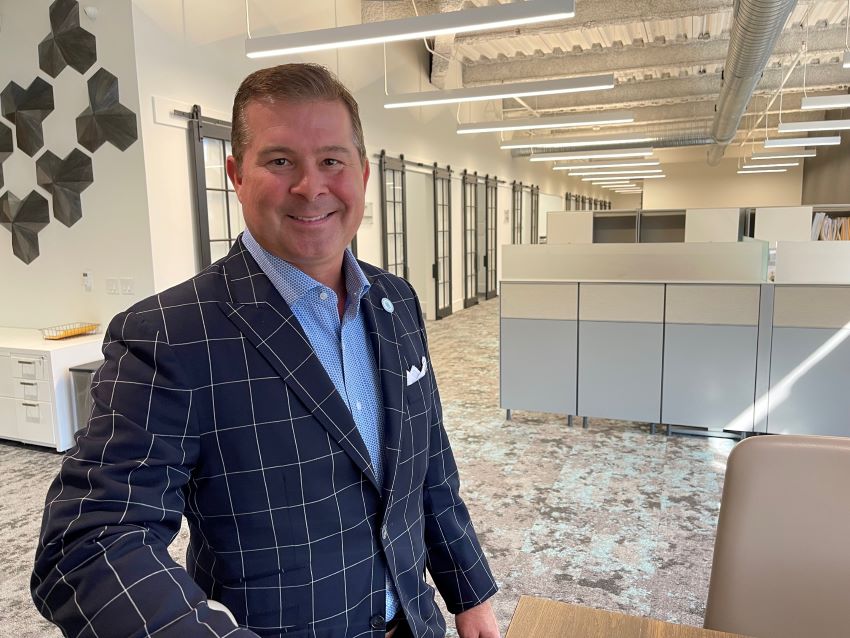 Previously, these professionals had been scattered throughout the campus, which meant having to coordinate face-to-face meetings in different areas, which in turn required some level of planning to get those people together.
Now those same individuals can meet on a moment's notice to review finish or fabric samples or view product demonstrations on a video screen right off the main entrance. Meetings can also take place in a conference room, individual offices or even in the break area which features a built-in kitchen.
The area is also set up for meetings with vendors and outside designers and their clients who wish to come in and discuss upcoming projects, whether they be new collections or design projects within someone's home.
Bringing the team together in a space where they can work amongst themselves and with vendors and clients has been a long-time vision of Jeff Harris, Furnitureland South president and chief executive officer, who recently explained the concept to Home News Now.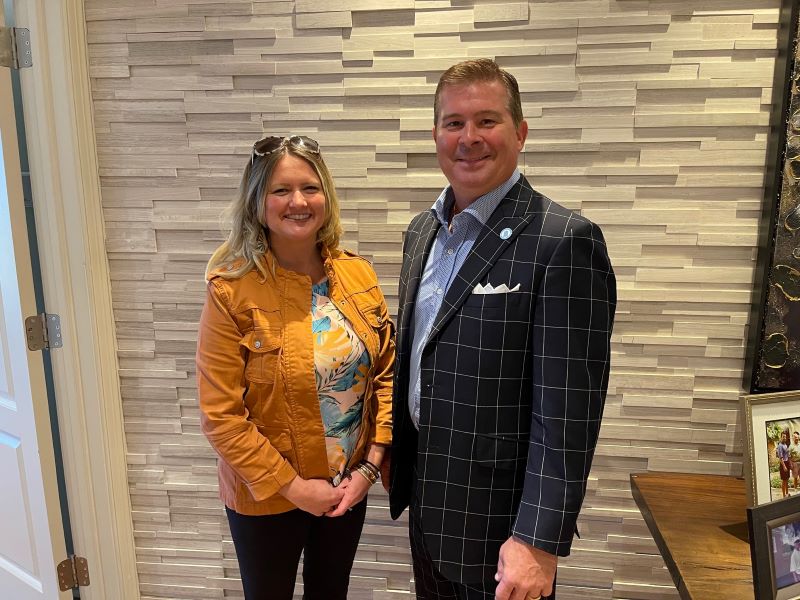 "Our mission here at Furnitureland South is to provide a world-class shopping experience, and we do that in so many aspects of our business," he said. "And I think that most people don't really think about how this whole experience starts from our merchandising department, from the meetings they have with vendors — our partners and our suppliers — to pick the best brands we can and then selecting the product. And there is a lot of criteria that goes into that. You talk about style, you talk about quality and you talk about cycle times."
Bringing the merchandising team and design staff into one location was part of his vision to foster a more collaborative work environment.
"We needed an environment that would foster this creativity that this group has and that would allow them to share best practices," Harris said. "It also would allow us to streamline processes. When we talk about product information management, it gives us a new platform to be able to efficiently obtain and maintain all that information. So internally, it is a big deal for us. It also allows us to attract talent to this organization in the merchandising world — because there is nothing like this that I have seen on the retail level as far as a professional work environment. … It's a wonderful work environment that is going to allow us to attract great talent to this team moving forward."
He added that the new workspace also provides a central location on campus where the team can interact with executives — from presidents and CEO-level types to vice presidents of sales, merchandising execs and salespeople who "interact with our merchandising team every day."
The Epicenter, he said, provides a level of accountability and professionalism that he believes will result in the ability to collaborate more closely.
"At the end of the day, we believe in the power of the brands and we collaborate with them to create unique environments here for our customers to shop."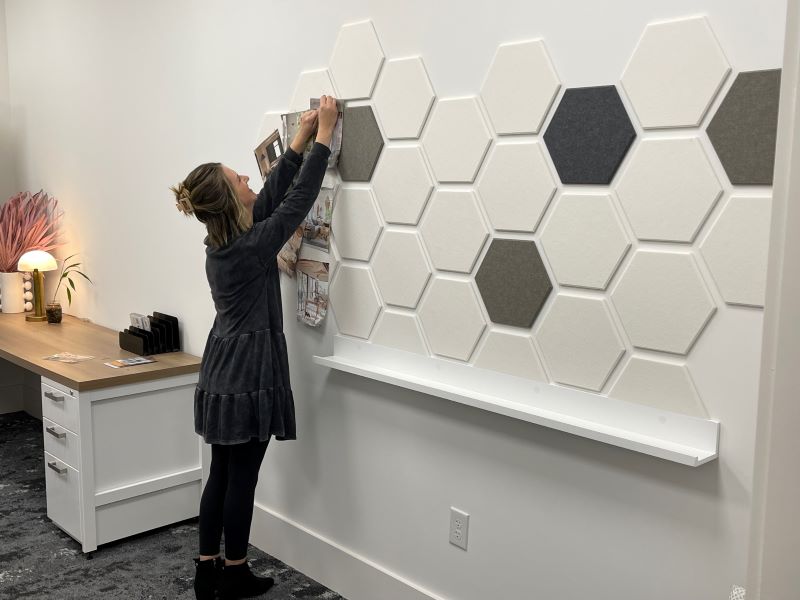 The project also comes at a time when more and more people have returned to professional offices after months of having worked at home during the pandemic.
Perhaps not so ironically, the area previously held a display for the company's home office assortment, which like the rest of its store footprint, contains some of the best-known and respected resources in the field. As many people continue to work from home, this area continues to be important to the retailer's business.
Now the home office mix is set up just outside The Epicenter, with the entrance to The Epicenter in the middle of the display area. To the right of that entrance, the company will have an area for its commercial office segment, an increasingly important part of the business where some product offers residential looks in the category. This "resimercial" style mirrors some of the furnishings in The Epicenter, including a long, live-edge solid wood table in its conference room.
Executing Harris' vision was Nikki Poage, director of campus architecture, who along with director of merchandising Becky Greene, have been at work on the project for the past year.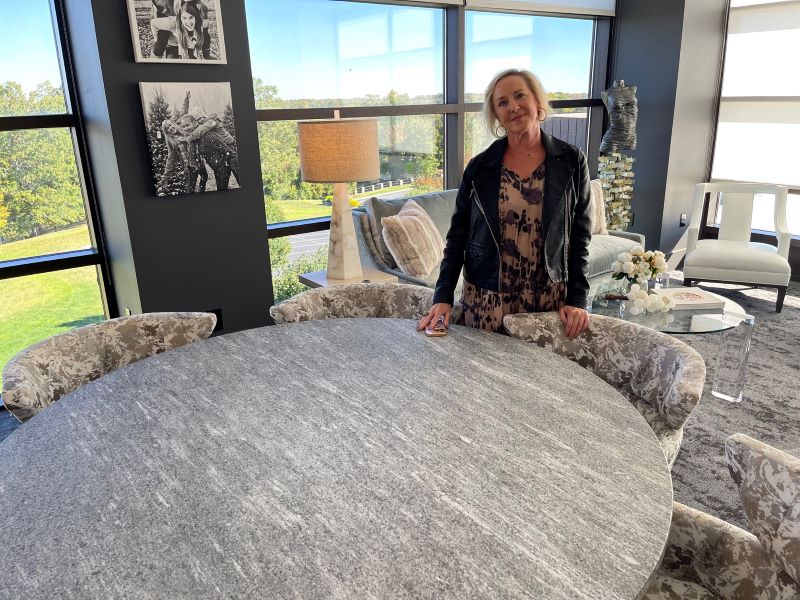 "This has been a long time coming. Jeff for a long time has had the vision of having the entire merchandising team together," Greene said, noting that the team for many years has been scattered throughout the campus. "It has taken us a while for it to come to fruition, but now in one location, we have our buyers, our designers, our inventory team, our visual merchandisers and our showroom design and our management staff here."
"So Jeff's vision, and I think Nikki did a great job translating his vision, was that we would increase our level of collaboration, our creativity and really our productivity by being all together, Greene added. "Because when you design, whether you are buying or designing a space, it doesn't happen in a vacuum. It has a lot to do with the interaction of everybody on the team."
Even the design of the space was a collaborative effort, Poage explained.
"We met with our buyers and our designers and looked at the needs for their office space and we found a lot of inspirational images online that were our guide," he said. "And of course, we have all the great access to all our contract vendors over in our contract division as well. It was this big collaboration not just amongst our team, but also with our contract brand in our contract gallery. … We knew that when we did it, we had one chance to make it right."
The space also was meant to create a positive impression among designers and their clients and other customers as well.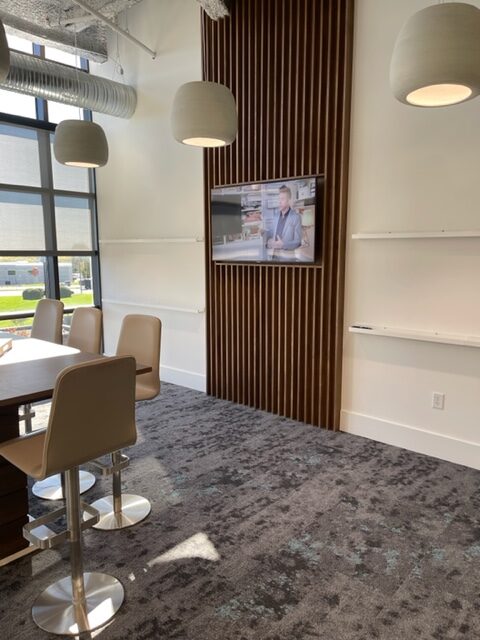 "We have always been scattered like Becky said, and not really visible," Poage said. "But we are a huge backbone to this company … and we do encourage customers and design consultants to see that we are practicing what we preach — this is the furniture we can sell to you and we can create this kind of space from a contract standpoint as well."
Greene agrees that the space will be important on many different levels, including the ability to communicate to vendors its approach to its overall showroom design.
"It allows us to collaborate not only amongst ourselves but also with our vendors," she said. "That was another thing that was important to Jeff — we want to make sure that our vendors understand the showroom experience is still really important and is a big investment. So this whole team and this whole space shows our commitment to the showroom experience. We are not slowing down. Our goal for the future is to make sure that our brick and mortar stays relevant. To do that we have got to invest in the team that makes the displays, and I think this space speaks to that."
With 1.3 million square feet of space, Harris admits there are a lot of moving parts — and people —involved in the business, from the merchandisers and designers to the the salespeople on the floor and the floor technicians responsible for moving the product on the floor.
The Epicenter he said is just one more example of how the company wants to see its people work together for the benefit of its customers now and in the future.

"We want to be able to work as a team," he said, adding, "This is a very inclusive group. That is the way we like to lead in every area of the business."
Below are more images Home News Now shot during its recent visit to Furnitureland South.