In the outdoor furniture segment, as in everything else in retail, timing is everything.
Houston, Texas-based Exclusive Furniture started out by selling patio furniture in 2018, which meant that by the time they could get sales momentum truly underway, the Covid pandemic and supply chain shortages provided a real-world introduction into the outdoor marketplace, according to Fawad Zavary, president of retail operations.
"Right when we got into it, we went through a couple of companies and it went weird," Zavary told Casual News Now. "I was selling whatever I could get my hands on – a lot through Ashley because it was easier to do. By May or June, because of Covid, we were not able to get product from anybody and we stuck to Ashley."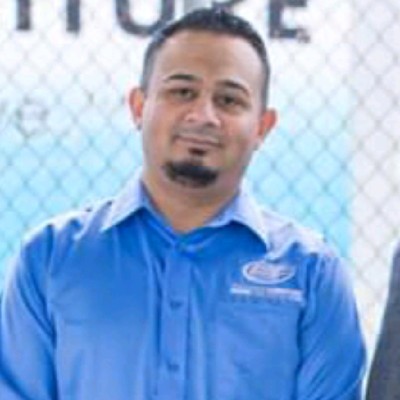 Zavary says that in the beginning, the company went into survival mode with outdoor, not ordering containers and not doing special orders, relying instead in some cases on closeouts. As Covid has eased, that's changed, as the company is now working with new vendors and pursuing partnerships.
"I think if we were sharper in our price points and if we had a better assortment, if we added more to what we have, it makes more sense if we have more stuff for customers to see."
In the beginning
As it is, Exclusive Furniture is a family business. Fawad's brother Sam started it in a mall in Houston in 1998; sister Fauzia oversees customer service, logistics and information technology.
The company, which is a full-line furniture and mattress retailer, has grown to seven locations with an eighth to be added this summer, along with a centralized distribution center in the suburbs of Houston. Once the new store is completed, outdoor will be in four of the eight stores. As it stands, in three of the seven existing stores, outdoor makes up about four percent of the sales, at about $1.13 million.
"It was really the weather in Houston and we've also had calls for it," Zavary says. "We had a couple of stores that we were building at that point and we could set it up the right way and have a small outdoor presence in them. Three of the seven stores we have have an outdoor gallery and the eighth will have an outdoor gallery as well."
Zavary said the stores carry outdoor all year long, marketing outdoor mostly through social media. Generally, the marketing push starts in February or March and runs through September. Occasionally, Exclusive will run an outdoor patio sidewalk sale, which has been successful in getting customers to come to the stores.
He predicted that change will come, given how the store has reached out to vendors.
"Once we get vendors that I am working with, on higher price points, we might carve out some space in other stores, depending on how sharp I can get in some of these prices," Zavary says.
When it comes to competing with specialty furniture retailers, Exclusive Furniture doesn't. Instead, his customers are telling him that he compares favorably with another supplier.
"We really are competing more with big-box like Home Depot, Lowe's and Target, that is just what I am hearing," Zavary says. "Not a lot of people have seen [our furniture] at Chair King. I am hearing more of those [big box] names than I am hearing of Patio World or Chair King."
What advice does he have for other full-line retailers thinking of getting into outdoor furniture? Go for it, given the forecast that the market will slow from its historic highs during Covid.
"I think it is a good idea because we are going to see less and less traffic in 2022 and 2023," Zavary says. "The more we can serve customers, the better and the only way we can grow our businesses is through a higher average ticket. We know we will be getting less traffic in the next 18 months, why not make the of every opportunity we can get and offer them options for all of the rooms and for the outside of the house as well?"