High-end Detroit retailer gains market share via strategic shift in resources
FARMINGTON HILLS, Mich. — It may sound like an oxymoron, but Gorman's Home Furnishings & Interior Design has spent the past year and a half executing a plan of "slowing down to move faster."
During that time, the Michigan retailer closed two of what had been five full-service high-end stores, including one of its largest that it had operated for 20 years. And it consolidated staff to the remaining locations, trimming its headcount just slightly.
The moves were not pandemic-induced — although Covid did impact some of the timing. And the results have far exceeded anything the leadership team could have imagined. Today, Gorman's is on track to do more than $32 million in sales for the year, delivering more furniture than before the pandemic and with two fewer locations. One of the remaining stores, in Troy, Mich., has actually doubled its business, and Gorman's staff at all stores is the best President and CEO Tom Lias said he has seen in some 25 years.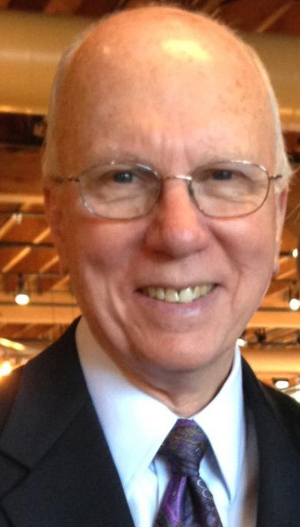 He gives some credit for the stellar results to the collapse of Art Van, Detroit's previously largest furniture chain, some to the unprecedented demand that all furniture stores experienced post-lockdown, but mostly to Gorman's strategic moves and what the retailer's team has managed to accomplish with them.
"It was kind of a textbook slowing down to move faster, or consolidating for growth," Lias told Home News Now. And while everything came together during a period of industry upheaval, the plans were well under way even before the pandemic threw a series of disruptive wrenches into the Detroit market and the industry overall.
Over the past 20-plus years, Gormans's operated along the same lines of many established home furnishings players. It made multiple moves in the marketplace, opening a new store here, closing an older one and then. It opened clearance centers. It even re-entered the Grand Rapids, Mich., market about a decade ago for a second go-around at building its business there. The retailer has been tracking everything along the way, collecting reams of data on all its business by city, by zipcode, by sub-zip, and, "Over the last five years, especially, it became more and more apparent that we had stores that were eating into each other in the Detroit market," Lias said.
The most obvious case of this was occurring in Detroit's northeast suburbs of Sterling Heights, where Gorman's operated a leased 40,000-square-foot store near Lakeside Mall, and Troy, Mich., roughly 10 miles away, where it owns its 20,000-square-foot showroom.
"After a while, it's really not a decision because the numbers tell you that these two stores are living in the same zone," Lias said. "And when you're a high-end, service and designer-driven store, those customers will travel a little farther to make that purchase.
"There's no question we have to work hard at the first opportunity, and the first visit. But after that, if we're doing our job well, much of it becomes appointment driven."
After 20 years, the lease was coming up at the larger Lakeside Mall-area store. Lakeside was a good performer for the company, Lias said, but not great, and Gorman's enjoyed an "exceptionally good lease" for those 20 years. Lias knew it wasn't likely to secure such favorable terms for the next 10.
At the same time, Gorman's was confident in the data it had collected over those 20 years. It knew Lakeside was eating into Troy's potential, and it knew it would be able to draw and retain a substantial portion of that with some decent marketing to the Lakeside customer list. Maybe it wouldn't get 100%; that never happens. But it was confident it could eventually bring over the lion's share.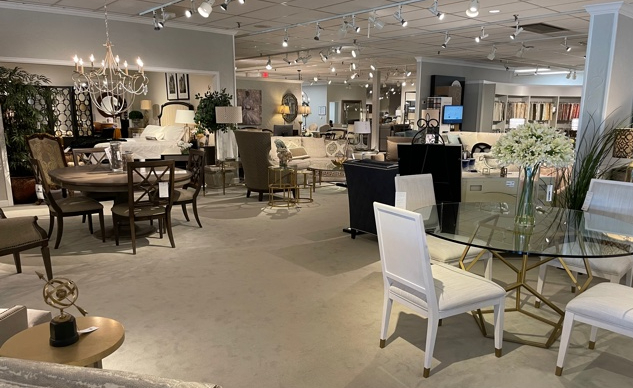 So it came down to this: Gorman's operated a leased store and an owned store in the same customer zone. Lias and his longtime business partners John Moray and Jeff Roberts, along with the late Bernie Moray, had spent decades building the company into the destination for quality home furnishings and interior design in Detroit. What was becoming strikingly obvious, Lias said, was, "We don't need more stores. We need more people in the stores we have and want to keep."
With that, Gorman's went to work on a plan it had been formulating for some time. Initially, it called for a Lakeside store closing starting in April of 2020. But then the pandemic lockdowns hit, keeping all stores closed until nearly the end of May. The plan was tweaked and the closing event was pushed back to the first of June.
"We reopened and started the sale almost immediately," Lias realled. Gorman's managed the sale without employing a liquidator specialist. The closing event ran through August and "was not only efficient but actually fun," he said. Fun, in that it was something new for the company, it went well, everyone was on the same page, and "we knew what we were doing — or at least hoped what we were doing — was exactly the right thing for our future."
Sure, Gorman's benefited from the same great rush of demand most furniture stores experienced post-lockdown, and with a liquidation, it had plenty of merchandise on hand and ready to deliver. But there was something else going on in Detroit that was even more fortuitous for the retailer: the death throes of Art Van Furniture — once the biggest player in the market — and its sister high-end division Scott Shuptrine.
Art Van had actually filed for Chapter 11 bankruptcy protection in early March of last year with plans to liquidate (and sell off certain Levin Furniture and Wolf Furniture assets), but complications slowed the liquidation plans so much so that the dates of Art Van's liquidation and Gorman's Lakeside store closing sale fell right on top of each other.
"That was like throwing gasoline on an open fire," Lias said. "We would have been better off no matter what, but it exploded the marketplace for us." Lias has joked that the company has made some very smart decisions over the past two years, and that some of them have risen to "brilliant" level, "but we can't take credit for the smart to brilliant," he said. "That was Art Van going out at the same time."
While all this was happening, Gorman's also was at work on yet another piece of the plan. It's 20,000-square-foot Troy store 10 miles away from Lakeside was a 44-year-old former Drexel Heritage Showcase location in need of some love. Gorman's had done refurbishing work there over the years, and it was always neat and clean, but it was also clearly a dated store. So while Lakeside was holding its closing event, Gorman's was also investing more than $300,000 in a Troy makeover. It opened the space up, taking out a quarter of all the walls and about 20% of the product. It updated everything to match the remodeling of its Novi, Mich. store a few years before, renovating everything from front to back, side to side, bathrooms, lunchrooms, offices, everything.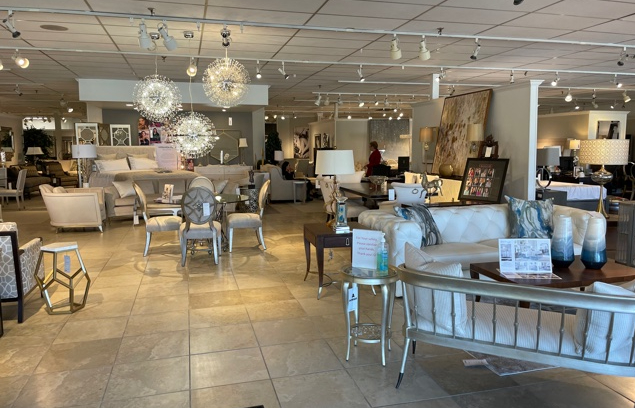 The plan was to reopen Troy just as soon as Gorman's concluded the Lakeside closing "so that only positive things would be thought about us in the marketplace," Lias said, and to keep a store closing from lingering in the minds of any customer. All Lakeside customers received VIP invites to the newly refurbished showroom, which grand-opened Sept, 1, 2020, one week after the Lakeside closing.
And the result? Lias said the Troy store has literally doubled its business over the past year and is now generating $600 in sales per square foot.
"We were also able to consolidate the staffs and keep all the best people that were in the two stores, now in one, and move some still very good people to other locations and strengthen those stores," Lias said.
"We are the high-end, designer destination, and that's exactly what we wanted to be in all of this. We got to consolidate our staffs, which was part of our real long-term (plan)." Before this consolidation, Gorman's stores were not only overlapping, but the staffs at each were starting to get a little thin," Lias said — not good for any enterprise, but especially not a designer-oriented business that depends on quality people with lots of experience in product and relationship-building.
"We now have the best staff I've seen in 25 years in our stores, and the Troy store has a barnburning staff," he said. "They are more productive, and that's why that (Troy) store is writing (twice) the business. You don't write business at the upper end just because you bought a line. You have to have the people, the capability, the system, the market position. It takes decades to establish these positions, where the customer says, 'You have got to go to Gorman's because they have whatever it is (you need).'
"Again, that was the end result of pulling back to move forward."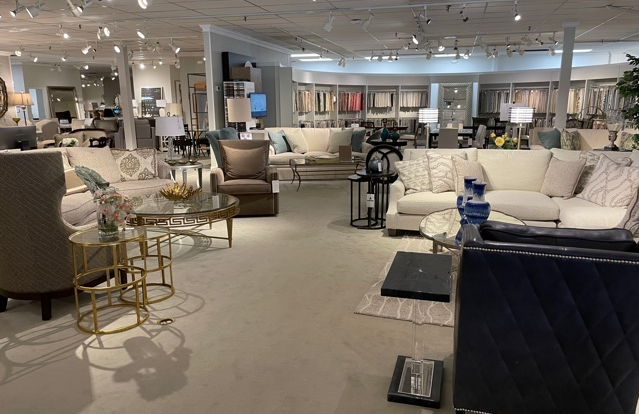 There is more to Gorman's consolidation plan that shouldn't go unmentioned. The retailer also made the decision to pull out of Grand Rapids after a second try and closed that 40,000-square-foot store — 160 miles clear across the state— at the end of 2020. That store was leased, too. Business there was okay, not great, and "it may as well have been in Idaho for all the synergy it created," with Detroit, Lias said.
That now leaves Gorman's with three full-service stores all in greater Detroit — The Troy store, the 40,000-square-foot Novi store and a 20,000-square-foot contemporary store in Southfield, Mich. They're all owned properties by the retailer, and they're all performing much better than they were pre-pandemic, though Troy is tops by far.
There's also a 12,000-square-foot three-day clearance center attached to the retailer's warehouse in Farmington Hills, which, among other things, handled the few leftovers from the closing sales. Business at the clearance center also has doubled over the last six months, as Gormans has since moved to merchandise it as well as use it as a true clearance outlet.
"And of course, the marketplace's desire for immediate delivery is driving customers through the clearance center, where everything is available for immediate delivery," Lias said.
Taken all together, the company is now doing about $400 per square foot. Before the pandemic, at five stores and the clearance center, that number was under $250.
One thing that hasn't changed is Gorman's marketing platform as the home for "the best 100 brands in home furnishings," though Lias conceded it's doing more business with fewer brands lately. It's Top 10 sources today are Bernhardt, Lexington Home Brands, Stickley, Hooker, Smith Brothers of Berne, Natuzzi Schillig, Ekornes, Sherrill and Century.
Like all furniture retailers, the company has faced its own set of challenges as a result of the industry's supply chain challenges and is working diligently to up its inventory position.
"We have to work harder at it, but all along, we've been buying more inventory than ever, which, may also have added to our volume." That said, roughly 60% of Gorman's business is designer-oriented, custom orders, and "thank heavens" for this, Lias said — and not because of where the product is coming from as much as the mindset of the custom-oriented consumer.
"Whether they like it or not, they're more willing to wait," he said. "It takes the pressure off how much inventory we have to have."
The supply chain will eventually recalibrate and rebound. Detroit's high-end shopper will continue to discover that options for places to buy quality, high-end furniture are narrowing. And that Gorman's today isn't the same Gorman's it was just a few years ago. It's smaller, but, Lias would argue, much better.
"What was okay 20 years ago isn't okay today," he said. "It's a different world, and we have to do things differently.
"We were never going to be the midrange, in-stock market leader. We have to be what we are and what the market is giving us, and that's the best at designer-oriented selling." Gorman's repositioning, he said, has cemented that standing and happened about as perfectly as the company could have asked.
"We're just very grateful," Lias said, "for all of our associates, our customers — that we're all winners in this and … it worked out the way it has. It doesn't always work that way, so you really do need to be very grateful."