But does it when consumers go from cooling their heels to cooling their interest?
BOSTON — As spending on furniture appears to be slowing and retailers report a sudden overflow of inventory, Wayfair is indicating this new dynamic is actually to its advantage.
The home furnishings e-commerce giant is coming off a weak first quarter by its standards, with total revenues down 14% year over year and a net loss of $319 million compared to an $18 million gain a year ago. The company hasn't been providing formal topline guidance, but did say on the earnings call that second-quarter-to-date gross revenues are running "down in the mid-to-high teens year over-year." So at first glance it doesn't look like Wayfair has more to gain from what's going on than any other furniture retailer out there today.
Yet, executives also contend Wayfair is gaining market share and that it expects revenue growth to speed up as this year progresses. In one breath, CEO Niraj Shah said consumers are spending more on things like travel experiences. In another, he reports that the company's best Way Day event ever last month was a "clear sign that customers remain very interested in the (home) category."
Following the report, Wayfair's shares sank to lows they hadn't seen since the start of the pandemic. The stock was off another 5.8% Monday, to $62.35 per share. So where's the optimism coming from? Partly from the latest development in supply chain logistics and recent reports that retailer's warehouses are filling up. While it may sound counterintuitive — another sign of a slowdown in demand, and something that affects retailers in general — Wayfair says the industry's inventory buildup is good for the company's inventory-light model.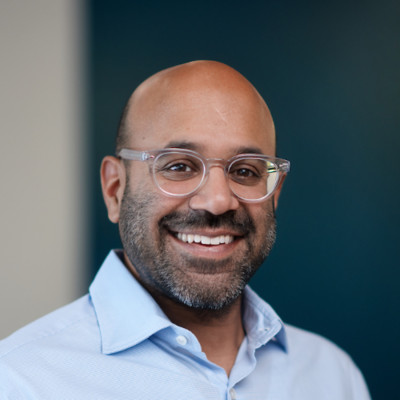 "It's important to note that our business model excels when supply meets or exceeds demand, as it does most of the time," Shah said on the call. Last year was the opposite and resulted in poor availability, slower delivery speed and cost pressures for Wayfair, along with share loss Shah said.
"Seeing these factors reverse is responsible for the share taking that has started earlier in 2022 and has a long runway ahead," he said.
Product available on Wayfair's e-commerce platform has improved by about 10 percentage points, he said, and delivery times have improved by more than 20% on large parcels from where they stood this time last year.
When asked to explain this dynamic further on the call, Shah said Wayfair is the only major retailer that doesn't write checks for inventory. So when supply is scarce, producers are going to turn to the people writing those checks. Essentially, Wayfair's competition.
But what's happening now is that inventory is not only recovering, but recovering aggressively, he said, "because demand has actually fallen some in a macro perspective." Wayfair's competitors have already bought their inventory for the next few months," he said. They've locked in prices and they're "loath to discount" because of it. On Wayfair's platform, however, the supplier is setting and resetting the price everyday.
"And for a supplier, if you have extra inventory, you just want to turn it into cash," he said. "You're less focused on the exact profit margin on those items."
Shah said Wayfair has seen this play out with its suppliers, first via promotional events, such as Presidents' Day, then Way Day, and now in the lead up to Memorial Day.
"They're leaning in aggressively to get share. That's, obviously, a great customer value proposition," he said, adding later that Wayfair's product availability is set to improve faster as the year progresses.
Or is it's availability just set to improve just as the consumer doesn't care so much anymore?
Wall Street didn't seem particularly convinced by Wayfair's argument that it was well positioned for this new phase, as shares closed down nearly 26% on the day of the call. As one industry player told HNN later, the conventional wisdom of the stock market right now is: away from equities, in general, but particularly tech-related equities. The shift is toward "vanilla dividend paying profitable companies," and "Wayfair is getting punished on all three accounts."
An analyst on the call also questioned Shah about the "large mass retailers," who have gotten better at e-commerce during the pandemic — and specifically better at home furnishings. He asked if Wayfair agreed and how it might view this evolution of the competitive environment.
Shah countered that Wayfair is a home specialist and "that comes across in the selection and the merchandising. We don't do our business at just the opening price point, which is where those folks do their business in home. We have a logistics network that's optimized for the types of deliveries that we do. It prevents damage, it lowers retail, it still drives the speed of delivery in an exciting way that the others can't do for big bulky items."
But what Shah and others on the call didn't address is the vast number of large home-furnishings-specific retailers that have gotten better at e-commerce over the same timeframe, if not over a much longer haul — The Ashley HomeStores, the Rooms To Gos, the City Furnitures, the Havertys. Out of those four, the only publicly held competitor is Atlanta-based Havertys, which topped $1 billion in sales for the first time last year and just reported a slight first-quarter sales increase and a $19.4 million net profit. These are the kinds of home furnishings players few on Wall Street ever seem to consider when modeling for Wayfair 's future profitability and growth prospects. They have all the things Shah mentions —that specialized merchandising, the logistics networks built to handle bulky, easily-damaged goods, the speed, the competitive pricing.
Yes, it took Havertys a full year to top $1 billion, while Wayfair saw first quarter sales decrease — to $3 billion. But then again, Havertys average ticket jumped about 15% to top $3,000 for the quarter.
Meanwhile, Wayfair's average order value was up more than 21% — to $287.