With a goal of reducing lead times, companies are looking to expand and add workers over time to boost capacity
HO CHI MINH CITY, Vietnam — Vietnam manufacturers say they are poised to boost their capacity in the coming months in order to lower lead times for customers — both retailers and suppliers in the U.S. market.
This could put many in a more competitive position on the global stage as they seek to regain footing from the Covid-related shutdowns this past summer that idled many plants and kept others running at limited capacity.
Indeed, a number of importers and retailers alike have shifted their attention to the western hemisphere including Mexico and South America to avoid not only the long lead times from Asia, but also the high cost of shipping goods. A key for manufacturers in Vietnam to regain the confidence of their customers is being fully staffed to run production and finishing lines.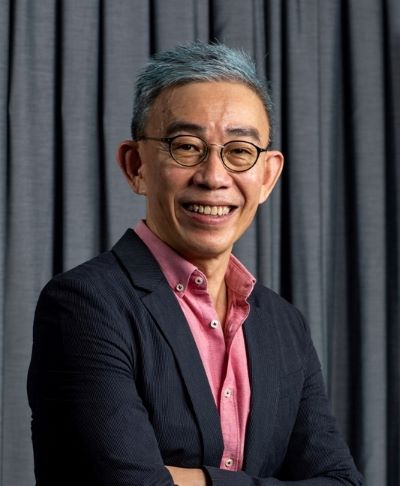 A number of producers interviewed for this story said they are back to or near full employment since the shutdown and following the recently concluded Tet holiday.
Yet challenges remain, including finding workers to fill newly created jobs. Such openings are occurring as plants are expanding in order to offer additional capacity and thus lower backlogs and lead times.
"Labor is getting tight," said Ernie Koh, executive director, sales and marketing at case goods and upholstery manufacturer Koda Ltd. "I think this is natural as the country is developing very fast. Almost all of my work force is back at work. But the turnover rate is high and it is not easy to find replacements and to add workers."
He added that filling mid-level management jobs is also an issue as many receive offers of higher salaries from competitors.
"Vietnamese mid-management are now more expensive than Malaysia mid-management," he noted.
Harvey Dondero, president and chairman of case goods manufacturer H. Nicholas & Company said that all of its staff returned from the Tet holiday, "with the exception of some of the less efficient workers."
"We are at pre-shutdown levels and have added 30% additional workers in the first full week of work," he said. "Our company is growing and we are targeting a 60% increase in our work force by end of the summer to increase capacity for identified business growth."
While the company hasn't experienced any problems in hiring thus far, Dondero said word on the street is that factories are having to give "generous monetary incentives to get workers. There is certainly more work than workers."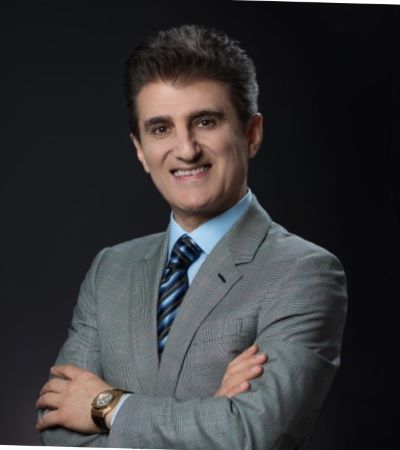 Mohamad Amini, president of Lacquer Craft Mfg., the manufacturing arm of Samson Holding, which produces product for marketing arms Universal and Legacy Classic, told Home News Now recently that the majority of its workers were back from Tet.
"We started up early and many workers don't come back so early after the New Year," he said. "But a week into coming back we have about 70% back and are filling in the rest with new hiring … You can only add so many people, but in short, we are trying to increase the output by making sure we have enough people to fill in the voids."
He said that he expects the company's Vietnam production to be back to normal capacity levels by the end of March, adding that with a few exceptions the flow of raw materials has been OK of late.
Theodore Alexander also is in hiring mode, seeking an additional several hundred workers to fill jobs in its recently expanded manufacturing facilities in Ho Chi Minh City.
"Now we need the workers and we are challenged in finding them," Ed Teplitz, president of Theodore Alexander North America, told Home News Now.
The company has eased some of the workload in its main production facilities by using third-party factories for some of its newer collections. These are managed and overseen by TA's sourcing department to maintain the company's high quality standards. The company also said it has better managed its SKU count by dropping certain items from the line. By doing so, it's able to produce and ship product with quicker lead times as it continues to add workers to the ranks.
But as Teplitz notes, finding workers is not the only challenge. Container availability also remains a key issue along with the high costs of shipping goods from Asia.
"It's just stumbling blocks every step of the way," Teplitz said.
Thomas Luk, president of case goods and upholstery manufacturer Starwood Furniture, said that his company has about 85% of its workers back from the Tet holiday and is about one to two months from being back to full employment pre-Covid shutdown.
"We also will increase our work force in stages from pre-Tet levels," he said. "Our first step will be about a 20% increase in labor. While our business is up and our backlog is up, container availability … is still a challenge so we will not move to maximum output right away."
In addition, container costs remain high and aren't expected to ease much during ongoing negotiations of shipping contracts that companies plan to renew this spring. Already, spot rates for containers remain between $20,000 and $24,000, sources recently have told Home News Now. This, combined with other escalating materials costs — and related price increases — could cause some softening in demand down the road.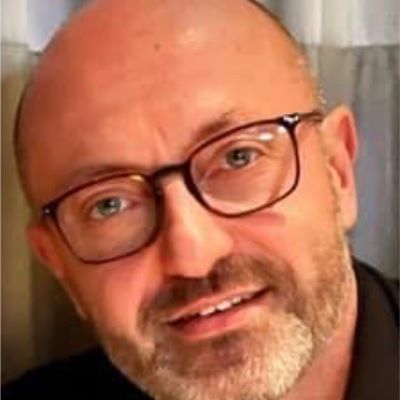 Gabriele Natale, president of motion upholstery resource Manwah USA, said the company has had a history of getting its workers to return to their posts following Tet. This season was no exception as all of its positions are currently filled in Vietnam. The work force also is back to pre-shutdown levels, Natale added.
"We are running at 100% capacity at both factories in China and Vietnam," he said, noting that the company's worker incentives are "one of the reasons we retain our workers. Rewarding workers is important and drives a work ethic that ensures quality built products and engaged employees. Manwah has also focused on a clean and safe working environment as well as making sure healthy meals are served."
He added that the company's vertical manufacturing model makes it not as reliant as other factories in waiting for raw materials. Manwah's size, he said, also gives it consistent support from other suppliers that produce other components.
But while the flow and production of raw materials and components are back to normal, the flow of containers remains a challenge, he said.
"What is not normal — but is improving — is transit time and the availability of containers," he said, adding that improvements have taken place following Chinese New Year, "which we anticipate continuing in the weeks to come."
Thus container availability and costs will undoubtedly affect both lead times and pricing moving forward.
"Container prices and availability has been and is the biggest challenge we have as an industry," Natale said. "Having freight costs at this price level has proven to be a challenge for both domestic and international transportation costs. This industry does not like or accept cost disruption, and the past year has been a roller coaster ride for the industry. Although the industry is accepting the new realities of freight costs across the board, it has been challenging for retailers to accept new price points, which has been long overdue."
The good news for retailers is that manufacturers in Vietnam are taking steps on their end to improve the flow of goods, whether it be by retaining and recruiting new labor or by expanding their facilities to increase available capacity.
A big unknown, which is the same issue affecting expanding domestic wood and upholstery producers, is whether demand will warrant such expansions over the short and long term.
Some say that the industry has already begun to see a cooling of demand based on retail activity in the U.S. market, which some attributed to inflationary pressures.
"Retail business has slowed down in terms of units, with price points being generally 30% to 40% higher being the reason," Natale noted. "Retailers have gone back to marketing and advertising to sustain business levels. As an industry, we are back to having to work to entice consumers to make a purchase."
Others also see a softening in demand, despite their best intentions to boost capacity. An example is Koda, which has plans to continue expanding its capacity over the next two years. These efforts are expected to lessen pressure on the company's current production facilities.
It also is adding another 500 workers this year which will bring it to 2,500 by year end.
While current lead times are roughly six months, the company expects this to lower to 90 days as additional capacity comes on line in the next six months or so.
While company executive director of sales and marketing Koh expects demand to be strong the balance of 2022, he believes it will begin to soften in 2023. Nonetheless, the company remains committed to reducing lead times through its addition of workers and more capacity.
"Hence with the expansion of our capacity, it will lessen pressure on our current capacity," he said, noting that material costs remain an issue along with the availability of materials moving forward as "subcontractors are not able to ship on time due to their overwhelming demand. We anticipate the demand will level off, but due to worker shortage issues, the supply issues will still be a challenge."
Dondero, of H. Nicholas & Company, said that lead times are still long, although he hears from other manufacturers that new order intake is slowing down.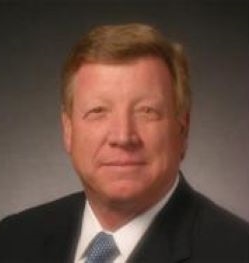 "Therefore, the lead times should begin to shorten," he said. "Inflation, the prospect of higher interest rates and a lot of inventory on order will bring caution to the retailer's mind. And I believe the consumer will pause due to those factors as well."
His outlook for the next several months?
"I would forecast by late spring, early summer, factories will be looking for business to fill in all the capacity they have attempted to create in the last 12 months," he said, adding, that his company's lead times are "maintaining some normalcy" although the backlog experienced what he described as a "pandemic bump," or additional business for existing products. "The customers seem to accept a longer lead time as long as the orders quoted reasonable delivery dates."
He also noted as his company is growing it is absorbing additional business, which he said is more than just business from current customers and current products.
"We believe a lot of factories are only seeing the increased demand from their current product lines," he said. "Ramping up in the latter situation may lead to excess capacity, when…the consumer tightens up in response to inflation and alternative spending for their discretionary income."
He also believes that any increase in workers will "take time to digest, so productivity will suffer somewhat in the short term."
Luk, of Starwood, said that his plant has lead times of about 120 days to smaller customers and "less to our largest. Lead times may improve, but the key is container availability. We expect business to remain steady and hope for some small improvement in logistics. This remains to be proven."
Amini of Lacquer Craft, said that lead times are currently about 16-20 weeks, although he noted that "this has been the case for a while, so all incoming orders have request ship dates with that lead time. It's the case with almost everyone in Vietnam."
His outlook for the balance of the year?
"I believe the business will stay strong for (part of) this year as everyone has big backlogs, but in general, I think with such high shipping and material costs, the price adjustments will eventually have an impact on new business. So I do think it will slow down a little in the second half of the year," Amini said.