$3 million expansion expected to come on line, begin shipping during the second quarter
CONOVER, N.C. — Sherrill Furniture's planned $3 million expansion here is expected to lower lead times for its custom upholstery program and also consolidate its private label upholstery business into one production facility.
For retailers that means being able to get product more quickly and also have their own dedicated manufacturing for goods they want to get on the floor sooner than later.
The company first announced the project this past fall. Adding about 140,000 square feet of production space and about 90 jobs, it will be Sherrill's fourth upholstery plant and fifth production facility overall.
Starting with two production lines for stationary fabric and leather upholstery, the new plant eventually will have 10 lines when it reaches full production.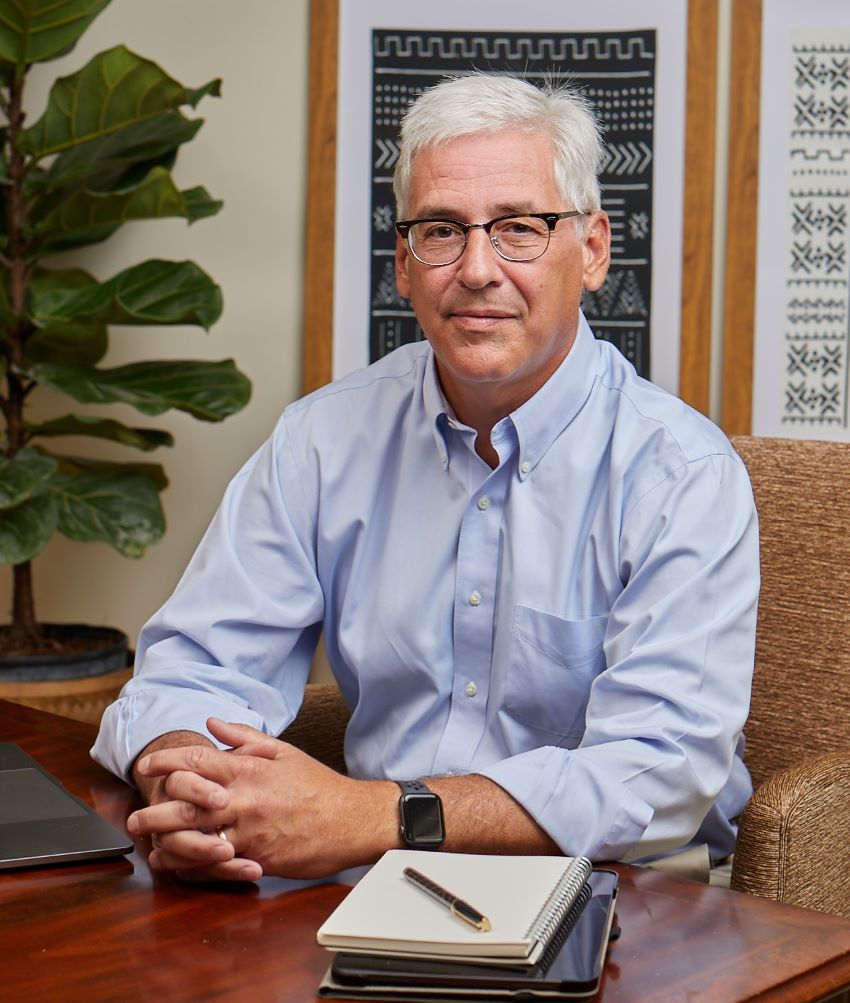 The 90 new jobs also will bring the company's work force to nearly 1,100 workers overall and nearly 900 in upholstery. This grand total also includes the 150 the company added in 2021.
The new plant will be in a building Sherrill owns just a few miles from its main campus in Hickory. Renovations started in early December and the facility is expected to begin operations in the second quarter, Sherrill President Thad Monroe told Home News Now.
"It is mainly additional capacity," he said. "When you look at our distribution model, we sell traditional retail, we sell designers, and the fastest growing part of our biz is what we call OEM, which is where we make proprietary, private-label product for national retailers. A lot of that product is going to be moved into that facility."
The company has been building the private-label product in all three of its upholstery plants, Monroe said. By moving that production into the new building, it will free up capacity in the other three plants.
Initially, the project was slated for a year or two from now. But demand that has driven lead times up to 25-26 weeks on average across various lines has caused the project to move forward sooner than anticipated. Typical lead times pre-Covid were about four to six weeks.
"We have been talking about it for two or three years," Monroe said of the expansion. "It came about sooner than we thought it was going to."
As with most domestic producers, lead times have been driven up by historically high demand that has occurred since mid-2020. In Sherrill's case, this has caused business to nearly double in the past two years.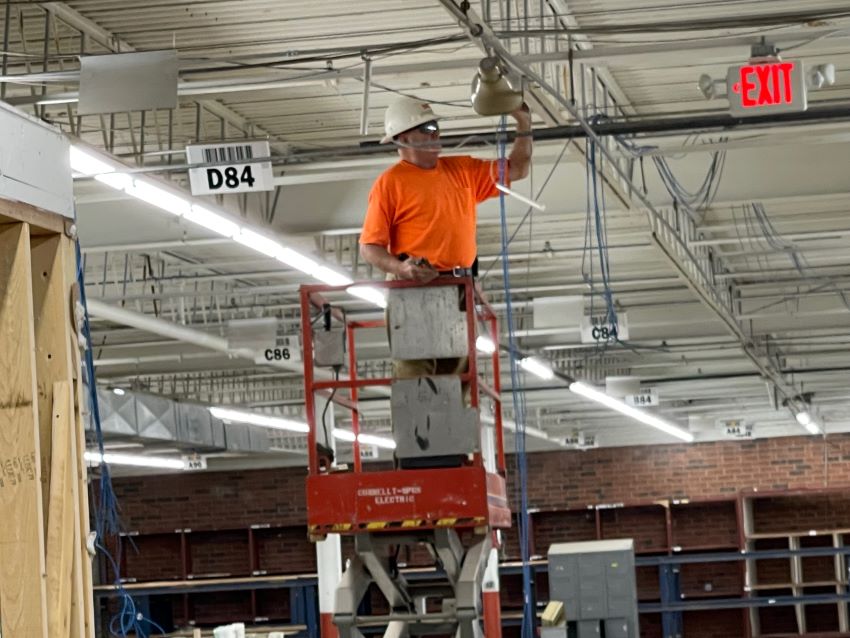 Monroe said that growth is across all parts of the business, including its designer business along with business at traditional furniture retail — both brick-and-mortar sales and private-label sales to some of those same accounts.
"When you look at our business, say for the last year, it is all categories," Monroe said. "We are seeing just as much growth in traditional retail as we are with our private-label business. Our designer business has been very strong as well. We are gaining market share across all areas."
In mid-December, when Monroe and company Vice President, Marketing Dax Allen met with Home News Now to talk about the project, the upholstery plants were running overtime to meet the demand, roughly 48 hours a week for a few weeks and 44 hours per week on the shortest week of the month.
Describing this as a good problem to have — compared to the mass layoffs and plant shutdowns that occurred throughout western North Carolina during the early to mid 2000s — Monroe said the company already had added about 150 workers across the organization in 2021.
"It is good," Monroe said of the demand and the subsequent hiring not only at Sherrill, but throughout the area. "I have been in upholstery here in Hickory since 1988 so I have seen the good and the bad. It is good to be hiring this many people."
At this early stage, he declined to estimate how much the new plant and the additional workers would reduce lead times.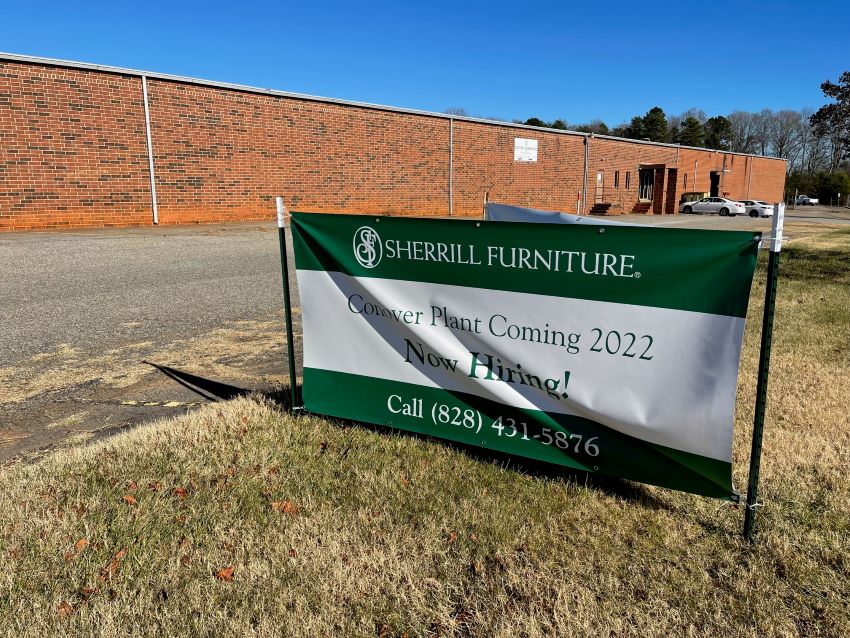 "The question is what happens with incoming business in 2022," he said. "We think it is still going to be strong – the reality is everybody in town is going to run strong the first six months of the year without a doubt. We all still have plenty of backlog."
"There are some people that think it is going to die off and they are not trying to ramp up," he added. "But we see it continuing for the next few years. We think there is a good run ahead of us. We are looking at the housing market and…everything we are hearing from the retailers we are selling, they are all very bullish on growth."
One of the challenges, he said, will be finding and hiring new workers. Not only is there competition from other upholstery manufacturers – which at the upper end are paying upwards of $30 an hour and higher — but also from other service industries that are meeting or exceeding entry level wages at area furniture plants.
But Monroe said with the reputation that Sherrill has in the area — not to mention its competitive wages — he believes people will want to come work for the company.
"We have the best benefits in the industry, we pay well and it's a good place to work," Monroe said, adding that the company also offers various hiring bonuses and incentives that pay out over a period of time. "We have a lot of second, third and fourth generation people working here…And we have a lot of young people out there that are learning to build furniture and a lot of them are related to people that have been here, 20, 30, 40 years."
He noted that as the company already has been in hiring mode for the past year to fill jobs in its existing plants, it will move some people to the new facility from those and then fill in those other jobs over time.
"It is more fun than closing factories," Monroe said of the challenges bringing on new talent. "I had to close plants for Furniture Brands (International) and that's miserable. I'd rather have the stress of too much business than not enough business."
He said the company's main focus moving forward also will be on taking care of its existing accounts versus growing with new customers.
"It's a crazy time right now," Monroe said, noting that the company also plans to skip the April market like it did last spring in order to redo its showroom and also catch up with its current orders. "We are seeing so many large national customers looking for capacity. We also get several calls a month from people we currently don't do business with and that would like to do business with us. A lot of people are trying to re-shore, and because of that they need capacity. But we already have a pretty good group of people that we are doing business with and we don't see a need to expand with new customers. We need to take care of the people we are doing business with."