NEW YORK – Concept Marketing Group, the New York-based brand extension and licensing company, has been retained to develop home fashions collections licensed by Designers Guild and its Founder Tricia Guild for the United States and other geographies.
As it expands further into the U.S. and other markets, Designers Guild is seeking to bolster their presence by partnering with top-flight manufacturers with established distribution in furniture, decorative accessories and other related product categories. Leveraging Designers Guild's time-tested strengths and its unparalleled working understanding of the design and manufacturing processes will be a tremendous asset to any potential partner.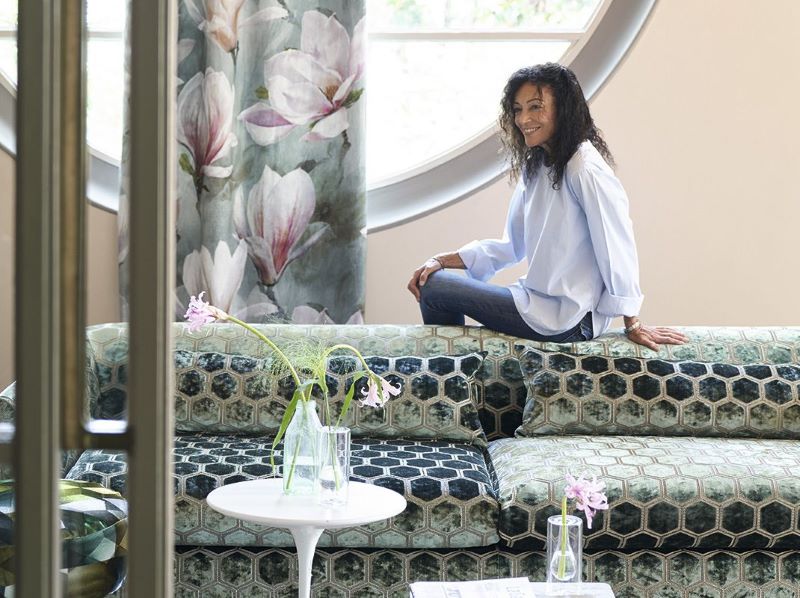 "We are delighted to be working with such a talent in an environment where the consumer is thirsting for authenticity in the products they purchase. Tricia Guild and her team have a passion for creating beautiful home fashions – where design authenticity and originality are the norm," said Kerry Glasser, founder of Concept Marketing Group.
Launched in 1970 in London, UK, by Tricia Guild, Designers Guild designs decorative fabrics, wallcoverings, upholstery, and bed & bath collections. With 2021 marking Designers Guild's 51st year in business, Tricia Guild is a globally respected industry icon, having published her 20th book, Out of the Blue and an exhibition of the same name, at the Fashion and Textile Museum, London. The company that she founded and runs with her brother, Simon Jeffreys – carries nearly 9,000 fabrics and other products.
"Over the years we have steadily built our company and the Designers Guild brand. Although we are now a much larger company, my initial goal has not changed – to create a way of life! My hope is that through an array of product partnerships that we [Designers Guild] will be a destination where people can buy one small, beautiful thing or have their whole house decorated. With this in mind, we are delighted to be working with Kerry Glasser to develop strategic alliances and to expand upon Designers Guild's vision and existing brand momentum," states Tricia Guild and Simon Jeffreys, Chief Executive.
Artistry, creativity, and innovation are at the heart of the creative process at Designers Guild. Derived from and inspired by a global range of influences; some of which include Eastern decorative art, Italian architecture, botanicals and nature as well as classical documents. Designers Guild designs and manufactures a range of home fashions in a variety of styles – from elegant traditional to cool retro to crisp modernity. Collections are carefully considered and created to combine timeless style, comfort, and quality. Contributing to the company's success is a philosophy that combines creativity and innovation with the highest levels of quality in all aspects of their brand – from design, product, service, and people.