HIGH POINT – In June, Riverside Furniture occupied its new showroom at 401 S. Main St., a former YMCA building that was converted into permanent showroom and office space for the Fort Smith, Ark.-based case goods importer.
But as some construction was still underway at that time, most industry buyers will not get to see the completed renovation until the Oct. 16-20 High Point Market.
In addition to showroom space, the 70,000-square-foot, four-story building houses product development areas and offices for company administrative and executive staff. It also houses an indoor dining room and outdoor dining and entertainment area, a gym for staff and guests, a racquet ball court and a bullpen for company sales representatives.
Many areas of the building were left intact to celebrate the history of the building. This includes the original basketball court and a pool that can be seen through individual glass panels beneath the floor of a part of the showroom that showcases casual dining.
The restored building has come on line as part of the company's 75th anniversary this year. At around 5 p.m. on Sunday of the October Market, the company is holding a party to continue its celebration of the anniversary and the completion of the building.
Below is a glimpse of the completed facility.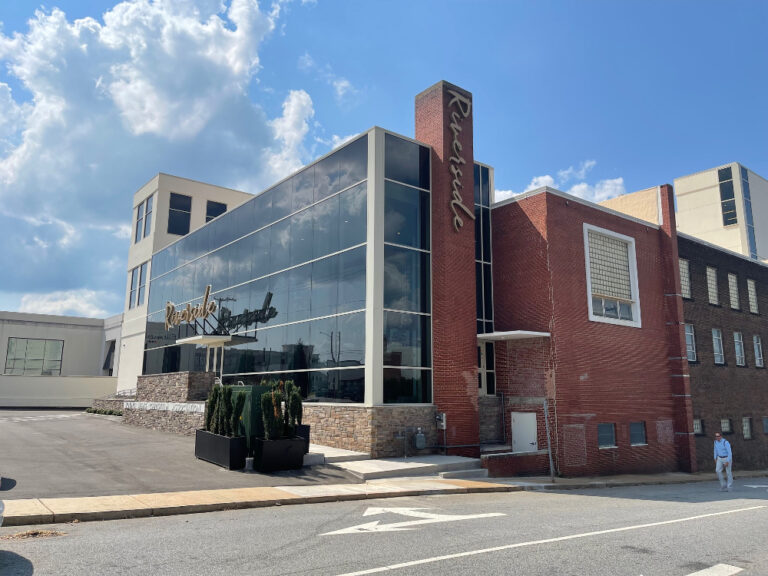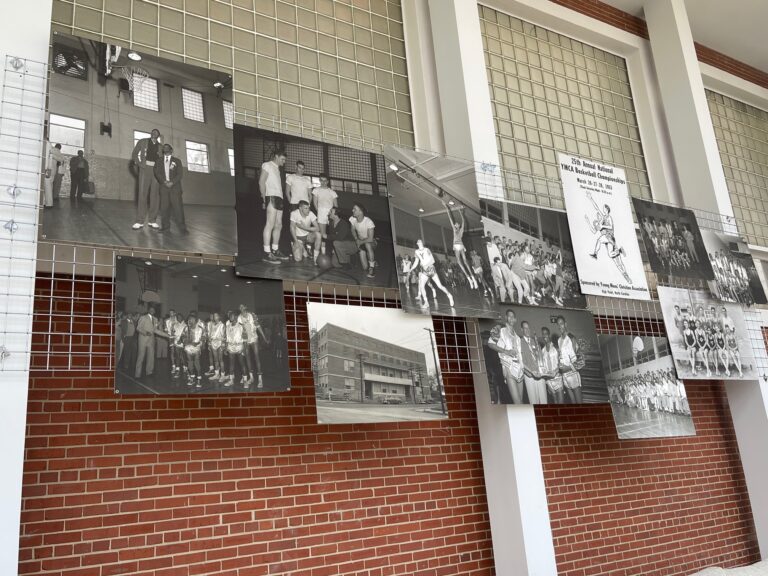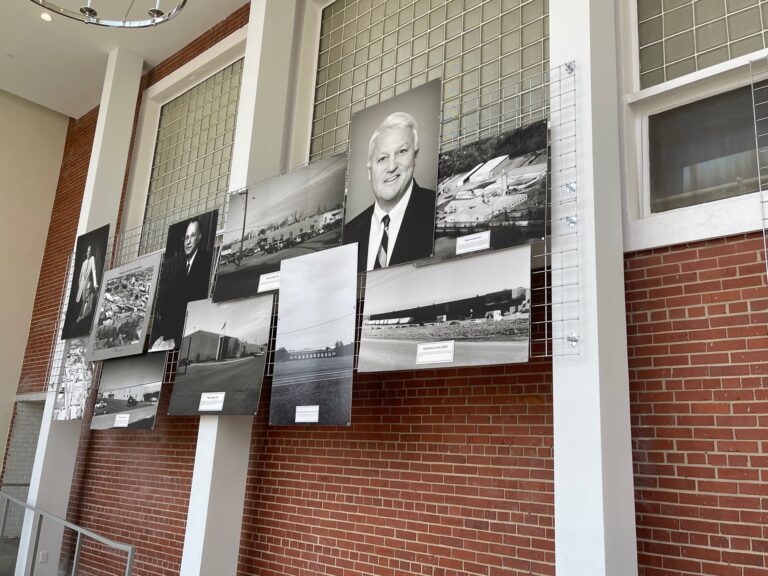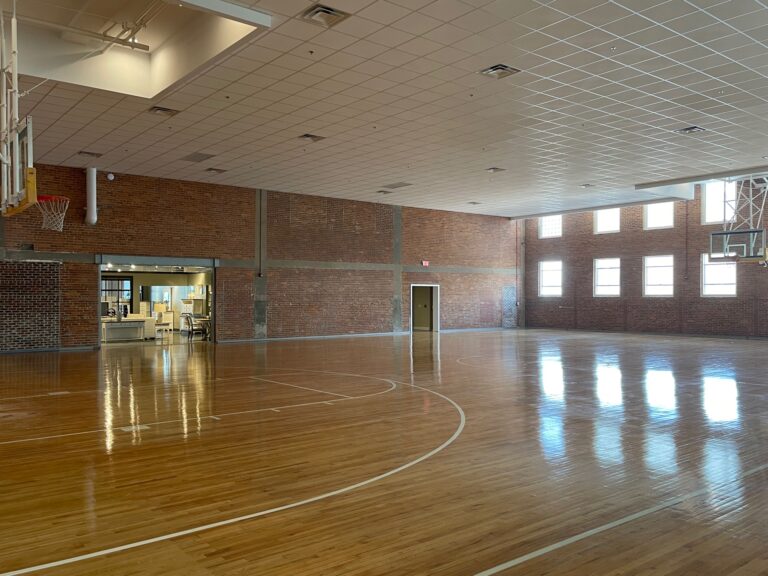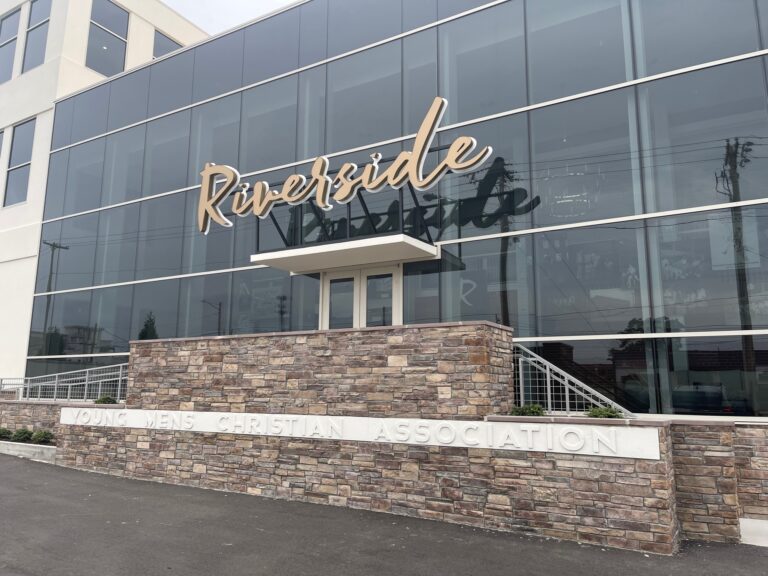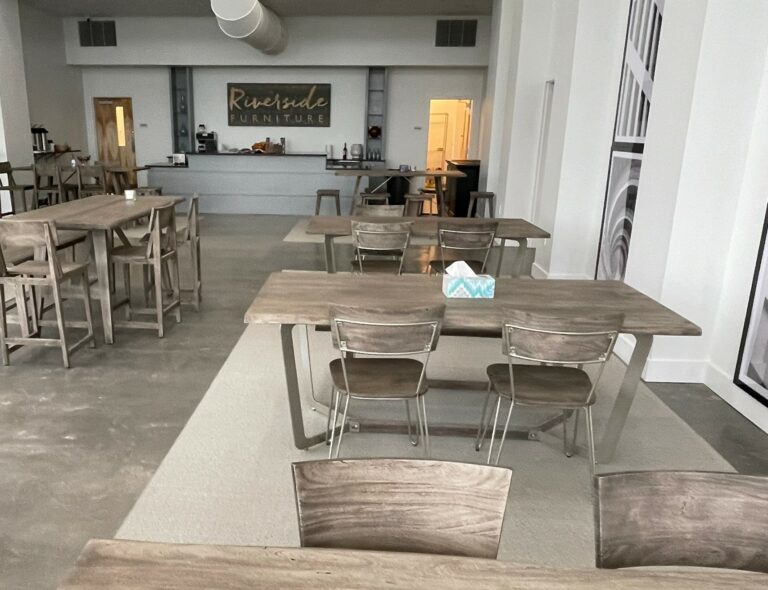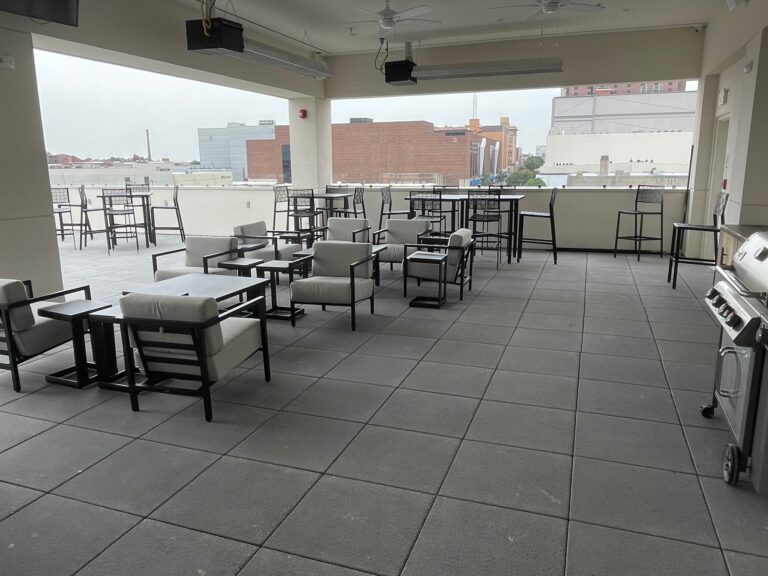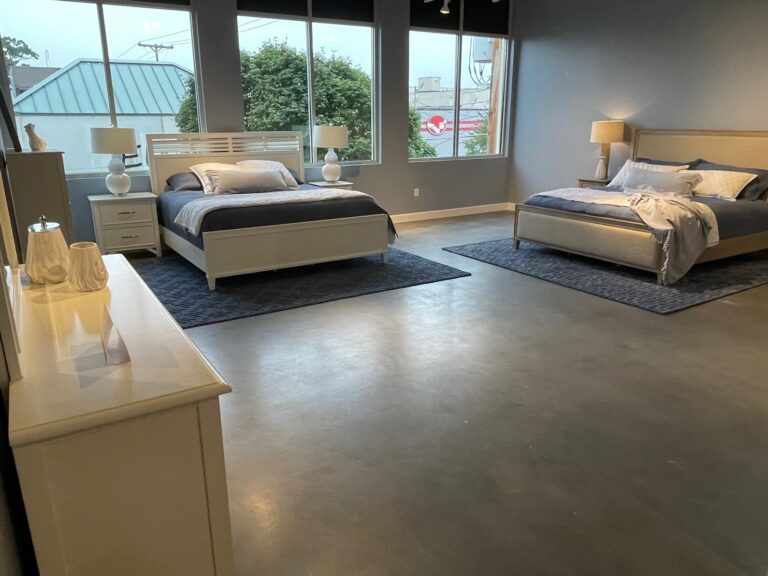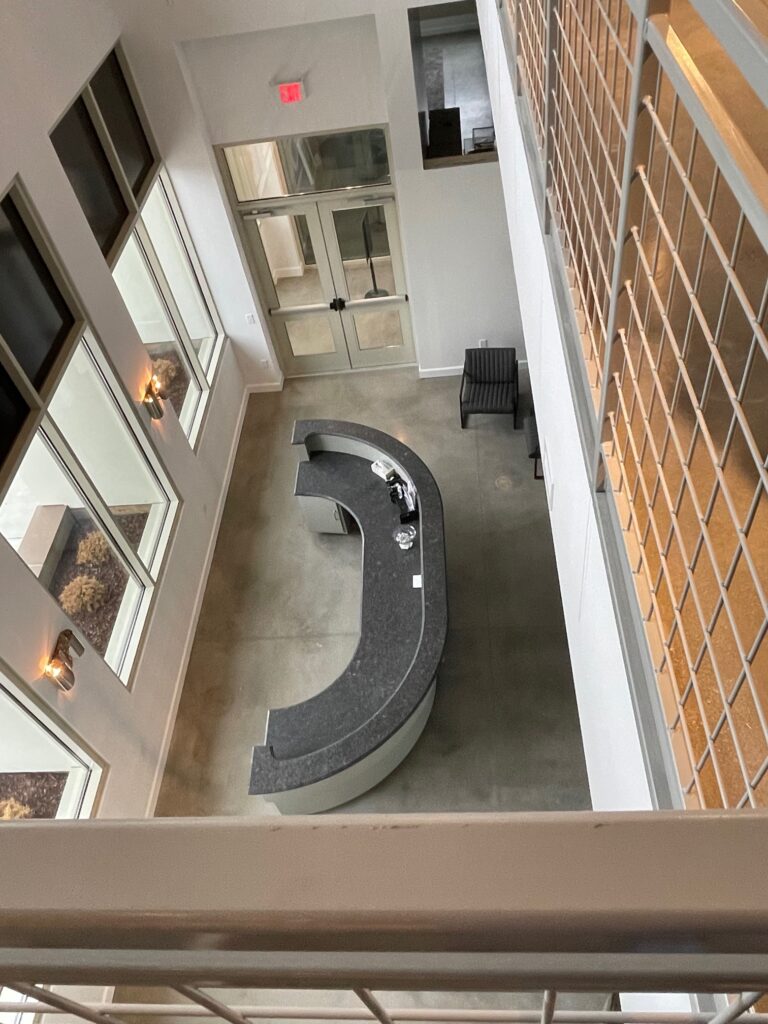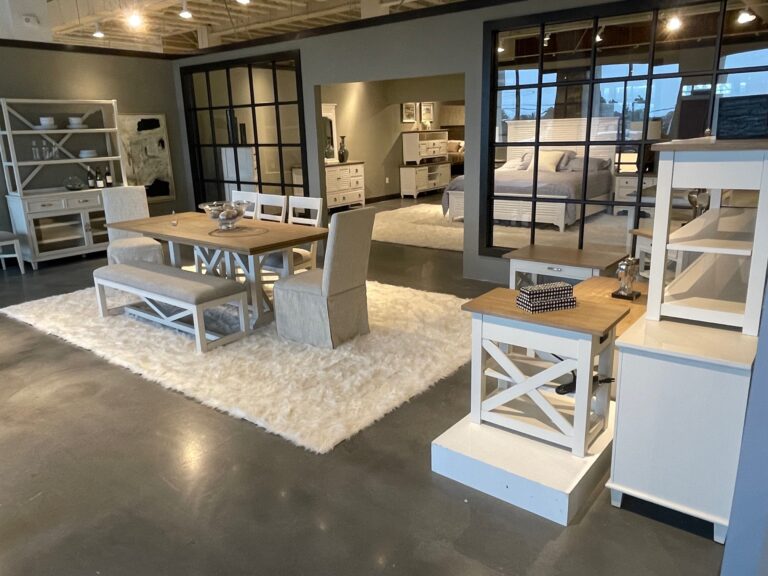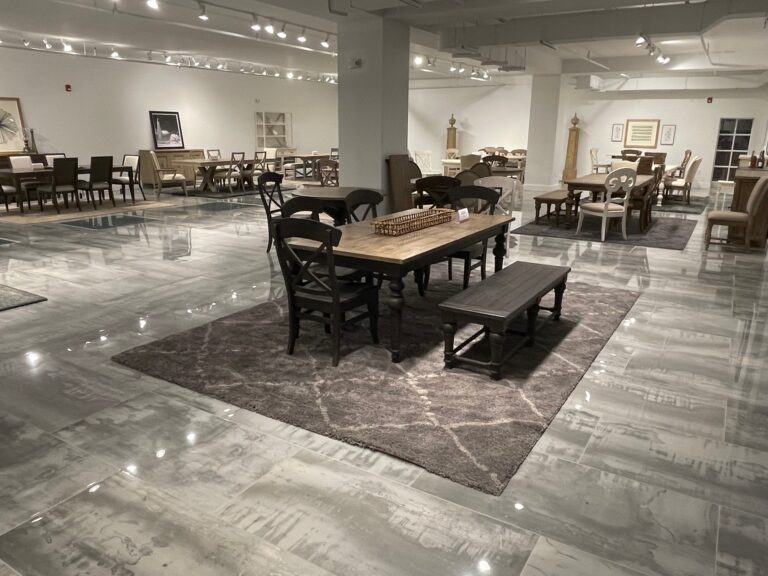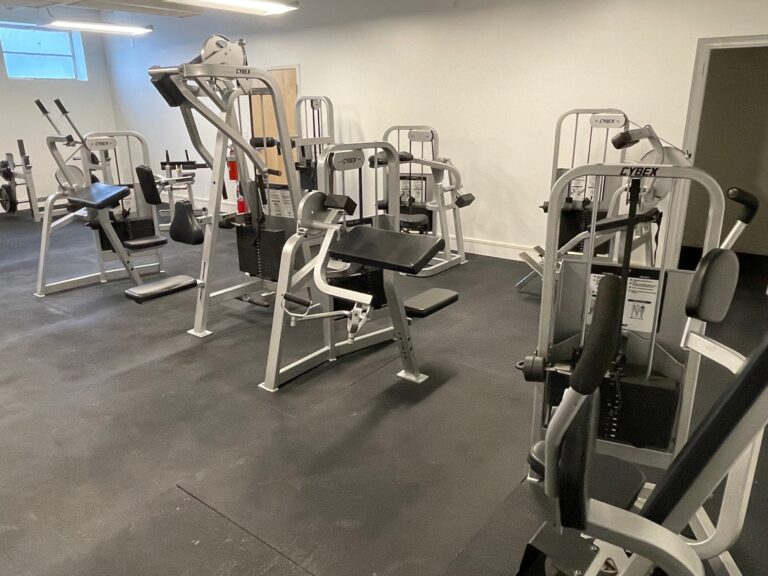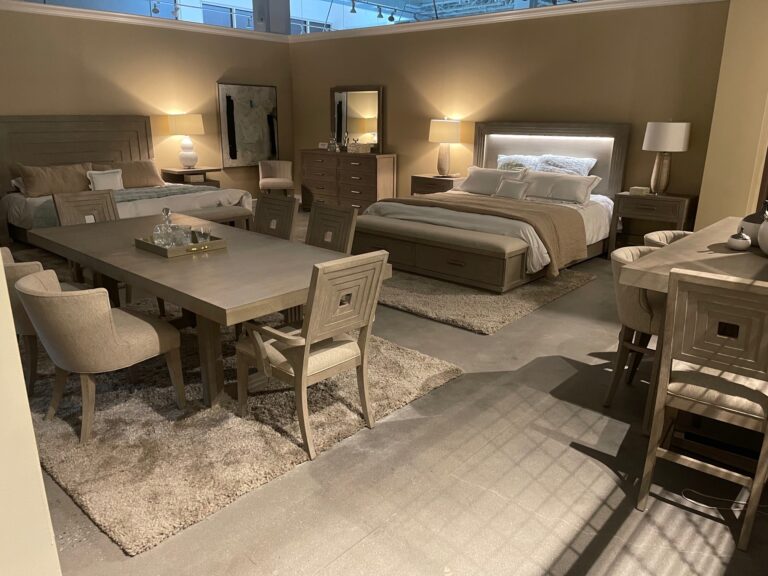 Previous
Next