Company narrows focus to two core solid wood furniture brands, Bermex and Dinec
HIGH POINT — When Canadian brands Bermex and Dinec move to their new location here for the October High Point Market, the overall presentation will look much different to buyers who shopped the lines in previous years.
For one, the companies will occupy a fraction of the space they occupied at the former location in the Factory at 400 W. English Road. The presentation also will highlight two core brands, versus four to five in the past, a direction company parent Groupe Bermex already has been shifting to consolidate the line and thus present a more focused lineup to its North American dealer base.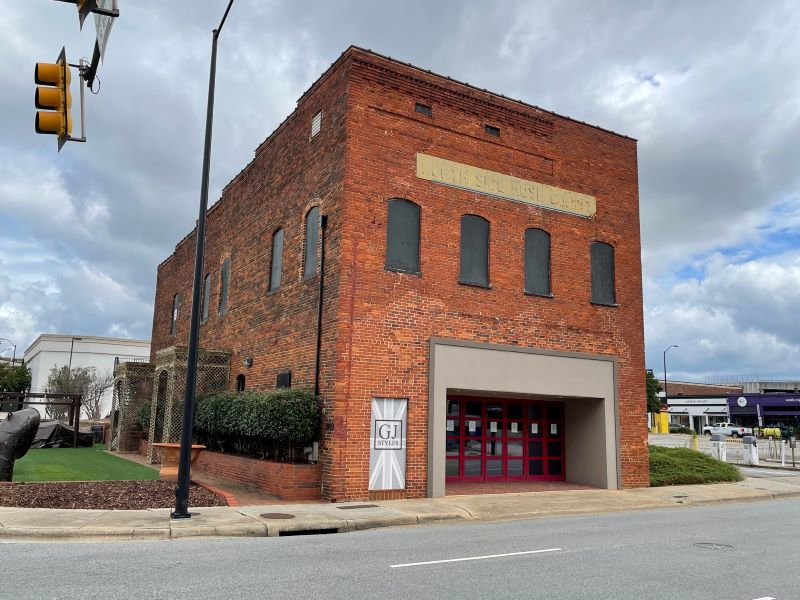 Located in the former GJ Styles building at 212 North Wrenn, the showroom will be about 5,500 square feet. It will showcase product from Bermex and Dinec, which each primarily offer solid wood dining and bedroom, occasional and home entertainment furniture.
This is a significant departure from the 60,000 square feet the company once occupied over several floors at 400 W. English for years from the early to mid-2000s. Given the number of brands, including solid wood resources Bermex, Dinec, Midi, Bertanie and Shermag, the space indeed was formidable, often requiring at least a half day — if not more — to see all the product.
The owners of Groupe Bermex purchased the building around 2010 and about two years ago sold it to the Congdon family of High Point, which then gifted it to the Chamber of Commerce for the new Congdon Yards building.
As that building has been filling up with tenants, the Groupe Bermex showroom decreased to about 30,000 square feet on two floors. As of this past June, the mix included some product from Shermag, but mostly included dining plus some occasional and entertainment furniture from Dinec and Bermex.
Bertanie, formerly a dining and occasional specialist, is now a collection within Bermex, while Midi has become a supplier of parts and components for Bermex and Dinec, noted Robert Kelly, vice president, sales.
Kelly said that the Shermag line, which over the years transitioned from a domestic producer to an import line, back to a domestic producer, has become a collection for the time being as the company determines how to position the brand moving forward.
Kelly said the new space will allow the company to show about 25 sets that reflect what is on trend and selling in the marketplace.
"Twenty-five sets allow us to be very focused," Kelly said, noting that the company previously showed as many as 175 or more sets, which it narrowed down to about 150 by June, a mix of product he acknowledged was still a lot for retailers to absorb.
"There is only so much room on a retailer's floor," Kelly said, adding that the consolidation "came down to the brands we wanted to market."
Both made in Canada from solid North American hardwoods, Kelly described the Bermex line as being more mainstream, featuring traditional and transitional styling, while Dinec is a little more avant garde, featuring more European/Scandinavian-inspired designs.
"We will keep it simple and focus the marketing of these two brands," said Max Maurais, sales director, noting that most of the first floor will feature product from the Dinec brand although there will be some product from Bermex and Dinec near the entrance. The second floor will primarily feature the Bermex line.
Officials also believe the new location puts Bermex and Dinec closer to other upper middle to upper end showrooms that attract similar clientele shopping Groupe Bermex. Like many of those other products, both lines also continue to be made in North America, insulating them from some of the supply chain issues in Asia, including shipping costs.
Maurais said that the company has a three-year lease on the property with the option to renew.
"We will be there for at least three years and maybe more," he said.