Takes a lease as building costs soar
PHOENIX — American Furniture Warehouse is leasing a former Costco location here for what will be its third store in the greater Phoenix market.
The 14-store Englewood, Colo.-based Top 100 company is taking the 137,000-square-foot space for its first Phoenix-proper satellite location in the Christown Spectrum shopping mall on West Montebello Avenue, CEO Jake Jabs confirmed to Home News Now. It will feature a roughly 110,000-square foot showroom and 27,000-square-foot warehouse when it opens late this year or early next year.
And it will complement the retailer's two existing area stores in Glendale and Gilbert, which have been doing "crazy business" despite all the supply chain trials, Jabs said.
The move is part of the company's overall plan to fill out its Arizona and greater Houston markets with additional satellite stores, but the way AFW is doing it is changing somewhat under the new pandemic-fueled circumstances.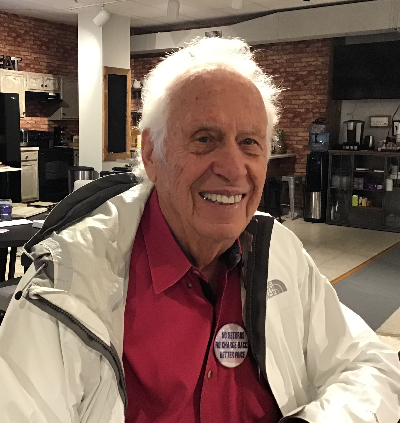 "We normally don't lease a building," Jabs said, "but today, you can't afford to build one." Construction costs have been skyrocketing, so much so that the retailer has temporarily put plans on hold for a second location in Colorado Springs, Colo., on land it's owned for 11 years. That store will be a full-scale warehouse showroom, which typically costs in the neighborhood of $30 million or so to build out, Jabs said.
But when the latest build estimate came back at $45 million, he postponed the project.
AFW is going forward with its third Houston market store in Conroe, a 500,000-square-foot warehouse showroom slated to open in January. But in other cases where it has been planning to build from the ground up (including in Tucson where it also owns land), plans are on hold.
"We're actively looking to open more stores in Texas," Jabs said, adding that both Houston and greater Phoenix can support five or size AFW locations. "But we might take over some buildings now rather than build from scratch because it's so costly to build a new one." (Houston, already teeming with Top 100 players, is about to become even more hotly contested as Southern California-based Living Spaces prepares to enter, too.)
AFW needs a minimum of 100,000 square feet for its big-box stores, which is another hurdle, Jabs said, noting how it's much easier to find available spaces in the 30,000- to 50,000-square-foot range. But AFW did find what it needed in Phoenix and will continue looking here and elsewhere for more opportunities.
"I'm going to make sure it's a successful location and building," he said. "None of this is a fire sale (strategy). We'll do what the market demands."
Jabs believes the Phoenix location, which Costco vacated last year to the dismay of the community, will be a "home run," noting its in a vibrant area of the city and in a center with neighboring tenants, including Walmart, Target and a movie theater complex. And because AFW is taking the Costco space, there's plenty of parking — another must for his stores.
Jabs forecasted the Phoenix store would do $50 million to $60 million annually in a market that has been booming ever since AFW opened its first warehouse showrooms in the Gilbert and Glendale suburbs years ago. Indeed, the Glendale location strung together a few $1million-plus sales days last week, Jabs said, adding Gilbert wasn't far behind.
AFW generated just shy of $800 million in sales last year and is on track to top $1 billion for the first time this year, he said. And this is without adding the 15th and 16th locations in Phoenix and Conroe. "We're basically up $10 million a month every month over a year ago," he said.
All markets have been performing well despite the supply chain disruptions, and there has been no sign of consumer demand slowing. AFW is usually in-stock on nearly everything. The Covid disruption, however, has cut that to maybe 60%, Jabs roughly estimated, but the company and its giant stores still have plenty to sell.
"We buy from 225 factories and 13 countries," he said. "There are no chargebacks or returns, so everybody says they'll ship us first."