HIGH POINT – Thirty-one professional and student finalists competed for the Best of Show and Category Winner distinctions in the International Society of Furniture Designers (ISFD) 2nd annual INNOVATION + DESIGN 2021 home furnishings design competition. The twelve winners were recognized at the "Meet the Designers" reception hosted by Business High Point- Chamber of Commerce at The Loft at Congdon Yards, 400 W. English Rd. in High Point on Sept. 21.
"I want to thank all of the designers for sharing their very imaginative creations with us and the judges who were tasked with the challenging job of selecting just 12 incredible winners," stated John Conrad, executive director of ISFD. "It is our plan to continue to grow this juried competition each year to help recognize High Point as the design capital in not only the industry and our community but also worldwide."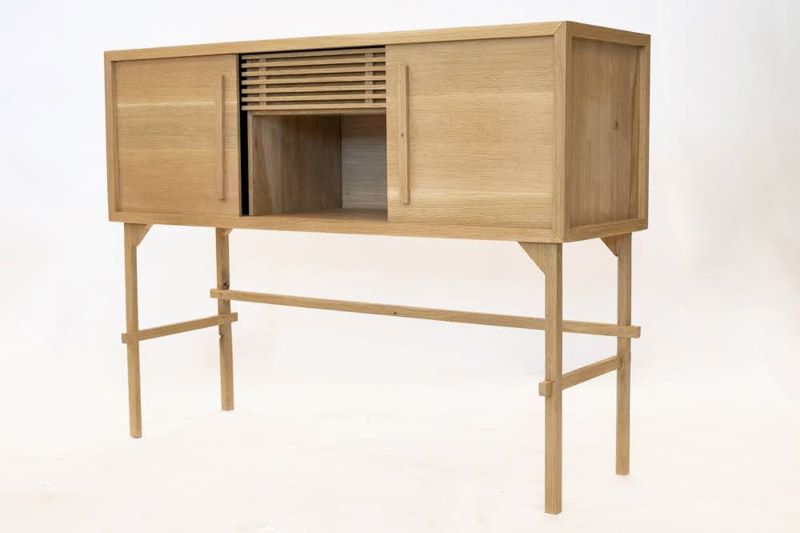 Best of Show winners:
 Professional Best of Show – Joseph Holmes, Bohls Collapsible Table
 Student Best of Show – Dotan Appelbaum, Abulafia Lectern
Category winners:
 Professional Accessories – Dennis Daigle, Tri-Mirror
 Professional Occasional Storage – Jeremy Kamiya, Penbox Knockdown Desk
 Professional Seating – Scott Stevens, Lil' Betsy
 Professional Lighting – Mike Scribner, Theater Pendant
 Student Accessories – Rebecca Juliette-Duex, Tea Towel Cart
 Student Dining Room Furniture – Derek Hill, Record Cabinet
 Student Occasional Storage -Aleasha Carr, Mandala Nouveau Cabinet
 Student Occasional Tables – Diep Le, Torii Console Table
 Student Lighting – Dylan Timoney, Helix E.26
 Student Seating – Jinsoo Kim, Singing Bench
The 2nd annual INNOVATION + DESIGN competition and exhibition is a juried home furnishings industry sponsored competition intended for professional maker/designers and the next generation of serious woodworking students who are anticipating a career in the custom wood and related home furnishings industries.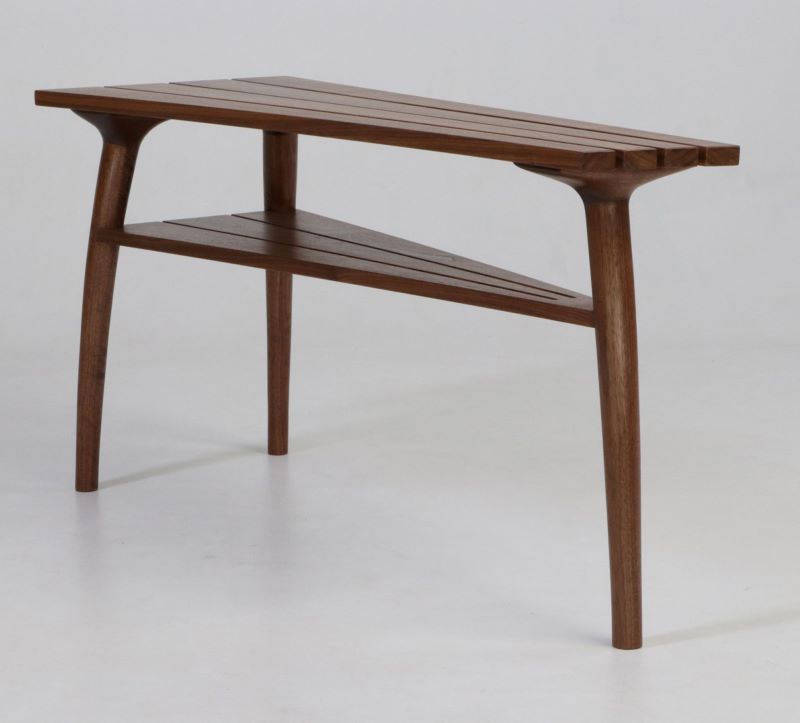 The winners of the INNOVATION + DESIGN competition received cash prizes of $250-$1000 for professional and student levels based their level of creativity, originality, and craftsmanship. The design categories included seating, occasional tables, occasional storage, lighting, accessories, and dining room furniture. Plus, as an added bonus, winners will gain access to The Generator at Congdon Yards to help them take their furniture designs to the next level.
INNOVATION + DESIGN 2021 is hosted by Business High Point — Chamber of Commerce and supported by ISFD, International Market Centers, the High Point Market Authority, Furniture Today, Congdon Yards, Alderman Company, Phillips Collection, Bienenstock Furniture Library, IFDA, HPXD, Drive High Point Foundation and Steelyard.
Winning project photos can be downloaded by visiting ISFD Innovation + Design Winners.