The Tupelo furniture market, the fraternity of the newsroom and the love of our lives
Spoiler alert: This column reveals the plot twist at the end of Groundhog Day. To be fair, the movie came out almost 30 years ago, so . . . Also, this column has little to do with home furnishings.
"I was in the Virgin Islands once. I met a girl. We ate lobster, drank piña coladas. At sunset we made love like sea otters. That was a pretty good day. Why couldn't I get that day over and over and over?"
Now, I am a big Bill Murray fan, and I have always been. I even loved The Razor's Edge, a film Murray reportedly required be included in his contract with Sony Pictures, which wanted him only for screwball comedies. I have committed most of his movie lines to memory; I've seen the original Ghostbusters 15 times; and I used to sneak onto the golf course in Durham, N.C., to catch a glimpse of the comic master playing in an annual pro-am in the mid-1980s.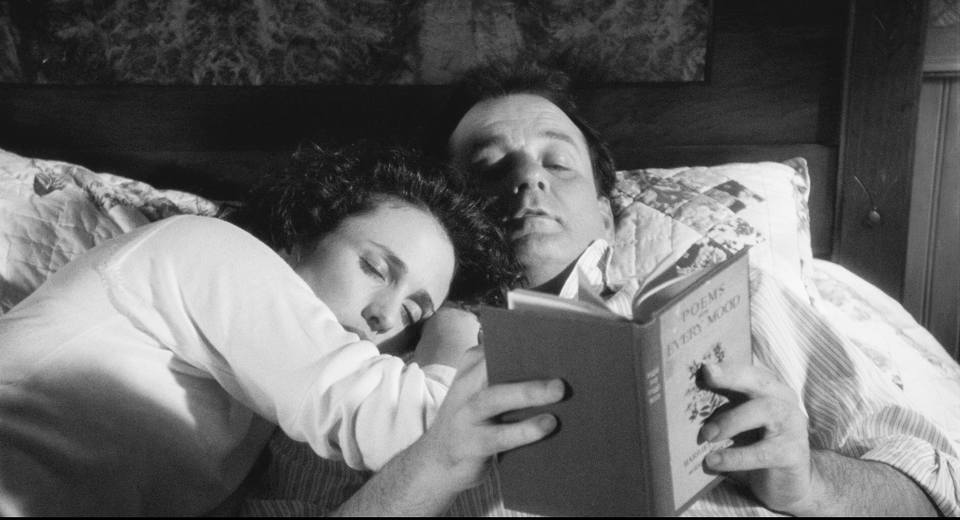 So, when Groundhog Day premiered in early 1993, I immediately began scheming to get to a showing. (This was an era when humans actually went to what were called "movie theaters" to see full-length, non-episodic, un-bingeable motion pictures.) I convinced my colleague at Furniture Today, Clint Engel, to come with me to the late showing at the only movie house in Tupelo, Miss. This would have been after a long day walking the concrete floors of the Tupelo furniture market in February, after a stop at Uncle Vito's for that restaurant's unforgettable garlic pizza. (To watch Lee Buchanan single-handedly eat an entire large proved both inspiring and unsettling.)
Convincing Clint to saddle up had become more difficult since the brainstorm I had at the San Francisco market of dragging him to a 90-minute "sound experience" at a small theater in the Tenderloin, an "experience" comprised only of atonal "pings" and a few laser lights. It's possible he will never forgive me for the two hours or so neither of us will ever get back. 
But, Clint agreed, perhaps because it saved both of us from another evening in our rented home somewhere in Tupelo decorated in vintage Sears catalog schlock and, when we were lucky, some free HBO. We couldn't justify driving out to Oxford, Miss., for a dinner at the City Grocery every night, right?
What is 'the good life'?
If you've seen Groundhog Day, you know its philosophical contributions, specifically the film's not insubstantial contemplation of the meaning of life and of what a good life might look like. Covid-19 has only emphasized the questions the film begs, and it's made the movie all the more relevant three decades later.
We aren't told how many groundhog days that Murray's character had to endure before reaching Zen-like enlightenment, or what good life scholars call "mindfulness." The script called for 10,000 years; the director, the late Harold Ramis, put it at somewhere between 10 and 40 years, claiming that any life philosophy change of the scale that Phil Connor undergoes would require at least a decade. Packaged sweetly in a tender comedy, the film only asked for 100 minutes from Clint and me.
Two reporters at yet another bi-annual Tupelo furniture market, looking for something unusual to break up the monotony of putting out dailies, we were primed for the film's charms, including the many scenes with snow. February in Tupelo is cold, but snow never blankets the browned-out lawns of Elvis's birthplace. And Chopper Russo and his showroom full of highly carved rococo upholstery, while reliably entertaining, weren't enough to even dent the monotony of covering the market's airplane hangar-like show halls. Nor were the multiple rumors of just who was sleeping with whom among the market's organizers.
So, these two otherwise intrepid reporters luxuriated in the comic brilliance of Ramis, Murray, Andie McDowell, and Stephen Tobolowsky ("Ned Ryerson! 'Needlenose Ned'? 'Ned the Head'? Come on, buddy, Case Western High!"). As Phil empties himself by blowing himself up, splatting off of a tall building, and otherwise shooting, knifing, and indulging to apparent nothingness, he discovers that it is enough to learn, love, grow and serve right where you are. After the 10,000th occasion catching a young boy accidentally falling from a tree and watching the ungrateful sprite dart off, Phil exclaims, "You have never thanked me! . . . See you tomorrow!"
Tomorrow, tomorrow, and tomorrow
In my favorite scene, one I have re-lived in my own life countless times and in so many far-flung places, Phil is reading presumably French literature in the corner diner, observing the everyday pageant of fellow humans breaking bread together, uplifted by the very un-diner-like music of (I think) Tchaikovsky. The good life often is the sum of that life's simple pleasures enjoyed in the warm presence of unassuming others, a timelessness that, when received as a gift, can be as sweet and as fragile as a rose. Covid-19's merciless timelessness, forced on us, is a Bizarro-world warping of this notion, taking rather than giving, like a thief in the night.
But the point of this reflection and unabashed nostalgic recovery is what my newsroom colleague and I did right after the film's closing credits. (Remember those? Closing credits? Netflix gives us nine seconds to avoid the start of the next episode, and TV movies render credits in 6-point type unreadable by mere mortals.)
After seeing the tender, understated and, essential to Phil Connor's salvation, authentic love shared by Connor and Rita, and not surprisingly falling in love with McDowell's character and her South Carolina drawl ourselves, Clint and I determined to phone our wives to tell them how much we love and miss them, and how much we longed to re-join them via the Tupelo "international" airport in a few days time.
It's 1993, so we took turns at the movie house's only payphone at 11:30 that night, fumbling for quarters and also for the right words to explain that, no, nothing was wrong. Nothing terrible had happened. Just called to say, "I love you."
So, amidst the third or fourth or fifth wave of pandemic, depending on from where you are reading this, with the hounds of haste nipping at our heels, let's hit "pause" before resuming our respective rat races. All that other stuff can wait. Instead, mix up some piña coladas, put some lobsters on the grill, and tell those you care about how much you love them. Because as Phil transcendently asks at one point in the film, "What if there is no tomorrow? There wasn't one today."