Case goods producer strives to rise above challenging times with a more focused line of solid wood bedroom, dining room
MILLERSBURG, Ohio — Like most furniture companies, solid wood case goods manufacturer Canal Dover has had its share of challenges during the past year, most of which have been driven by the pandemic.
High demand combined with supply chain disruptions have managed to drive up lead times to historically high levels. Inflation and shortages for raw materials are also at historically high levels, according to company co-owner Nicholas Pickrel, who described price increases as touching "just about everything you use."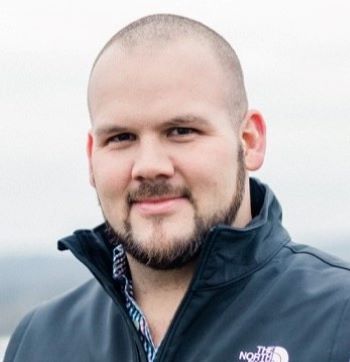 But the past year also has meant some new opportunities for the 32-year-old company. For one, it's now under ownership of Pickrel and two long-time friends. Earlier this year, the company also purchased the name and intellectual property of the Keystone Designer line, which also features solid wood case goods.
Pickrel took time recently to talk with Home News Now about some of the recent changes and opportunities at Canal Dover and what they mean moving forward. Here his thoughts on the subject.
HNN: Can you tell us about the new ownership and when this transition occurred?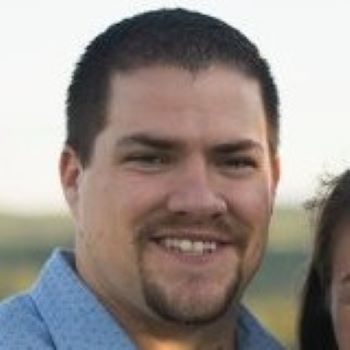 Pickrel: The transition to new ownership took place in October 2020. The new owners are a group of long-time friends and now business partners: Nicholas Pickrel, Darren Schrock and Jared Lapp. Canal Dover is Now a subsidiary of Kingsway Brands, which is owned by the three partners. It also owns several other businesses, but Canal Dover is the largest. Darren Schrock came on with the company two years ago after spending three years as general manager at one of Canal Dover's long-time customers. I am the son-in-law of Dan Mast, who owned the company since 2000, and I have worked at Canal Dover for four years working as general manager from the beginning.
Tell us about the history of the company and the previous ownership.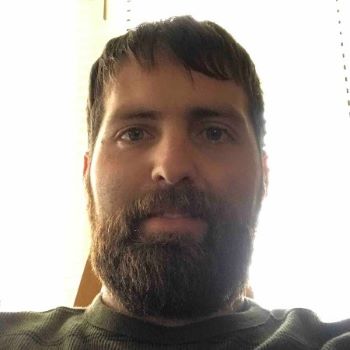 Pickrel: Dan Mast was the previous owner and this is the fourth transfer of ownership for Canal Dover. He bought the company originally as Valley View Oak in 2000, when all they made was tables. Through 2008- 2009 Valley View Oak, first formed in 1989, purchased multiple brands and brought production and distribution into a central location, where we currently operate. In 2013, all the brands were rebranded as Canal Dover Furniture, and we have been operating under one brand since.
What's your vision of the company now that it is under new ownership? How does this differ from the past?
Pickrel: Our theme is "Do less better." We are wanting to continue to serve our customers with the great furniture and customer service they have come to know from Canal Dover, while also reducing our SKUs of outdated or underperforming items. Over the years – with so many acquisitions – our offerings have ballooned to be almost unmanageable from a production standpoint. We aim to reduce those down and to focus on quality over quantity. We have a long way to go but we are in it for the long term.
What if anything might change in line with the change in ownership?
Pickrel: Technology and more technology. We are investing heavily into both our website and in the configuration of our products.
What is your biggest challenge as a manufacturer right now and how are you addressing that?
Pickrel: Right now, it is managing material costs and shortages. Every week it's something different. One week it's costs, and the next week you're short hardware and its back-ordered for weeks. I have never experienced a time in business where shortages and inflation touch just about everything you use. It's the new normal. We used to ship in 4-6 weeks no problem. Now we are at 24 weeks, and it just blows my mind. With a backlog like that and demand where it is you are talking years until things are back to "Normal."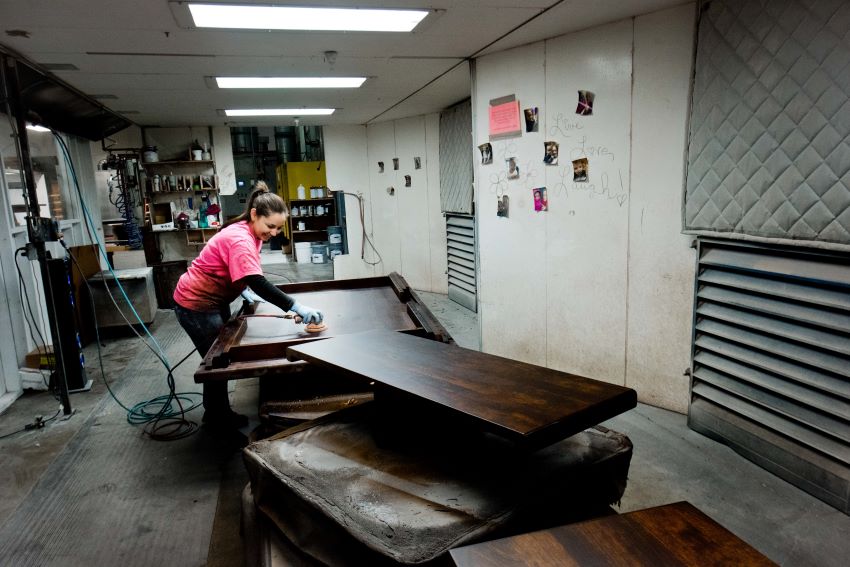 How many employees does the company have now?
Pickrel: Fifty, which is down from a peak of around 75 or 80 back in 2013. I'm not going to lie – we have had some hard times at Canal Dover in the past, but we are really excited about the future. We have a team made up of both new and existing employees. Some team members have been here for 27 years and they are excited for where we are headed. We live by the philosophy of treat your people right and they will treat your customers right. Our Mission at Canal Dover is to "Deliver Joy" through our people and our products. Our people whether they are in the office, in sales – and especially our craftsmen and craftswomen – make us who we are.
Is the line produced by one main factory?
Pickrel: We produce 95% of our furniture in-house. Through the pandemic, it has actually been a blessing as we are not dependent on vendors to build product for us. Our main factory is 100,000 square feet. We expanded two years ago with a 48,000-square-foot addition. Valley View Transport, which was a sister company before the buyout maintains about 35,000 square feet of the 100,000 square feet. The extra room has been a blessing as we begin to bring even more production in house such as our own glue-up line to help us maintain our quick ship program and navigate product shortages. It has given us a sense of freedom to not be 100% dependent on suppliers.
What categories does the company produce?
Pickrel: We currently build bedroom and dining room and living room (including wood-framed upholstery) We do some office, and this is an area we see some potential in, but right now our bedroom is growing so rapidly we are focused on that.
Do you plan to add any new equipment or manufacturing processes?
Pickrel: We are planning to add additional CNC machines in 2022 and are heavily looking into automation and robotics in finishing.
What are your growth expectations for the near future?
Pickrel: All of the owners are in their early 30s, and we are excited about growing the brand and the company. Ultimately it will be up to the consumers and our customers on how fast and how much we grow.
How is the transition to the Keystone Designer line going? Is that being made in your main factory at this point?
Pickrel: Right now, almost none of the Keystone products are being manufactured. We bought the line with the anticipation of being very intentional about the items we add and when we add them.
Would you say that adding this brand has helped raise interest among designer and retail accounts?
Pickrel: Yes, the purchase of Keystone did have the outcome we desired by bringing in some of their designer accounts, a few key retailer accounts as well as a few private label customers they had. We are being very intentional about the customers we bring on right now. We are really trying to look at all new customers and existing customer to make sure it's a good fit from a partner standpoint both now and the future.
Any final thoughts about where the company is heading? Are there more tailwinds than headwinds at this point?
Pickrel: We are excited about where the company is headed. One of our key reasons for purchasing the company is its established team and customer base. You just can't replace or duplicate that much experience in furniture production. Especially at the quality standards Canal Dover has. I see Canal Dover just like the flywheel that James Collins references in his book "Good to Great." Right now, we are exerting a lot of energy getting the wheel turning and spinning in the right direction. For every change we make and for every improvement we invest in now will make the wheel spin so much easier down the road.