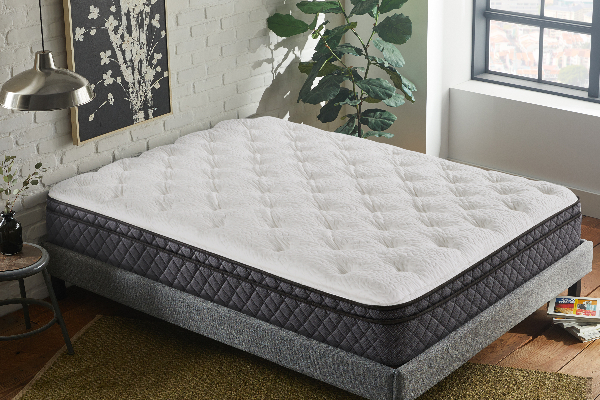 DALLAS – The hospitality division of leading mattress manufacturer Corsicana will feature its Copper Pro Tech line of bedding at the upcoming HD Expo in August. Introduced last fall, the collection consists of nine mattresses, all of which are made with performance memory foam infused with copper – a substance that has been proven to possess anti-bacterial, anti-microbial and cooling properties.
"With travel ticking upward as the COVID-19 pandemic eases, we have an opportunity to use the HD Expo to further broaden our customer base for Copper Pro Tech," said Rebecca Hewitt, vice president of business development for Corsicana hospitality sales. "The line was an immediate hit with large hotel chains and boutique hotels alike when we launched it. This was one of our timeliest introductions, coming at the height of the pandemic, when travelers were understandably concerned about staying in hotels with healthy and safe environments."
Corsicana has extensive experience in the copper-infused bedding arena. The company offers the Renue Copper line of mattresses, also made with copper-infused foam, which provides the same anti-bacterial, anti-microbial and cooling properties as the Copper Pro Tech line. The Renue Copper models are also made with pocketed coils which compress and interact with each other to provide additional levels of comfort for all sleep positions.
Along with its bacteria- and microbe-fighting properties and its ability to provide a cooler night's sleep, copper has also been demonstrated to improve circulation and reduce inflammation. Foam made with copper acts like a traditional memory foam but with a quicker response rate.
The prices for the Copper Pro Tech collection range from $299 to $350 for queen sizes. Corsicana has also been marketing the line to colleges, the military and other commercial environments.
The HD Expo is the largest hospitality trade show in the U.S. Corsicana will be situated in booth 1631 of the Expo. The show is scheduled for Aug. 24-25 in Las Vegas.
Founded in 1971 in Corsicana, Texas, Corsicana Mattress now operates 12 factories across the country and has become one of the mattress industry's largest manufacturers. The company offers a full range of promotional and step-up products that feature the latest in sleep technology, including innerspring, memory foam and hybrid models. The company also has a mattress-in-a-box line that simplifies delivery. In 2021, Corsicana acquired Richmond, Virginia-based Symbol Mattress leverages leveraging its national manufacturing presence to provide industry-leading quality, value, a 2-week delivery time and outstanding customer service.