By Jay Carlson
In the business world, change of direction doesn't happen quickly. Except during a pandemic. Suddenly and dramatically, sweeping changes in behavior and attitude became necessary to save us from suffering a worse fate.
As thoughts often do, the trail led me to the topic of sustainability as it applies to the furniture industry. Does it take a catastrophic event to push us – or more of us — in the direction of changing how and why we adopt sustainable policies and processes to make more eco-friendly products and reduce our ecological footprint?
A survey recently cited in Forbes said 90% of executives consider sustainability is important yet only 60% of companies have a sustainability strategy. Makes one wonder how much lower that number becomes if we ask about actual implementation of that strategy. It seems that companies often look at sustainability through the lens of challenges and feel like they have to choose between helping the environment or hurting their business.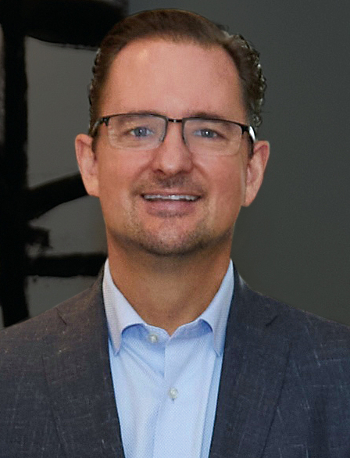 I totally get that. I've looked through the same lens over my 27 years in the industry specializing in upholstery. I've been part of a purely linear production model, but am now fortunate to be in a position to drive new initiatives for recycled content in covers and set goals for expanding that to more components of the finished product.
As business men and women, we get up every day and look for opportunities for growth. Sustainability strategy and implementation don't have to be the things that stand in the way of growth. The holistic view includes the understanding that sustainability goes well beyond developing green products and processes; it includes the sustainment of the business.
And here's why sustainability is growth:
Consumers want, even demand it. The trend is an increasing number of consumers support sustainability and companies that demonstrate social responsibility. Studies show that two-thirds of consumers would pay more for a product from a sustainable brand.
Millennials are the largest generation by the numbers, and more than any other demographic, they are proving to be putting their money where their mouth is on reducing environmental impact.
Gen Z is coming up right behind millennials, and a recent survey by a global energy services consultancy shows that 31% have boycotted non-sustainable products.
Sustainable policies and practices can open up new markets that you hadn't thought of before.
It can reduce costs and increase efficiency by allowing you to consume less resources such as water, fuel or raw materials.
Sustainability can make you a more attractive employer – probably to the millennials and Gen Z whom the industry definitely needs to attract and retain.
Nothing is gained from doing nothing, but small steps can lead to big changes. A Google search of 'sustainable furniture' turned up an article from 2009 about how the furniture industry is starting to embrace sustainability. In 12 years, some of us have done more to find sustainable solutions, but certainly more of us can do something. I applaud those who began with a vision, bit off what they could chew, and are now inspiring the rest of us to adopt and grow in sustainable ways for the future of our planet and business.
Each day is a new opportunity to "be part of the solution" as the mantra goes. With so much to gain, why delay an opportunity another day?
Jay Carlson is the president of Nice Link Home Furnishings. He collaborated with CEO Echo Yu on this article. Nice Link is a vertically integrated manufacturer of fabric and upholstered furniture with 1,700 skilled employees across a 1.5-million-square-foot campus in Haining, China. The company's Nice N Eco fabric line is made from post-consumer recycled plastic bottles.