Event organizers say attendance is still critical due to concerns about supply chain, product availability
LAS VEGAS – Just when markets and other industry events were supposed to get back to normal, mask mandates caused by concerns relating to the Delta variant of Covid-19 have thrown some unease into the mix.
These mandates, in both Las Vegas and the Guilford County/High Point area require people to wear a mask indoors regardless of their vaccination status.
Granted, no one is expecting having to wear a mask to cause major upheaval on the Aug. 22-26 Las Vegas Market or the upcoming fall market cycle. But it could cause some buyers pause, reminding them of the rising number of Covid cases in certain areas.
As of this past Friday, registrations for the Las Vegas Market were running about 60% of the pre-Covid levels for the summer 2019 market. However, that could change in the days heading into market, noted Bob Maricich, chairman and CEO of International Market Centers, which operates showroom space in Las Vegas, High Point and Atlanta.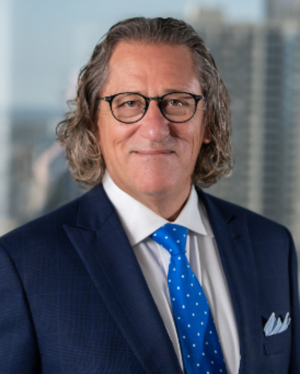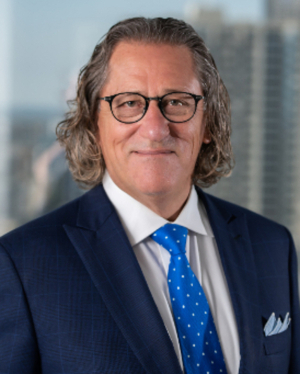 "I think with the timing in Las Vegas, the supply chain issues will have a bigger impact than any surprise about the Delta variant," he said. "All three cities we operate in have the same mask mandate now, which is a mask mandate in public areas. So it is not just related to furniture."
He noted that there are still companies with travel restrictions in place and that there also are restrictions related to international travel. But he sees major business issues such as the ongoing demand for product amidst supply chain challenges having the biggest impact on overall market attendance.
"Market is going to be a reflection of what's going on with the tenants' business, number one, and buyers' willingness to travel," he said, noting that recent shutdowns in Malaysia and Vietnam, combined with port congestion, availability of containers and price increases, have created major ambiguities for the industry at large.
He also noted that — as seen recently with an upsurge in attendance in Atlanta this summer — people also make last-minute decisions on whether to attend market. In addition, Maricich noted, the trade show portion of the business, The Expo at World Market Center, is expected to do well this summer.
He said the market's call center also takes calls from thousands of buyers who ask questions about the market, including any safety protocols in place. Those calls could help ease any doubts regarding buyers' concerns on whether to attend.
On Saturday during the Las Vegas Market, Furniture Marketing Group will hold its Bedding Summit for members in space C-174 and, "The number of dealers participating in this edition … looks to be down about a quarter from two years ago (2020's Summit was cancelled) which is pretty good all things considered," said Dennis Hoy, FMG's director of merchandising.

"We have not had anyone notify us they are backing out yet, but with new restrictions and rules going into effect I would not be surprised if that were to happen," he said. "Some vendors have related that a number of West Coast dealers are reconsidering attending the market. We will see how it all shakes out."
Doug Bassett, president of Vaughan-Bassett Furniture and chair of the sponsor committee for Premarket in High Point, said that early registration for the Sept. 13-14 event is very strong.
"It looks like the attendance will be in line with the last couple of premarkets, he said of early registration. Like Maricich, he believes there will be less concern about the Delta variant than issues involving supply chain and how retailers can get product — now versus later.
"Given the shutdowns in Vietnam and Malaysia, there will be some introductions in some of our sponsor showrooms that will not arrive in time for Premarket and may not arrive in time for market," Bassett said. "Dealers are concerned about a scarcity of bedroom and need to speak face to face about what they can get this fall — and when they can get it — with their major suppliers."
"This will be a Premarket that is a little unusual in that the shift may be from new introductions to the flow of any bedroom at all," he added, noting that this will make attending the October market even more critical as buyers will obtain better information about the flow of goods and see product that didn't arrive for Premarket.
"Not every showroom will be as market ready as normal, and that is OK," Bassett said of Premarket. "We are explaining that in multiple communications to dealers. Dealers don't seem to be bothered by that."
He also noted that sponsors had hoped the Monday night dealer reception at the Grandover Resort would revert to a mask-less dinner that would have been similar to similar events pre-pandemic.
"Given the path that we seem to be on in North Carolina, it will be another boxed dinner with a handful of tables where people can socially distance and stay in their pod of three or four people," he said.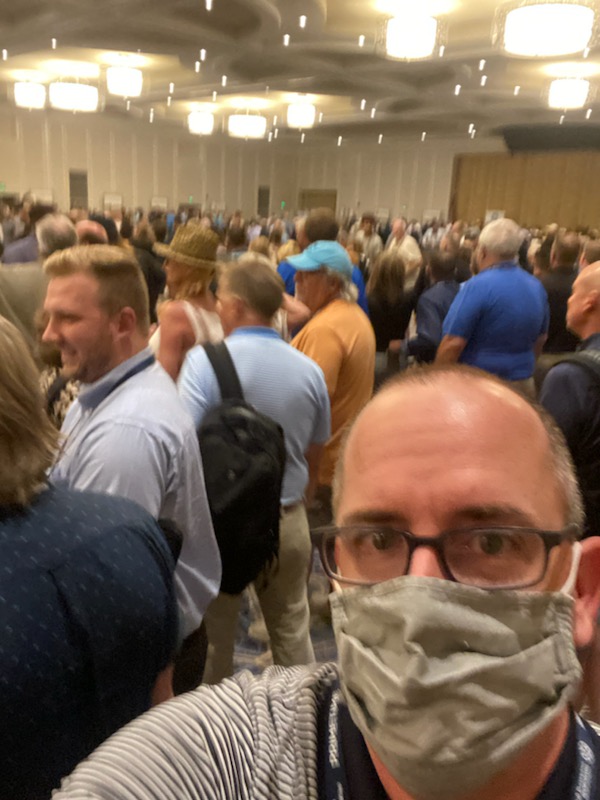 Two of the nations largest buying groups, AVB/BrandSource and Nationwide Marketing Group, are holding large in-person events for retailers this month, moving forward with the long-planned programs, while attempting to address concerns about the rising infection rates. Nationwide had a few members choose not to attend its in-person PrimeTime and 50th anniversary celebration wrapping up in Nashville Wednesday, and a couple of vendor partners pivoted to virtual presentations. But the furniture, electronics and appliances buying group told Home News Now well over 900 member companies were still slated to be there.
The group followed CDC guidelines, including requiring masks for all who were not fully vaccinated and recommending masks for everyone, but it's unclear how the guidelines were enforced and from photos taken during the event, few in large crowds appeared to be taking the mask recommendation to heart.
Tom Conley, president of the High Point Market Authority, noted that once the Delta variant hit a peak in the U.K. it dropped off precipitously.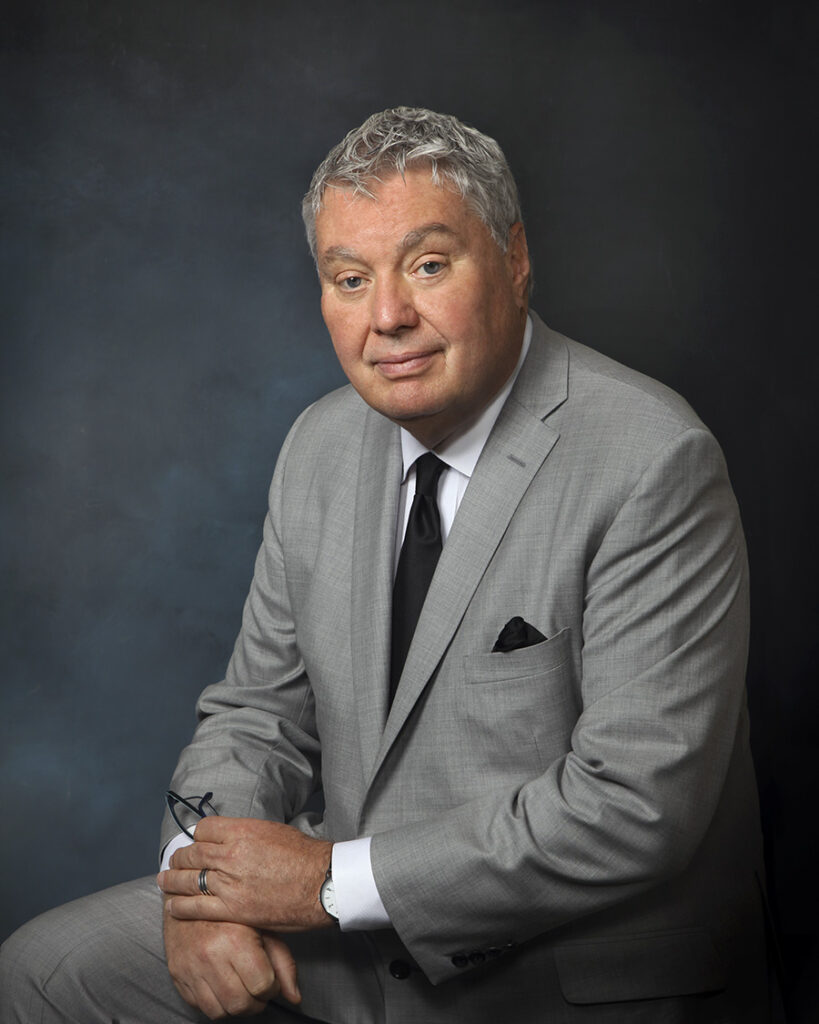 "That is what we are hoping — that it will fall off, and the mask mandate we are experiencing in Guilford County will go away," he said.
But that also could depend on a higher percentage of the population getting vaccinated.
"At the end of the day, the only way we are going to rid ourselves of Covid and any variant that happens to go along with it is to probably have 90% of our population vaccinated… We are not there yet," he said. "So is this going to affect market? It certainly is — people will be afraid and some people will choose not to attend."
Still, he noted, there are huge business issues that need to be resolved. He and others say that is best accomplished in a market type environment.
"There are supply chain issues that have to be discussed, there are new product issues and there are delivery dates for orders that are currently placed," Conley said. "There are just some significant conversations that have to take place, and they are best done on a face-to-face basis with senior level people, and that is what the market is all about."
Conley added while he respects peoples' decisions to not attend based on concerns about the Delta variant, he emphasized that people should feel safe coming to market, particularly if they are vaccinated.
"We hope that the mask mandate is gone but if it is not, bring a good supply of masks and come to market and enjoy yourself the best that you can and do business," he said. "That is what it is all about."
Around the second week of August, early market registrations were down slightly. But Conley said the real indicator of what market attendance will look like will be right after Labor Day.
"Obviously, we are doing some planning, but we are taking a wait and see attitude until after Labor Day because that is when we think we will get a much better sense," he said of the attendance outlook.
He said the Market Authority will continue to update buyers with new information including new developments regarding the mask mandate.
"But I think the message is that for anyone who is planning to come to market right now, they ought to plan on packing a couple of masks," he said, adding that buyers also will be able to get masks at market as they had during previous markets when a mask mandate was still in effect. "And if they don't have to wear them that is great, and if they do, that's fine too."
Home News Now Executive Editor Clint Engel contributed to this report