From double sampling to staggering introductions to prioritizing in-line goods, suppliers make tough calls to cover Las Vegas and High Point Premarket territory
LAS VEGAS — Given the proximity of the upcoming Aug. 22-26 Las Vegas Market and the Sept. 13-14 High Point Premarket, furniture resources have had to make some tough decisions on how to handle the logistics — and product launches — for each event.
Those showing at both, for example, have had to decide whether to double sample brand new items or simply show inline goods at Las Vegas and the fall introductions in High Point.
While this isn't atypical, the compressed schedule of two to three weeks versus a normal five or six weeks between shows has made it a bigger juggling act for those seeking how to best serve dealers attending one or both events.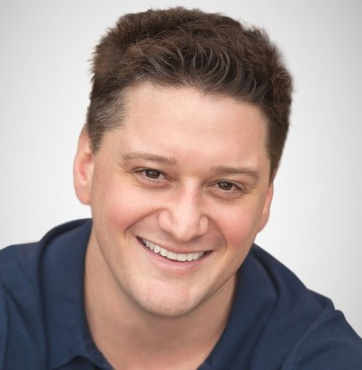 "We will be showing new product in Las Vegas, regardless of the fact that it is later than usual," said Jason Phillips, vice president, sales at Phillips Collection. "Anyone not putting their best foot forward in anticipating the next show is making a mistake."
He noted the company has created multiple samples to be able to show the product at both Las Vegas and High Point, including for an estimated 100 new pieces that include occasional items such as cocktail tables, consoles and end tables.
The company typically brings several new samples to cover the different markets. Given the fact it has saved money on travel due to COVID-19 related travel restrictions, Phillips noted it has made even more sense than ever to invest in product development – and samples.
"If we can't airfreight ourselves to the factories, we have been airfreighting the product from the factories to us," he said. "We have five of every SKU unless it is one of a kind."
In Las Vegas, Legends Furniture will be showing imported case goods it showed at the June High Point Market and new domestically produced product including home entertainment, fireplace units and some home office. It produced double samples of the domestic items to also show them at Premarket.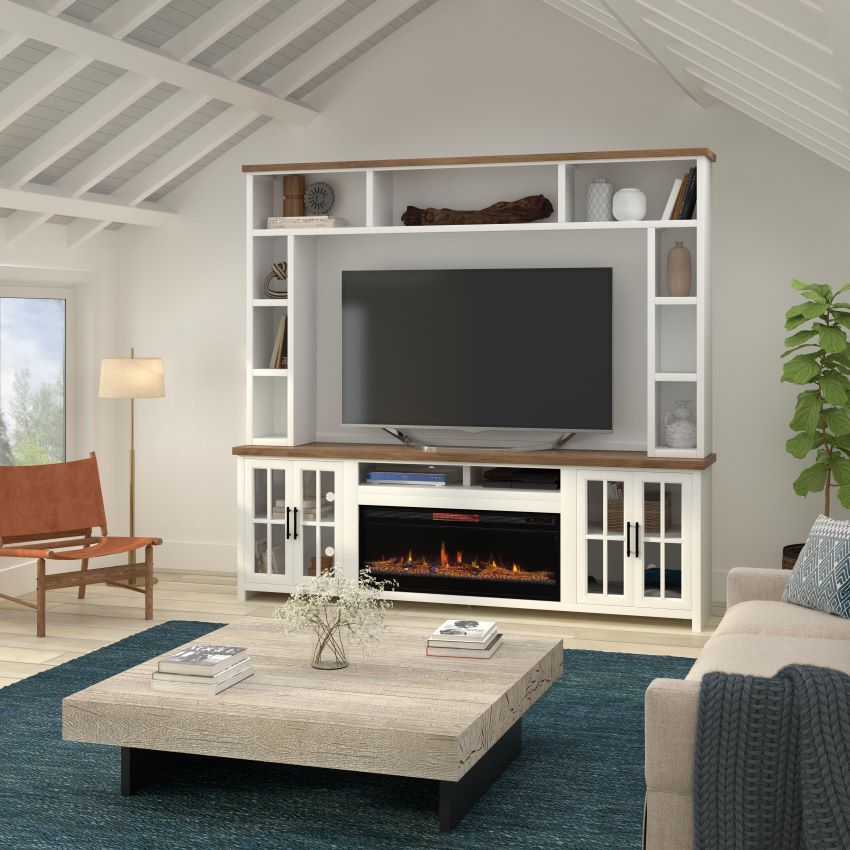 "We started Las Vegas early, and we have got that set up and ready to go," said Tim Donk, director of marketing and business development at Legends, noting that the company typically ships the import samples that did well in High Point to the next Las Vegas Market. "We typically do double samples for the domestic goods."
Klaussner Home Furnishings is showing 10 new imported fabric and leather upholstery groups that it showed at the June High Point Market that will be seen by many buyers in Las Vegas for the first time. These items are in addition to new upholstery it will show at Premarket and the October High Point Market.
"Every bit of it was shown in June," said Len Burke, vice president, marketing, noting that this is the first time the company has been open at the Las Vegas Market during the pandemic since January 2020. "We have a West Coast presence and sales team and will be showing in Las Vegas to support our West Coast business."
And while Klaussner isn't showing any new case goods in Las Vegas Market, it will show three new mattresses in its Enso Advantage collection and three new mattresses in its Enso Hybrid collection.
Some companies have chosen to forego showing new items at one or the other of the two events, given the difficulty of either double sampling or shipping items between markets.
Coast To Coast is staggering its introductions from market to market based on when they are available. In other words, some items that were late arriving for the June High Point Market will be new at Las Vegas.

"We are not really double sampling," said Andy Stein, CEO. "The goods that are new at Las Vegas, they were supposed to be new at High Point. And those goods that were new at Las Vegas will be new for High Point in the fall. For us, when we have got hundreds of pieces we are coming out with — and there is not a huge cross over of people from Las Vegas to High Point — it is all new."
He said the company typically has multiple samples made, meaning it can simply ship them to each respective showroom in time for each respective market. But with today's logistical challenges, that has been easier said than done.
"The concern is that we don't have multiple samples, and we may have to take them from one show to another, which we typically don't do," Stein noted. "Usually, we have five samples of an item come in, and now we only have one sample because of what is going on, so we might have to share it around…That is a new reality."
Resources are also balancing introductions with demand for inline goods that can ship quickly, a key for dealers not wanting to have gaps in their floors this fall.
"You have to show what you can floor – there is not a lot of new product. People want stuff that they can deliver tomorrow," said Jamie Collins, executive vice president at case goods and upholstery resource Homelegance. "That is getting harder and harder with Vietnam shutting down. That is what we are focusing on."
Chris Pittman, vice president, sales at Powell Company/Linon Home Décor, said that the emphasis in Las Vegas will be on product that can ship quickly.
"Our focus in Las Vegas is stuff that is in stock — and not as much on new," he said. "We are finding that people are interested not in stuff that is coming in February, but things they can get now."
That said, he noted much of the demand seems to be for dining and bunk beds, two categories "people are struggling to get. And we are sitting pretty with bunk beds. We have gotten a lot of business in the past year in youth furniture and dining." Home office and outdoor are other big categories doing well, he noted, particularly at Linon.
Pittman added that these and other products can ship in about a week of the order as long as they are in stock.
Sunpan will show primarily inline goods at Las Vegas, although customers also will be able to see rendering of some new goods coming in the fall. The focus of Premarket and the October High Point market will be on new product, said Roland Maddrey, key account manager.
"There is no way to get new samples for Las Vegas and then turn around and have them here for High Point," he said," adding that all the samples of new product have been shipped to High Point for Premarket. "It is a short window. Fortunately, we already have product in Las Vegas, and we are just shipping some of our older inline goods to complete our showroom there."
He noted that while there may be some majors in Las Vegas, the bigger push will be to come to Premarket in September.
"Our feeling is that since it is in such close proximity, buyers will see more in High Point than Las Vegas," he added.
New Classic Furniture will show most of its new product — case goods and upholstery — at Premarket versus Las Vegas. The focus in Las Vegas will largely be inline goods that are available sooner versus later.
"At this point because the markets are so close, we need to decide what to send to Las Vegas and what we send to High Point," said Bill Dominguez, company vice president, research and development. "We want to make sure we have new samples for High Point, so that is the challenge. The timing is so short there is no way you can get the samples repacked, loaded in a truck and sent it to High Point and have it ready in time."
"Hopefully next year, the planning of markets will be better," he added. "Before, it may have been a challenge, but it was manageable."
Solid wood case goods resource A-America is showing two new bedrooms and two new dining rooms at Las Vegas — along with inline product that is in stock or about to ship. However due to the shortened time between markets, it doesn't plan to show anything new at Premarket, instead planning the newest product in October.
"I don't think we will have anything new for Premarket," said Christian Rohrbach, senior vice president, sales and merchandising. "I don't think it will be feasible. It is just madness now, between inventory and the supply chain situation."
He said the situation is further complicated by domestic logistics including the shortage of chassis and carriers.
"We really can't turn it around that quickly," he said of getting goods shipped back to High Point in such a short window. "It is too tight especially with domestic transportation. There is literally less than two weeks to get it back there."
In other cases, some companies are simply choosing to show at one or the other events. For example, Elements International is sitting out this Las Vegas Market in favor of showing at Premarket.
AICO will be showing a new case goods collection at Las Vegas, but is not coming to Premarket — after having shown there for the past two cycles. Thus, the first time it will be seen in High Point will be in October.
If anything, the market cycle for some is symbolic of the wild ride of markets overall this year, starting with the delay of the January Las Vegas market until April, the delay of the April High Point to June and now summer Las Vegas and Premarket being so close together.
Caroline Hipple, president of upholstery manufacturer Norwalk Furniture, said the company decided to open its Las Vegas showroom in January and has participated in every major market since, including the summer Atlanta show, which it recently added to its roster.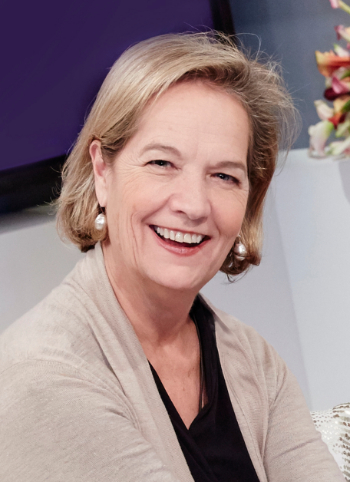 "We decided at the beginning of the year it was going to be one continuous market," she said. "That is how we decided to look at it."
Thus, she noted, as product development remains ongoing — with product already in the works for October 2022, and new fabrics for April 2022, product is introduced continuously with each launch tailored to specific markets. At the summer Las Vegas market, for example, Norwalk has introductions in every major category including motion, stationary, and sectionals.
"When it comes out it comes out," Hipple said of new product, noting that while the company sees majors at most events, markets have largely become regional in nature. "Who we see at Las Vegas will not have been to High Point. It is sort of a moveable feast now…We will have what is right for each show."