Some domestic producers are turning away new accounts to lower lead times, order backlogs
GALAX, Va. — Retailers wanting product from domestic case goods manufacturers may be finding a cooler than expected reception, particularly if they aren't current customers of those resources.
Due to a host of factors – including limited capacity, a tight supply chain and a lack of available workers – some producers are have turning away business – for now.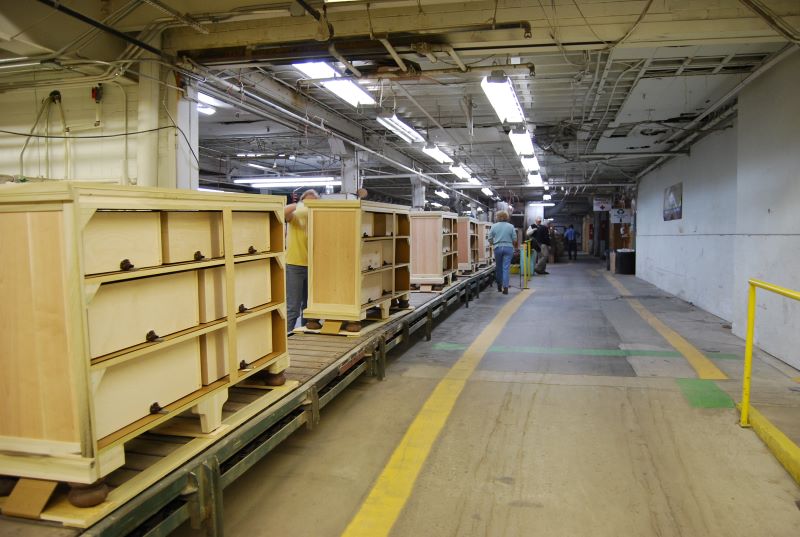 That includes Vaughan-Bassett Furniture Company, which announced it will not be opening any new accounts between now and the October market. In a letter it sent to retailers obtained by Home News Now, the company said that with the recent Covid-related shutdowns in Vietnam and Malaysia, there may be a shortage of bedrooms this fall in the U.S.
Vaughan-Bassett estimates those two countries produce some 65% of the bedrooms for the U.S. market. Due to shutdowns that began in late May in Malaysia and late July in Vietnam, there could be some major shipping delays, a challenge given anticipated ongoing consumer demand.
But domestic producers, who typically can respond and ship more quickly as they are closer to the market, may also fall short, at least temporarily.
To ensure it continues to service its current 1,800 dealers, Vaughan-Bassett said it does not want to open up any new accounts over the next two months or so, noting that it will reevaluate its new account moratorium after the October market.
The company has moved workers from its shuttered particleboard factory in Galax, Va. to its nearby case goods plant and hired dozens of new workers to increase production. However, its backlog has risen from about $5 million to $7.5 million this summer alone, representing about 3.5 weeks of shipments.
"While we continue to deliver quickly, our backlog is the highest that we've had in our company's history," said the Aug. 2 letter, signed by Doug Bassett, president; Wyatt Bassett, CEO and John D. Bassett III, chairman. "Having our factories here in the United States means we have a shorter supply chain than our Asian competition, and that fact has helped. But we can only grow as quickly as our suppliers can – even though almost all of our suppliers are in the U.S., they face many of the staffing and component shortage challenges that we have all had to overcome this year."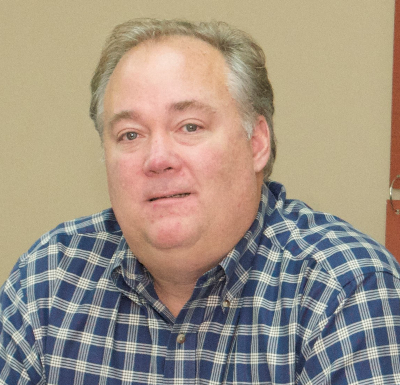 The executives added that in September, the company will begin to add more workers and capacity to meet dealer demand for more bedroom production.
"We hope and anticipate that as enhanced unemployment benefits from the federal and state governments expire in early September, we will find more people who are ready to come back to work in a factory setting," they added.
"If we are able to do that, we will be able to increase capacity," Doug Bassett," told Home News Now. "If that happens, and that is a big if, we will have the ability to take on some new customers. We are taking a wait and see approach at this point."
Bassett added that the letter was a way to let its existing dealer base know that it wants to make sure to take care of their needs first as demand for case goods continues.
"We have wanted to prioritize the dealers that have been filling up our dance card the past decade," he said. "We wanted to show some loyalty and support to them in exchange for all the loyalty and support they have given us over the years."
Vaughan-Bassett is not the only case goods producer limiting the amount of new business it takes on.
Roy Miller, co-owner of bedroom and dining room manufacturer Country View Woodworking, said that the company has had to turn away some business due to limited capacity – and challenges finding additional workers for its 65,000-square-foot plant in Millersburg, Ohio. The company has hired about 14 workers since the start of the year, bringing the total to about 55 workers. Bringing on another dozen or so, he said, would help open the door to some new business.
"We are definitely getting their attention," he said of interest in recent months from larger Top 100 accounts. "What holds me back is the lack of labor. The labor pool is just depleted."
He added that it also has been a challenge to get certain components, which he said is creating some challenges getting finished goods shipped.
The company currently ships its bedroom and dining room line in about 10-12 weeks from time of order, which compares to the more typical less than eight-week shipping times that Miller said he prefers. By comparison, the company's express-ship dining program currently has goods out the door in two to four weeks.
While it's a good problem to have, business has also been extremely strong, another factor in the higher than normal lead times. Miller said even if he doesn't get one more order this year, his business will be up 54% compared to the same time in 2019.
"Demand started to get really strong starting Labor Day weekend in 2020 and from there it has been an uptick ever since," he said.
Demand has also been strong at case goods manufacturer Gat Creek. With lead times now up to about 18 weeks, the Berkeley, West. Va.-based company also has had to turn away business in both its contract and residential business.
"In terms of our branded business, we have turned away a lot of big projects and some jobs we normally would have bid on," said CEO Gat Caperton. "We have been selective in terms of whom we pursue."
"We have chosen our retailers selectively," he added. "It is sort of by invitation only. We are not pursuing anyone, but we are happy to work with retailers that are interested in us and where it is a good fit for both parties."
The company is working on a major expansion that will add both workers and capacity to its West Virginia plant that is expected to open early next year. But until then, it isn't actively pursuing new accounts at least until sometime next year, Caperton said, noting that throughout the summer, incoming order rates have remained strong, equaling its scheduled rate of production.
As strong as business has been, he noted that lead times have been longer than normal. This is another big reason the company doesn't want to take on any more business than it can handle.
"Unless business gets really bad, our lead time won't go down until the expansion is completed next year," he said of the strong business climate, adding, "This is all new to us. When we look at it, it feels like a problem, but I would say it is much better than normal problems we deal with. It is counter to our DNA to tell people to wait 18 weeks – when your lead times are that long, it is more important than ever to deliver on time."
Kevin Kauffman, founder, owner and president of case goods manufacturer Simply Amish, said that the company is taking on a few new customers even though lead times are from 16-18 weeks and backlogs are at roughly 16 weeks.
"In the mid-90s, we were so busy that we were turning people down left and right," he said. "After that was over, I decided I would never do that again. We would figure out a way to take care of our customers…As long as we are within reasonable lead times with our competitors, we can take on a few new customers."
"But we are not taking on a lot," he added. "If someone is just looking for a short-term fix, I am not interested in that."
While its price points are higher than much of the product coming in from Asia, he said, some of the gap has narrowed due to container pricing. He also sees demand for higher quality goods, including solid wood furniture in quality finishes, remaining high as people seek out better furniture for their homes.
"I think Vaughan-Bassett will see a lot more demand in their price point than we will," he said of that company's largely mid-range price points. "But we are still seeing a ton of demand just because people are willing to spend more money for nicer product…We have been offering that for many years, but I think it (the demand) is stronger now."
Case goods manufacturer Legends Furniture produces a domestic line of home entertainment, office and accent furniture in its Tolleson, Ariz. plant. It too has experienced recent surges in demand and has expanded facilities and hired more workers to bolster capacity. Demand remains strong both for its domestic and imported wood line.
Tim Donk, director of marketing and business development, said the company had a moratorium on new accounts for 8-10 months starting in the spring of 2020.
"At the time, there was too much business," he said. "People who were ordering $5,000 to $10,000 (of product) were ordering a lot more. We had an influx of orders that had us swamped. We went from a two-week lead time to 16-18 weeks. We decided, why would we open up another customer if we can't take care of the ones we have?"
He said the situation eased two to three months ago as it brought in more workers and raised its starting wage.
"We were able to bring in more people, and we worked a significant amount of overtime," he added, noting that as business stabilized, it also was able to reduce its lead times to about six weeks.
Today the company is accepting new business, Donk said, noting it has been able to do so because of its enhanced domestic capacity.
"We are looking at new customers that currently aren't buying domestic," he said.
Others are hopeful that as demand continues, they too will be able to accept new accounts sooner than later, including Vaughan-Bassett.
"It is going to be an historic fall selling season," Bassett said. "I don't think it is going to be like anything we have seen before."