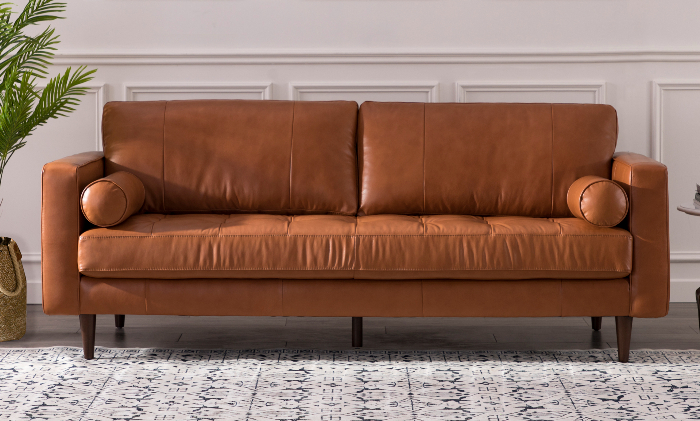 ORLANDO, Fla. – Nice Link Home Furnishings highlighted its expanded U.S. quick ship program in a release this week, and noted how the company's investments in technology and operations have helped it double year-over-year sales and helped retailers with their bricks-and-clicks strategy.
Launched in 2019, the quick ship program out of Nice Link's Tupelo, Miss., warehouse has maintained a consistent flow of product from its China factory, the company said. The program started with about a dozen top-selling upholstery frames and has since grown to 60. Items ship in 24-48 hours from when the order is received.
"We have ample inventory to support our brick-and-mortar retail partners who have always been a top priority for us, and we do all we can to service their needs for both their physical sales floor and the infinite one that's on their websites," Nice Link President Jay Carlson, said in the release.
"Since our program was established and fully operational prior to the pandemic, we've had a strong advantage over others scrambling in response to the sudden surge in demand and shipping challenges."
The expanded assortment includes stationary leather sofas, sectionals, loveseats and chairs in a variety of top-performing styles from the classic Chesterfield adorned with button-tufting and nailheads to the popular mid-century modern and contemporary looks with clean lines and simpler finish details.
Quick Ship is prominently featured on the company website as a main menu item, and the current assortment is viewable with images and basic product information such as dimensions and cover options.
Over the past 18 months, Nice Link has invested in technology, operations and customer support to expand its warehouse program and improve its overall efficiencies and service, and Carlson said those investments are paying off with growth for the company and its customers.
Carlson declined to disclose sales figures, noting Nice Link is privately held. "However, anyone who took on the risks and gamble to bring in inventory will sell it as everyone is clamoring for anything they can get," he told Home News Now.
"Our warehouses are turning goods immediately as soon as they come in. With brick and mortar retail now on the program and an ever growing e-comm biz, I assure you our sales are more than doubling every year."