HIGH POINT — Home News Now, an online news resource covering the home furnishings industry, has named Thomas Russell editor-in-chief, the company announced this week.
Russell, who has covered the home furnishings industry for about 25 years, is filling a role previously held by founding editor Clint Engel. Engel was named executive editor and will continue contributing to and assisting in management of the website and twice-a-week newsletter.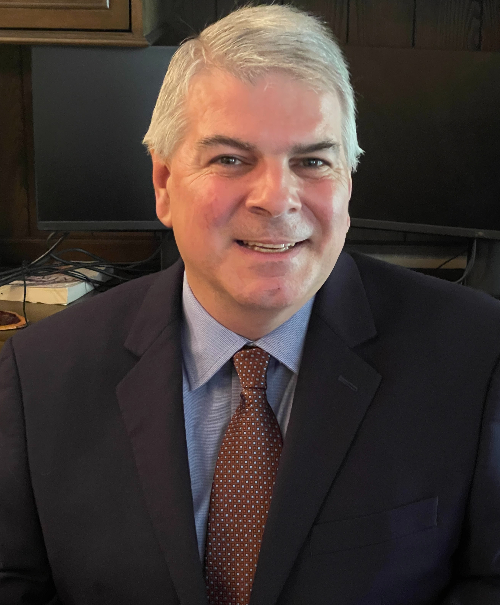 Russell comes to HNN from Furniture Today, where he worked since August 2003. He began his career there as associate editor, covering metal beds, occasional furniture and later the home office and home entertainment categories before being assigned to cover case goods in 2008.
He has done this job full time since then, covering both imports and the domestic side of the case goods industry. Since he first joined the paper, he also has traveled extensively around the world to trade shows in Asia, Europe and the Middle East. He also has traveled to China, Indonesia, Malaysia and Vietnam and to Poland, Mexico, Canada and Brazil, covering manufacturers of case goods upholstery and bedding in those and other parts of the globe, including the Philippines.
Most recently Russell served as senior editor, case goods and global sourcing, a role he had held since February 2017. For a brief period, he also served as managing editor of Kids Today, covering the youth furniture segment and other baby and youth products.
"Tom brings clear and concise reporting skills, and with his deep experience and network of excellent sources on both the supply and retail sides of the industry, he's already proving to be an invaluable asset, fueling our coverage of the home furnishings industry," said HNN's Engel. (While Russell doesn't officially start until next month, you can read some of his early contributions here.)
"Tom is the perfect addition to this team. He is universally respected in our industry and his insights on manufacturing and retail trends will build upon HNN's position as the must-read publication in home furnishings," said founding Publisher Rick Harrison. "From the beginning, we have chosen content value over volume by hiring the best writers in this category and giving them the latitude to write about the things that matter. I'm truly looking forward to the compelling reading that Tom and Clint will deliver."
Before joining Furniture Today, Russell was the editor of business-to-business publication Triad Business News, a role he held since April 1999. In this position, he helped cover the High Point Market and other aspects of the home furnishings industry, continuing a task he began as business editor for the High Point Enterprise, where he worked from September 1994 to October 1996.
Russell began his career as a journalist with the Suffolk (Va.) News-Herald in June 1990 and later worked for other publications including The Press of Atlantic City and the Denbigh (Newport News, Va.) Gazette.
In his new position, Russell will manage the day-to-day editorial functions of Home News Now, including writing and editing copy for the website and newsletter and working with Engel and freelance staff on news story and feature article ideas and development.
"I want to thank Rick and Clint for this wonderful opportunity," Russell said. "In a relatively short time, Home News Now has become an industry news resource that is both known and respected for its in-depth reporting of industry-wide issues. I am very pleased to be able to join such a terrific team of industry colleagues, including those I have known and worked with for many years.
"I also look forward to supporting the publication as it continues to provide insightful reporting on the issues, the companies and the people that make this such a great industry to be part of and to cover as a business journalist."
Russell can be reached tom@homenewsnow.com