Three new "Slumbersphere Smartpillows" offer high-margin, add-on sales for both e-commerce & brick & mortar retailers
TOTOWA, N.J. – The SlumberShield division of sleep products provider, Precision Textiles – a leading supplier of coated fabrics, non-wovens and laminations for the bedding, automotive, healthcare and home furnishings industries – has added the Cirrus, Nimbus and Stratus bed pillows to its SlumberSphere SmartPillow line. Targeting furniture stores and specialty sleep shops, the expanded product line was designed to meet both e-commerce and brick-and-mortar retail demand for high-margin products that offer add-on sales, while offering consumers a wider variety of comfort and sleep preferences.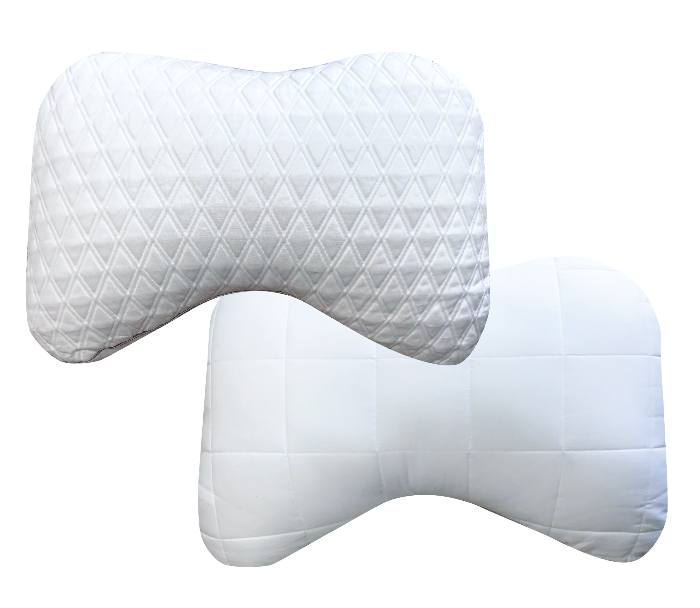 "Accessory sales continue to be an important category for retailers – especiallynow that more transactions are moving online," said Bill Bottine, managing director of Precision Textiles' SlumberShield division. "Our retail partners look to us for high-margin add-on products like pillows, mattress protectors and encasements that that can help boost ticket sizes both in-store and online. Our SlumberSphere SmartPillow line has performed very well at retail because not only are they competitively priced, but they can also be drop-shipped to consumers who order them online through our retailer partner websites."
All three new pillows complement the company's existing SlumberShield family of products, which now include 11 options. Each of the new models include SlumberShield's ICE technology, which creates a cool-to-the-touch fabric by weaving cooling fibers into a Tencel jacquard fabric. The result is a pillow cover engineered to improve the quality of sleep by keeping a person cool and comfortable all night long. The ICE technology adds to the SlumberSphere SmartPillow line of features which also include thermoregulation technologies, spine support, moisture wicking and breathable materials.
The Cirrus pillow features Loft-X, technology, which combines the support of memory foam with the resilience of latex. The Nimbus pillow is filled with gel-infused memory foam that works with the fabric's ICE technology to wick moisture and transfer heat away from the body, thus keeping a person cool. The Stratus is a two-sided, side-sleeper pillow made with ICE fabric to wick away moisture, thus keeping a person cool and comfortable all night long.
All three pillows are designed with a neck and shoulder cutout section that keeps the head, neck and spine perfectly aligned, thus helping to maintain healthy circulation and reducing snoring and stress. The suggested retail prices for the Cirrus and Nimbus pillows are $99.95. The suggested price for the Stratus is $69.95.
Founded in 1987, Totowa, New Jersey-based Precision Textiles is a global supplier of coated fabrics, nonwovens and laminates for companies in the mattress, home furnishings, automotive and health care industries, as well as military apparel. With a specialized emphasis on flame retardant compliant materials designed for use in mattresses and sleep products, the company manufactures its family of products at its 250,000-square-foot headquarters that includes a state-of-the-art laboratory, factory and warehouse. The company also holds four additional warehouses strategically located in the U.S., as well as a warehouse in Asia. For more information, visit www.PrecisionTextiles-USA.com.