Fiscal Q1 conference call highlights efforts to expand retail, North American manufacturing and distribution base
MONROE, Mich. — If anything, La-Z-Boy's latest conference call highlighting its Q1 results shows the company is continuing its aggressive growth strategies, particularly on the retail side of its business.
During the call, President and CEO Melinda Whittington noted the company's closing of the acquisition of five La-Z-Boy Furniture Gallery stores in the Denver market and the opening of two new retail locations for Joybird in San Francisco and Austin.
To many in the industry, such developments might seemed ill-timed, given some of the uncertainties about the economy and consumer spending moving forward. Slow moving goods certainly have been an issue for many retailers of late, especially those still trying to clear through still-high inventory levels.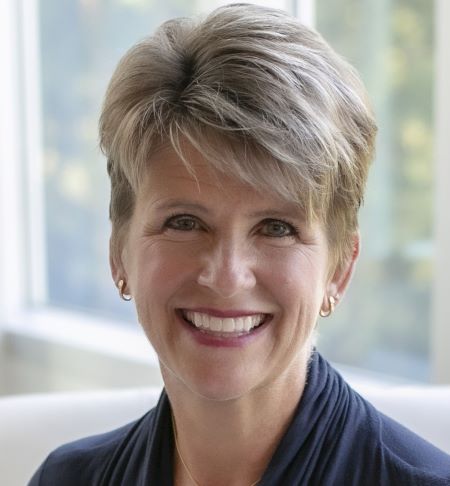 Indeed, Whittington noted that "the pace of store traffic has slowed for our industry broadly, likely a reflection of both a return to historical seasonality and lower consumer sentiment due to macroeconomic and geopolitical concerns and uncertainty," she said during the call, noting that La-Z-Boy's written same-store sales for company owned stores fell 15% for the fiscal first quarter while same-store sales for the entire network fell 14%.
In fact, the company anticipates lower written business during the second quarter for both its direct-to-consumer business and among its wholesale customers as they "manage fluctuating consumer demand and adjust their inventories accordingly," said Bob Lucian, chief financial officer, noting that a number of customers on the wholesale side in particular have temporarily delayed receiving product due to warehouse constraints. "This will continue to impact delivered sales on our wholesale segment in Q2."
Yet La-Z-Boy does not appear to be slowing its own retail growth trajectory, part of its Century Vision strategy announced last fall. If anything the company's performance in this sector is still running strong compared to pre-pandemic levels.
For example, Whittington noted that written same-store sales for company-owned stores and the entire network still were 12% and 9% higher than the pre-pandemic fiscal 2020 first quarter. Joybird also wrote 12% more business this quarter than the same period last year, while its sales had doubled compared to the fiscal 2020 first quarter.
"We see a lot of power in both our brands, both the La-Z-Boy brand and the Joybird brand that are both still writing ahead of pre-pandemic levels," Whittington said, noting that Joybird has the benefit of being a younger brand that is still earlier in its growth trajectory.
Noting that she had just spent the previous week in a number of its Joybird locations, she described there being a vibe and an energy to the brand "that is really resonating with consumers, both in-store and online and we're marketing behind that."
If anything, the company's ability to invest in new stores and marketing efforts is due largely to a strong cash position estimated at $241 million, also with no debt. During the second quarter alone, the company said it made $21 million in capital investments related to retail store upgrades and new stores, along with upgrades to its North American manufacturing and distribution facilities — including a new Joybird plant in Tijuana, Mexico — which are expected to service its growing presence on the west coast.
And to further support its growing retail network, Whittington noted, that the company is working to build its in-stock position so that "when customers don't want to choose to customize and want something now, they have the breadth of the portfolio that they had pre-pandemic."
"We are building on our agility to manage the near term, leveraging our 95-year-old foundation and investing for long-term success through our Century Vision strategy," Whittington said. "Our strong financial position will enable us to make prudent investments to capitalize on the appeal of our brands and to strengthen our supply chain and broader capabilities to support growth objectives. History tells us that consumers turn to strong and well-loved brands during challenging times and through the moves we're making, we intend to deliver long-term market share gains."