PLANTATION, Fla. — Online boxed bed retailer and manufacturer GhostBed, said the small showroom attached to its headquarters here is proving to be an important research and consumer testing lab for the company and its growing dealer base.
The 2,000-square-foot retail space is not new, but as GhostBed continues to expand its dealer network, the recently developed "concept lab" role of the showroom is providing valuable product information benefiting the company, its retail partners and the end consumer as well.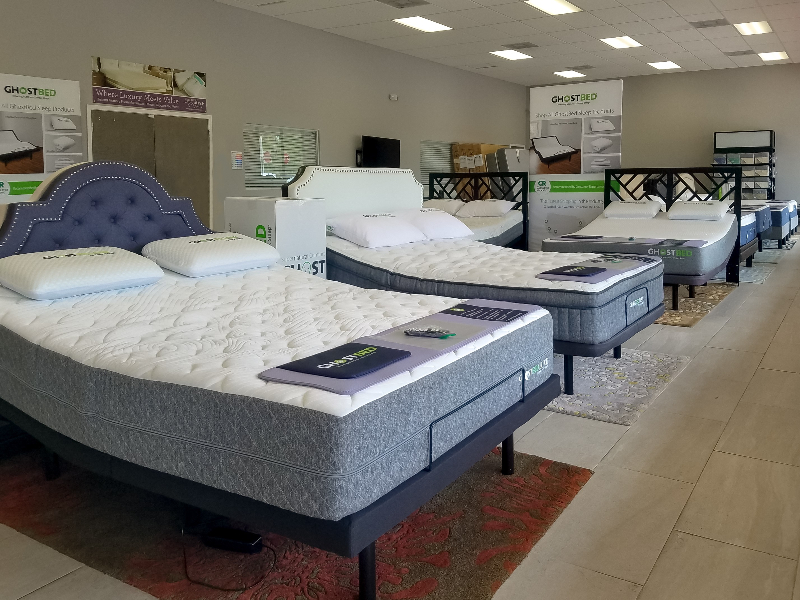 GhostBed invites retail customers as well as industry professionals into its showroom to test new products and gain feedback on its existing products and on new product developments. It then uses the information gathered from the visits to gauge retail customers' reaction to new product concepts, to gain insights from trained mattress experts, and to constantly tweak products already in the field, it said.
"This deepened our relationships with both consumers and retailers because we've learned firsthand the positives and negatives of each product and can then make the necessary changes," said Alan Hirschhorn, executive vice president of sales and marketing for GhostBed. He called it a huge advantage to its dealers and end consumers "because the product they receive has already been proven."
The showroom features beds branded under the labels of both GhostBed and parent company Nature's Sleep. They include GhostBed's direct-to-consumer line and from its wholesale collection, the five-model program targeted specifically at brick-and-mortar retailers, which the company debuted at the April Las Vegas Market.
Dealers, GhostBed sales representatives, and the company's customer-service team use the showroom to learn about the company's product lines and discuss potential point-of-purchase strategies, the company said. In addition, some consumers who regularly come in to sample products make recommendations that are often incorporated into the company's product research and development.
"The showroom's new roles also reinforce our commitment to providing our retail partners with all the tools and information they need to help sell our products and improve their overall business," Hirschhorn said. "Both our direct-to-consumer customer service agents and our sales reps, use what they have personally experienced to better service customers."
The showroom, which has been open for over five years to consumers, has now become a major part of GhostBed's retail-centric culture, it said, enabling the company to test concepts not only for products but for point-of-purchase displays and selling strategies, it can then share with dealers.