Over the past couple of weeks, I've spoken to retailers and manufacturers in the casual industry about the state of business. And with few exceptions, everyone seems to be in the same boat—and it's stuck in the ocean.
Shipping delays have left retailers in the lurch as product sits on boats for weeks on end. And with delays on everything from components to fabric, even when shipments do come in, sometimes they're incomplete.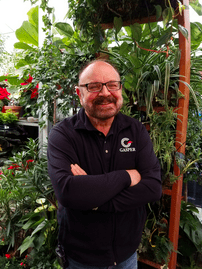 "I have companies that send me cantilever umbrellas with no bases because they're back-ordered," said Eli Hymer of Gasper Home and Garden. "They're useless to me, but I've paid for them."
And missing products have halted big-money projects for some retailers, too.
"We build outdoor kitchens, and we have 13 pending outdoor kitchens because we can't get the products for the kitchens—a barbecue lead time is 10-15 weeks," said Doug Sanicola of Outdoor Elegance. "The biggest problem is all these people who'd like to have something for the summer—unless we happen to have it in stock, forget about it."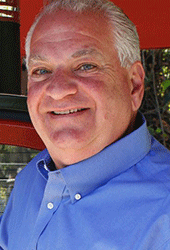 Making customers understand that many products are either not available or seriously delayed has been a big challenge for retailers. While some understand because they've experienced shortages and delays on other products, others—particularly those desperate for furniture for entertaining now that they're vaccinated—require more work.
"Don't get me wrong—it's been a record-breaking year, but I spend most of the time trying to keep the sales," said Hymer. "But if they cancel, it's foolish because the supply chain is so behind they're going to have to wait much longer."
With shipping delays and astronomical increases in container freight, manufacturers are forced to pass on price increases to their dealers, who then have to adjust their pricing. And communicating that fact to customers, and making them understand prices can change more than once, has been tough.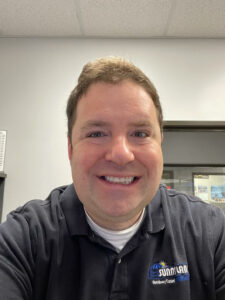 "On our incoming stock, we really don't know when it's coming," said Brad Schweig of Sunnyland Outdoor Living. "We've been trying to take deposits on things and you're locking it in at today's price."
And for those who live in areas with a hard stop on their season, product that arrives after the summer can cause more issues.
"I'm worried about having to store stuff for the winter because people aren't going to take delivery," said Hymer.
While retailers were pleasantly surprised by the booming demand for home furnishings last year after the scary first couple of months of the COVID-19 pandemic, the lasting impact the pandemic has left on the supply chain is causing plenty of frustration and worry that next year will be just as bad.
"On the bottom of our invoices, it used to say 6-8 weeks for special orders," said Schweig. "And then in the fall we had to change it to 10-12 weeks, and then we had to change it to 12-20. I never thought I'd have to do this, but we have to put 3-6 months for special orders. And surely I'll never have to quote anything crazier than that, until this week when we had to change our language to 6-8 months. Every time you think it can't get any worse, it does."