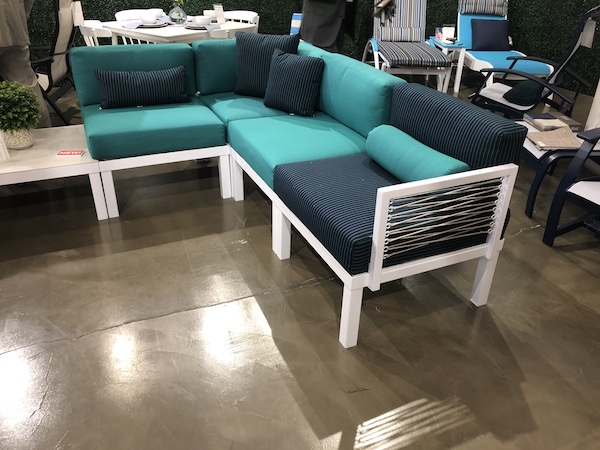 At this week's High Point Market, things felt oddly almost normal. While the show wasn't as robust as pre-COVID markets, a significant increase in attendance could be seen throughout showrooms.
And while generally buyers come to these markets to see what's new, the question on everyone's lips this week was "What can I get now?"
There's no doubt COVID factory shutdowns, shipping disruptions and supply shortages have created bottlenecks of epic proportions for most furniture manufacturers and suppliers. At the same time, demand for their products has skyrocketed, creating product shipping times that range from at least eight weeks to well over 20.
"It has been busy—we had triple-digit gains over May of last year," said Henry Vanderminden, president, Telescope Casual. "We've been producing more and more, but it's still not enough."
While their product isn't stuck on ships coming from Asia, some domestic manufacturers have run into issues sourcing components and materials like foam, which has been in shorter supply after winter weather in Texas halted production at petrochemical plants.
"Component parts come from China and woven comes from the Philippines, but we can't get booking on ships," said Perry Solomon, senior vice president of residential sales, Woodard.
And booking space on container ships is only part of the problem—the cost of shipping freight has nearly tripled with the increase in demand.
"Historically containers are around $3,400, but we're paying $11,000 right now out of Indonesia," said Charles Hessler, executive vice president, Barlow Tyrie. "We have two containers coming in two per week, but they're all already sold."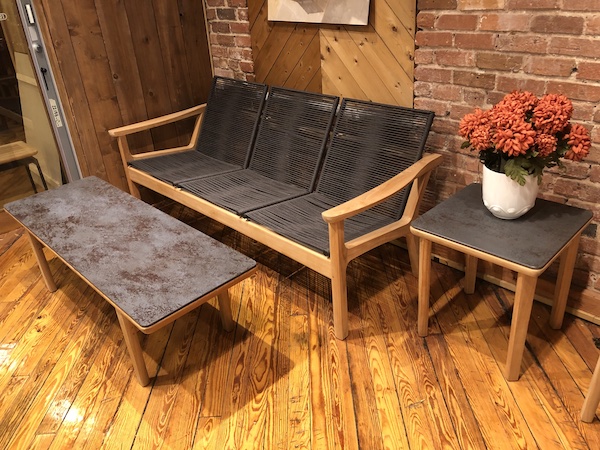 Hessler said Barlow Tyrie is up 300% from this time last year, and a lot of that is coming from early buys.
"We're getting early buys in earlier than we ever have," he said. "People who normally put in $25,000 worth are putting in $50,000 orders. Normally we only do four containers with early buy, and now we have four containers and haven't even seen our biggest dealers yet."
Woodard also adjusted its early-buy season to account for demand and shipping delays.
"We're facing our issues, but we've been encouraging dealers to do early buys," said Solomon. "We started taking early-buy orders in June and we're going to end in August. Usually we end in October."
But some companies have fared better than others. Those who took risks early on in the pandemic to ramp up or maintain production and build their inventory suddenly find themselves in a prime position.
Lane Venture, which debuted a bright new showroom in IHFC Main, reported better availability on its new lines thanks to domestic manufacturing investments.
"A big part of our success this year is three domestic-made product lines," said Robert Spilman, director of sales, Lane Venture. "We recently acquired an aluminum facility in Alabama, so to be able to say we have upholstery and now aluminum domestically made is huge."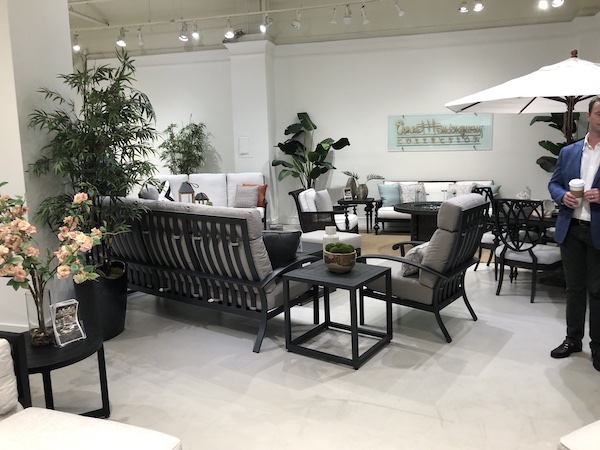 And Tim Daly, showroom manager at Janus et Cie, said the company has most of its line in stock.
"Business is off the hook right now," he said. "We keep incredible stock in California which sets us apart from the competition because we can get things. On most things, we can deliver now unless it has cushions, and it's 6-8 weeks on that."
But as supply chain disruptions and shipping delays continue, retailers have a choice to make—stock up now to avoid price increases and ensure inventory while taking the risk consumer demand might slow next year, or play it safe and possibly run out.
"Most people know there are price hikes coming, so people are loading up more," said Hessler. "It's a risk because if demand stays the same next year and I don't buy enough, I'm our of luck, but if it slows and I buy too much, I'll get burned."
This story first appeared on our sister site Casual News Now.