Booming business, especially in the mattress category, quells concerns over softening demand as the economy reopens
HIGH POINT — Going into Memorial Day weekend there were quite a few whispers about a retail slowdown and concerns that more travel, more eating out and more entertaining would mean fewer dollars flowing into the home.
Coming out of the weekend, though, these concerns appear suppressed, at least for now. Furniture retailers contacted for this story reported no end in sight to the consumer demand for furniture and mattresses, home categories that remarkably have weathered a series of price increases over the past year and ongoing delivery delays. Holiday weekend sales, if not record-breaking, came pretty close to the mark, slowed only by a gangbusters 2020 results, when many consumers first flocked back to stores that had reopened after a long pandemic lockdown.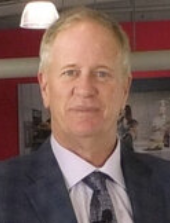 "Memorial Day was good, other than the fact that we were comparing to a huge record-breaker last year," said Robert VanHoose, CEO of Franklin Furnace, Ohio-based Big Sandy Superstore. Business for the holiday weekend was off about 5% from last year for the 28-store chain, but up more than 50% from 2019. "Last year was just crazy good," he said.
Bedding, VanHoose added was the best performing category, even showing an increase over 2020.
Others interviewed by Home News Now even managed to top last year's results. Indianapolis-based Kittle's saw "strong increases over last year and 2019," said CEO Eric Easter. Sunday sales were off because it was race day in the market, but Kittle's, which promoted 20% off and four-year interest-free financing, more than made up for it over the rest of the extended holiday weekend.
"Mattress sales were very strong," Easter said. "Motion was through the roof as was leather. Bedroom and outdoor were also strong."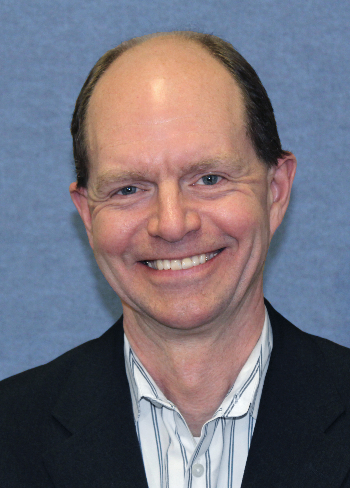 The stories were similar everywhere we checked. Bedding was the hot category. In-stock positions were promoted heavily. And consumers raced in to buy.
Jackson, Miss.-based Miskelly Furniture was anticipating a strong weekend but tempered its expectations since it was up against a pretty tough comparison.
"We've been doing a lot of our comps based off both 2019 and 2020 just because of how weird '20 was," said Caleb Miskelly, director of stores. Compared to 2019, sales during this three-day holiday period (Friday, Saturday and Monday) were up 42%. But since Miskelly was open the full holiday period last year, the year-over-year comparison is finally more apples to apples: Sales were up a whopping 44% over 2020.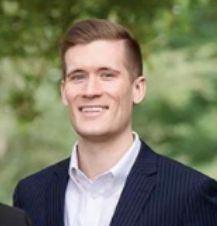 "It was absolutely amazing," Miskelly said. "We had broken our biggest month ever in March and then broke it again in May." What's more, the holiday business is more drawn out than it used to be; Miskelly said business was strong for the full week leading into the holiday. Its main offer: savings of up to $500 and 60-months interest-free financing.
"The highlight for us over the weekend was bedding," he said. "We had our biggest bedding month as well, and luxury bedding sales were even more impressive."
At Mulberry, Fla.-based Badcock Home Furniture & more, the main offer was savings of up to 50% storewide, and "We were up about 6.5% over last year, said CEO Rob Burnette. "Still lots of cash on the street, and still hard to find employees." (That last point was something Kittle's actually choose to address during the holiday weekend, sharing banner space dedicated to the Memorial Day offer with an equally big banner noting it was "Now hiring" at all stores and in the warehouse. Viewers could click to apply.)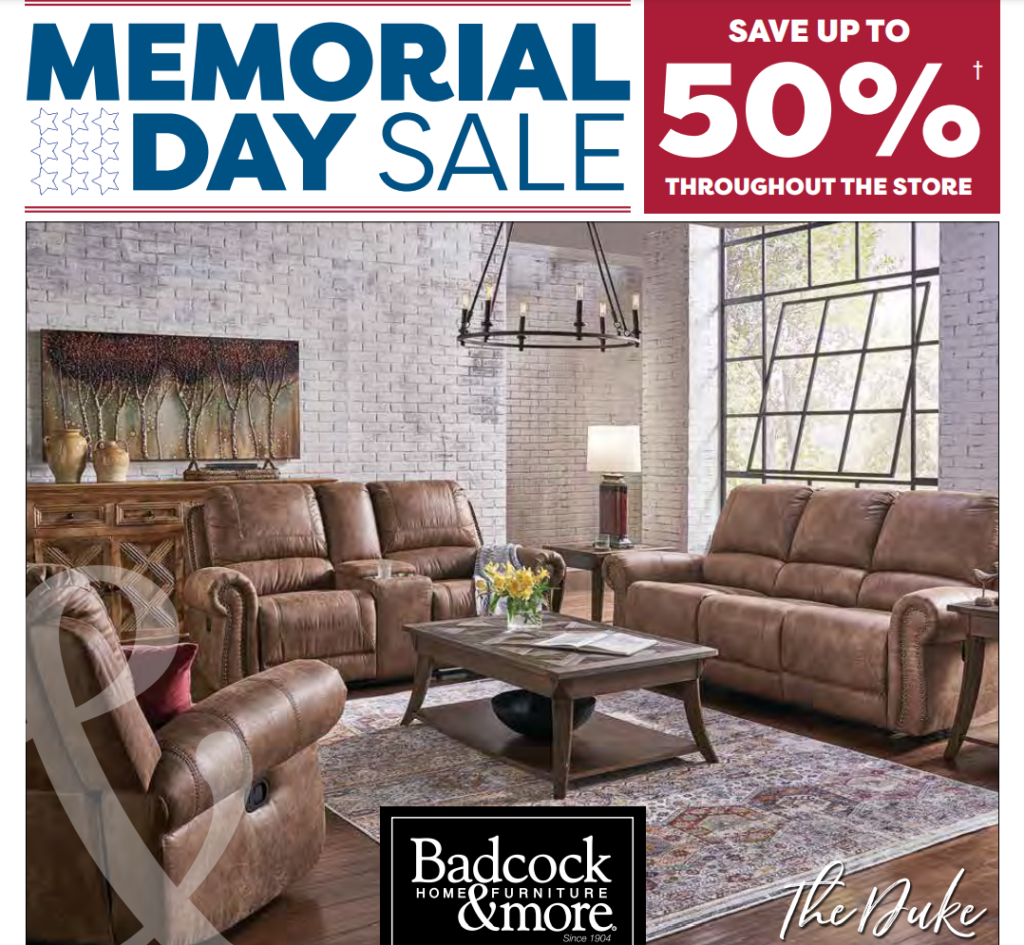 Brian Woods, CEO of San Diego-based Jerome's declined to offer any sales percentages, but the Southern California retailer's holiday business topped last year's sales, too, he said. Jerome's is an everyday-low-price retailer so there are no percentage-off sales to speak of. That said, the retailer has found ways over the past year to create more of a sense of urgency and excitement by tweaking its creative a bit — highlighting things such as its financing offer and free delivery. For Memorial Day, it promoted a new 10,000 shopping spree giveaway.
"To be perfectly candid, we don't know exactly what worked — whether it was the demand in the marketplace or just a build over the past many months of just being out there with awareness and different creative, but we had a phenomenal weekend," Woods said.
The across-the-board strong results beg two follow-up questions: How were retailers able to fulfill this demand given the industry's severe supply shortages? And how long will the good times last now that consumers are looking to do more than just spend time refreshing their homes?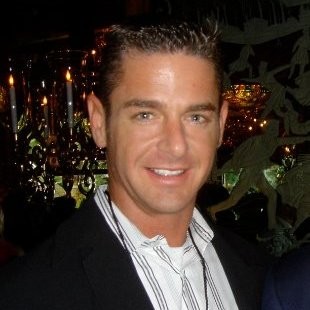 Retailers overwhelmingly say supply issues persist and have actually gotten worse. They may be in a better inventory position than they were this past fall or winter, but it's not necessarily in all the products they want and need most. Also, "We're getting more inventory only because the suppliers are starting to catch up on orders from six months ago, Jerome's Woods added. "But on new business written in the last six months, they're even further out, so it really has not improved.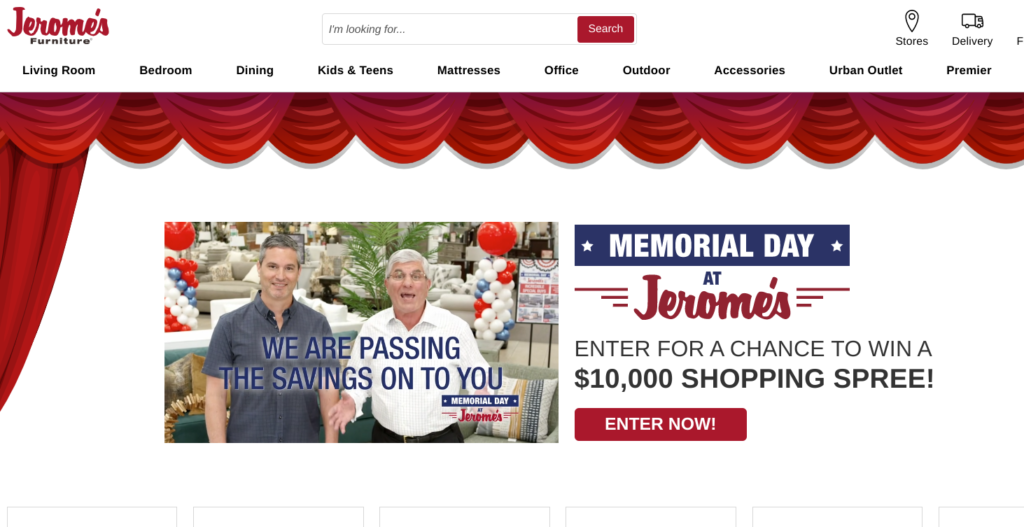 To compensate, retailers like Jerome's, Miskelly and others have become more strategic in directing customers to the things that are in stock or will be very soon. This was evident in all the 'in-stock" messaging across their digital advertising platforms this past holiday, but it goes beyond that.
"Our salespeople have adapted so well," Miskelly said. "What they've done with a lot of customers is say: 'You can either come in and pick out exactly what you want, and if you're willing to wait, I'm more than happy to take you down that route. But if not, let me take you to our Wondersign, show you what we have in stock and we can go on the journey that way if you're really needing something immediately.'"
And while the strategy is working, longer-term it's likely going to cause some merchandising challenges as retailers try to figure out whether that sofa is a bestseller because it's hot or just because it was in stock, he added.
As for how long the good times will last, retailers appear fairly united in their optimism.
Kittle's Easter said traffic and demand, while still elevated, showed the beginnings of softness in May and he's heard similar reports from other retailers. But he added, "We believe it to be a temporary dip as the weather turns and people feel more freedom to be out and about having been vaccinated."
If consumer demand is slowing down," Jerome's just isn't seeing any signs of it yet, Woods said. Likewise, Miskelly said he realizes furniture is competing with more sectors now that the economy has opened up, but housing in its markets is booming, and that's going to drive business likely through the rest of this year.
And the fact that Miskelly sold a lot of luxury bedding over the weekend tells him consumers are continuing to upgrade and essentially moving from one room to the next to refresh their homes. They're not done yet.
"It seems like people buying furniture are now coming back quicker to buy other rooms," he said.
Big Sandy's VanHoose is a little more skeptical. "Travel has become a real valid competitor," he said. "I think demand will shift, and some of the dollars will go to (that sector).
"The consumer is getting frustrated with the lack of inventory. If you've got to wait several months to get your product, you might as well go on vacation. It's just easier to spend your money somewhere else."
Still,VanHoose isn't exactly expecting the worst. He said he will be "tickled to death if we can come close to hitting last year's numbers (Big Sandy was up about 45% over 2019 despite a roughly six-week shutdown in 2020.)
"There is still a labor shortage at the factories. There are parts shortages. Freight on containers is still ridiculous. The price increases have been real.
"But so far the consumer hasn't pushed back on the pricing, just on the delivery times." As long as the economy is flooded with cash, price increase won't be a big problem for the industry even as Big Sandy struggles to fill promotional slots it was used to carrying — $399 sofas and $799 sectionals. "They just don't exist," VanHoose said.
"Right now it's getting to the point where it's onerous," he said. "With all this free money from the government, (the consumer is) not near as picky. But when the free money runs out and they have to spend their money, they're going to be a little more discriminating."