The company was one of 40 businesses featured in Retail Week's new discovery report, which highlights tech start-ups accelerating retail innovation.
TEL AVIV, ISRAEL — Renovai, a provider of automated AI-based product selection and interior design technology for the home furnishings industry, has been recognized in Retail Week's new discovery report, "Global Start-Ups Powering Retail Innovation."
The company's work with UK retailer Made.com was highlighted in the report, as Made.com has been piloting Renovai's "Complete the Look" (CTL) tool, and found customers using it stayed on their site for twice as long as the average visitor.
The report also says that other retailers who have used Renovai's solutions generated more than a 25% revenue increase and a 12% conversion rate uplift.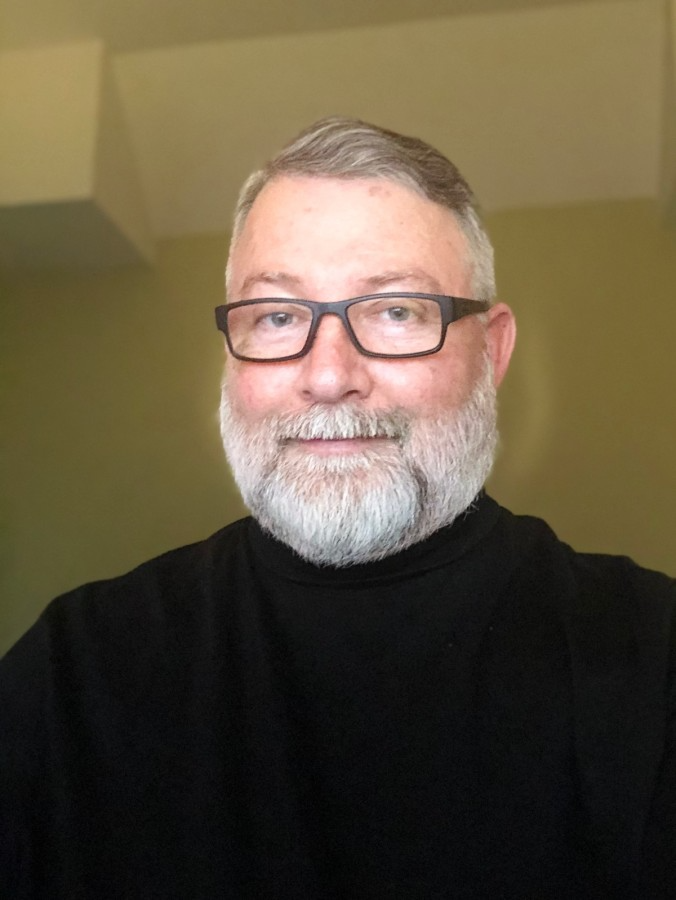 While the start-up formed two years ago and only started doing business one year ago, John Thompson, Renovai's senior director of enterprise business for North America, says this is an important honor because there were only 40 companies recognized in the entire report.
"The fact that we've gathered up some big names in a short amount of time is something we're proud of," Thompson says. "And interestingly enough, there are three of our customers who were also highlighted in the report—Made.com, Mobly, and Temple & Webster."
Working with technology in the home furnishings industry since 2005, Thompson was brought on at Renovai a month ago to head their U.S. office in Charlotte, N.C., with their main office being in Tel Aviv, Israel.
While Thompson is new to the company, since coming on board with Renovai he says they've already implemented some new changes.
"Before, we were limited to being used as an additional shopping tool that allows someone who's on a retailer's website to get input from our software that will help them make product choices that are relevant."
Thompson explains that often when someone searches for something on a website, the options they're given are curated by a real person. But with Renovai, the process is completely automated.
"We use our software to make those determinations for someone with AI," he says. "And with AI, selections that are relevant for a particular shopper may come up that no human had ever thought of before. We always knew that this would be a big benefit, but we didn't have numbers for ROI."
And they do now. Renovai's customers have come back with impressive results—including as much as a 50% increase in revenue on a particular shopping session.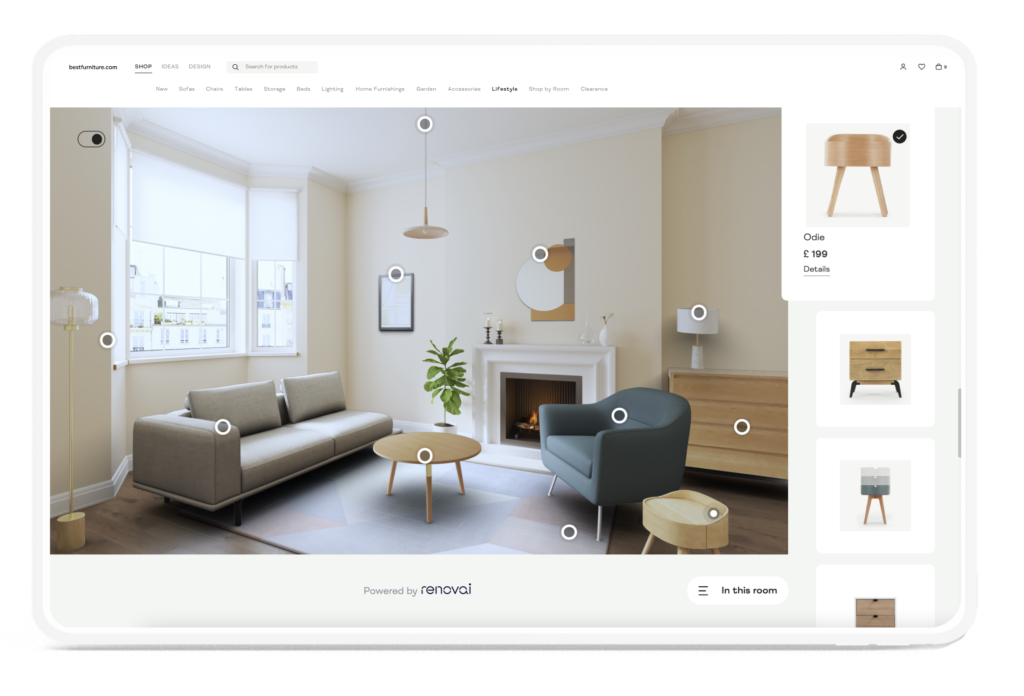 Thompson also notes that for many of their customers, time spent on-site has doubled, total revenue increased 30%, and cross and up-selling are made easier by presenting multiple Items within a contextual personalized setting.
The start-up uses a correlated deep tagging mechanism—which is proprietary and developed in-house. And while Thompson says their still working on the pricing for the tool, the company doesn't charge set up fees for customers and "will charge an affordable, ongoing monthly SAAS fee."
And now that Renovai knows how well the tool works for retailers online, they're working on bringing it to retail sales associates to help them do their jobs better.
"Going on intuition, these same tools, or at least many of them, could be used inside a store by a salesperson, especially if they're not trained in interior design," Thompson says. "The tech can be used to help them do their job better, offer more relevant suggestions, and more."
Thompson compares Renovai's technology to a room planning technology company he used to work for back when he started out in the industry. He says at first the tool was meant to be online only, but then salespeople started using it in-store to help make more sales, and that's how he feels Renovai's technology will develop going forward.
"I can see the success stories racking up for the retailers who have salespeople who don't have a ton of training," Thompson says. "I'm looking forward to that and to making a difference. And not just in the business—because that's certainly important—but also in the lives of the people that were working for that business. It's for the good of the people as much as it is for the good of the business. That gives what we're doing meaning."