The space will feature an edited assortment of design-driven, lifestyle focused pieces
MARTINSVILLE, Va. — Hooker Furniture will open a second showroom during the June 5-9 High Point Market in an effort to broaden its audience of market attendees,
The pop-up showroom will be in "a specially curated spot in InterHall," the company said, where it expects to draw interior designers and boutique retail buyers who may not regularly visit its 90,000-square-foot showroom, at C-1058 in the International Home Furnishings Center (IHFC).
Located at IH301 on the first floor of the IHFC, the pop-up marks the first time Hooker has exhibited outside of its flagship showroom. It will display an assortment of high-style accent and custom upholstery pieces targeted at the interior design community, it said. The space also will highlight the company's line of on-trend case goods, modern leather seating and custom fabric upholstery.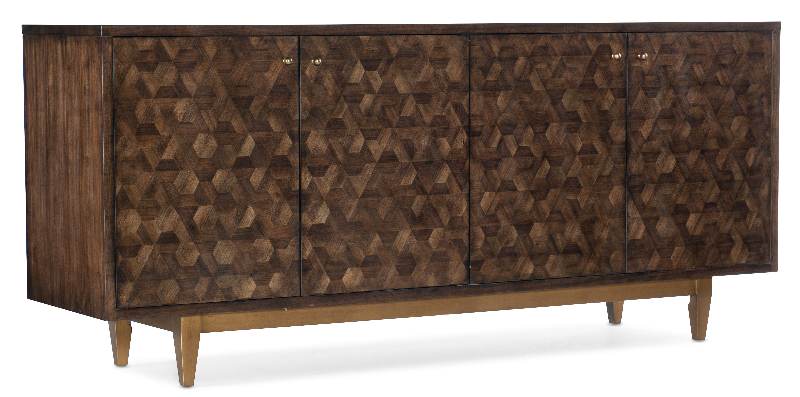 "Our product line has begun to include a contemporary — even modern — aesthetic over recent years and to that end, this pop-up provides us another vehicle to reach an even larger audience and encourage them to visit our flagship showroom to learn more about our company and our comprehensive product lines," Alexandra O'Hare, vice president of marketing and interior design for Hooker Furnishings, said in a release.
"Ultimately, we want designers to know that they are welcome at Hooker. As a leading furniture resource, our broad assortment, combined with our domestic warehouse program and the customization opportunities available through our domestically produced upholstery brands, position us as a one-stop shop."
Products showcased in the InterHall space will include Hooker case goods, Hooker upholstery, the eclectice Mélange collection, which celebrated its 10th anniversary last year, and MARQ, a line of upscale, customizable modern upholstery, upholstered beds, mattresses and adjustable bed bases. Domestic upholstery resources Sam Moore and Bradington-Young will also be represented.
The company will be hosting a "Frose at Four" cocktail social in the pop-up showroom located at IH301on the first floor of the IHFC on Friday, Saturday, Sunday and Monday evenings during Market from 4p.m. – 6 p.m. The events are open to all interior designers and retailers with a valid Market pass.