While supply chain issues loomed, buyers were happy to see new products and meet with exhibitors in-person at High Point Premarket.
HIGH POINT — Spirits were high, parking lots were full, and orders were written in bulk at this year's High Point Premarket as market goers returned to the city for what many said felt like the first real market in a year.
And while supply chain problems continue to trouble the industry, some exhibitors said that wasn't as much of an issue at this market, as people were simply happy to be back.
"I haven't heard the clamor for 'what do you have in stock' as much at this market," said Sarreid President and CEO Brad Cates. "Stock is still incredibly important, but I think the industry is just happy to be back together again to see new and innovative products."
For Sarreid, that could be because their social media presence is helping them tell our story about stock, and their customers that know us are well informed that we are instock.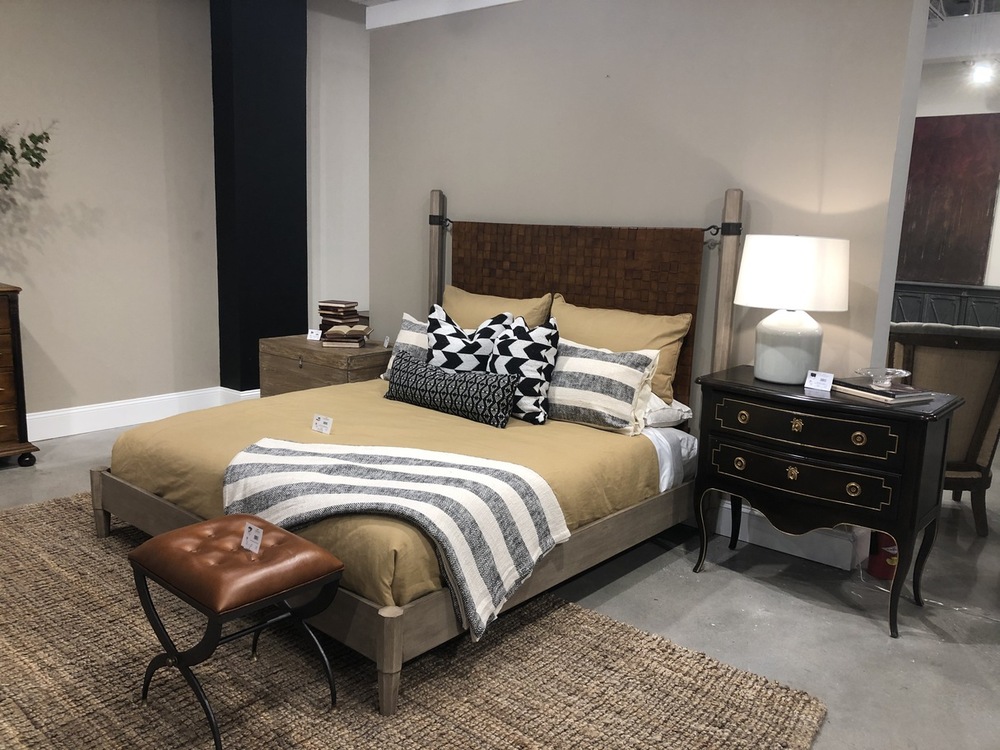 "Traffic is good, order writing is good, and we have a lot of new products," Cates said. "We're continuing to set records month after month. I think we have the right mix of product. It's going to be an evolution of moving forward to a bit of a more whole-home concept."
One of the new whole-home products is Sarreid's first venture into bedding. First introduced in Las Vegas, Cates says it's already selling and that there are four to six more beds in design that will be shown in June and October.
He also adds that the company will honor its genesis as an accessories company by bringing in more mixed-material products. "We aren't scared to use combinations," Cates says. "Any combination is fair game, and now we're doing our own designs."
New companies debuted as well at Premarket, including Casa Ispirata and Hi-rock Home.
Casa Ispirata's IH104 showroom was 50% stocked with the company's product line, and the showroom will have 100% of product—25 individual products— at the June High Point Market.
At Premarket they highlighted two beds, two dining tables and a coffee table, all featuring sleek Italian design elements like smooth curves and contemporary style. The company has 4,395 pieces of furniture ready in their warehouse, on the water, or finishing production.
Hi-rock Home, which debuted at the March First Tuesday event on the sixth floor of IHFC, has moved to its new permanent showroom in IHFC Main 231. The company's showroom was fully stocked with P2 or P3 motion seating available in any of the company's 40 leather options. They also highlighted their collection of 10 motion recliners.
"Overall it's been a great Premarket, we've been very busy and we're happy with the amount of appointments we've made," add Ernie Rockhill, co-founder of Hi-rock Home.
New and Popular Products
One of the more refreshing aspects of premarket this year was being able to see the new product in person, and companies didn't hold any stops on showing their fresh and popular lines.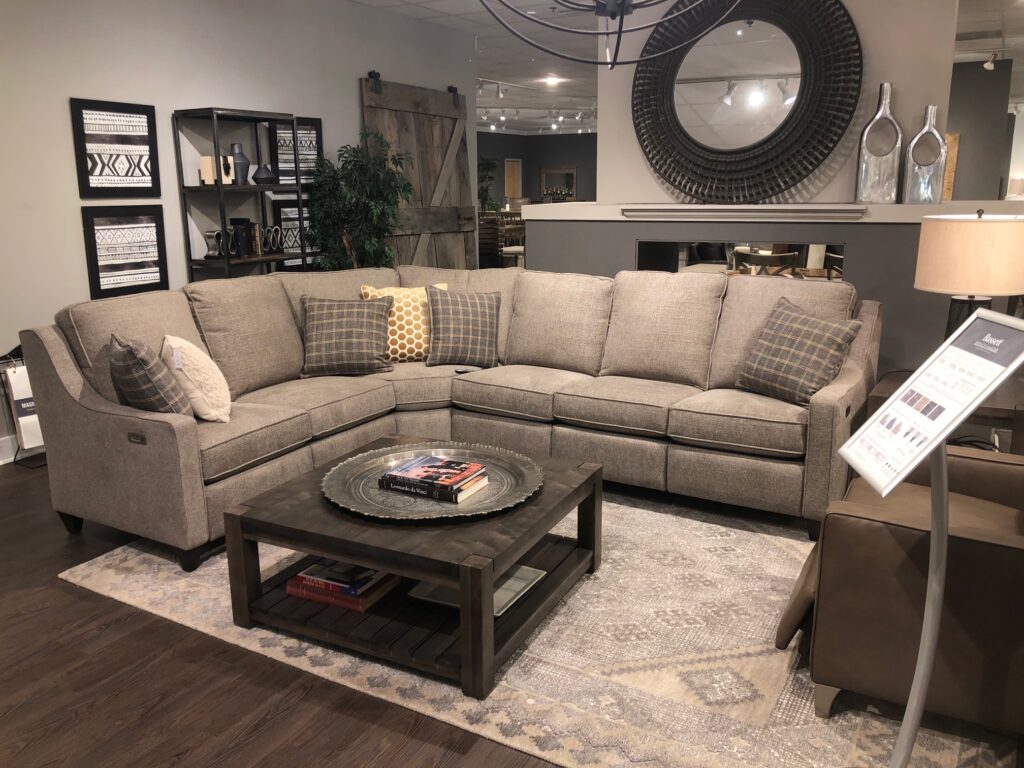 Bassett Furniture focused on it's Benchmade gallery, which houses its premium products that are completely made in America. Director of Sales Mark Woomer said that coming out of Covid, Bassett saw consumers take a greater interest in American-made products, and that's what the company capitalized on with the 4,500-square-foot gallery.
Benchmade products use high-grade materials, from premium white oaks to red leaf maple from Appalachia. The line is produced by teams of skilled artisans in N.C. and V.A., and the line is sustainable. Bassett can use one tree to make 10 tables, so for every table they sell, they plant two trees.
Everything in the Benchmade line is also fully customizable, and Woomer says there are about three trillion different combinations that can be made when you look at the different finishes, fabrics, hardware and other customizable features.
The company's Club Level line is also doing well, according to Woomer, and the company is in the process of building a 400,000-square foot factory in Thailand to help make Club Level products.
"We started this line four years ago, but in 2019, with the tariffs, we felt like Thailand was a little more stable of an option," Woomer says.
Club Level products feature top-grain leather, 400-pound Leggett and Platt mechanisms, triple power, and a lifetime warranty.
One of the newer pieces in the line features triple power and zero gravity, which, when reclined, drops your seat three inches and raises your feet five inches to help with circulation and take off the body.
Woomer says the last six months have been the No. 1 shipping months from the company in the last 10 years.
While they still struggle with some of the same supply chain issues others are dealing with, Bassett invested in a new factory near their Newton, N.C. facility, and Woomer says shipping time takes about 10-12 weeks right now.
"That's better than most people right now, but before Covid we were at 11 days," he says. "We're hoping by the end of the year that it will be 6-8 weeks.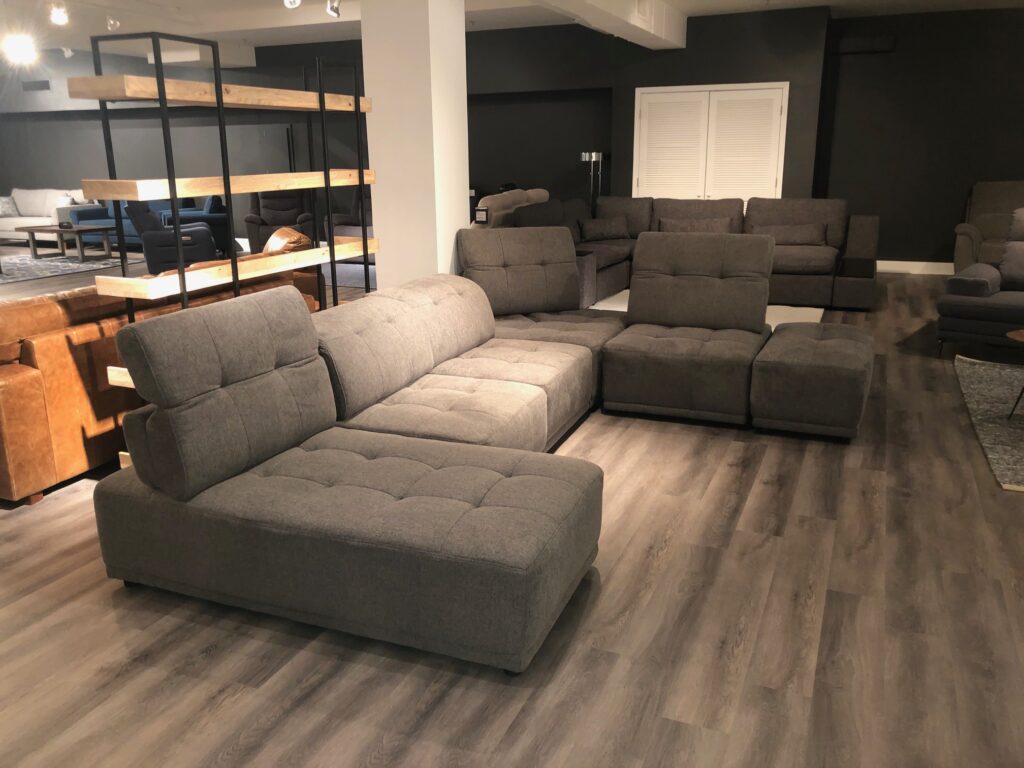 Primo Internationals' EVP of Sales, John DeFalco says the company just came off a great Las Vegas Market and while they brought some of that product shown in Vegas to High Point, they also had a few brand new items.
One of the debuts was a new collection of contemporary upholstered furniture that aimed at younger generations. There are five sets in the line, and they all feature adjustable headrests and adjustable depth.
"We're trying to appeal to customers who want to break away from the mold and what their parents and grandparents use, DeFalco says. "This is a big introduction for us."
The company also debuted new pieces from their Two Chicks Home by Mina collection.
With the Las Vegas Market happening just two weeks before Premarket, many exhibitors had the opportunity to highlight products that did well in Vegas.
At Best Home Furnishings, their new accent chairs—introduced in Vegas and offered with pleated or straight backs—were popular products. Any of their fabrics can be used on any of the three frames and there are three different finish options available.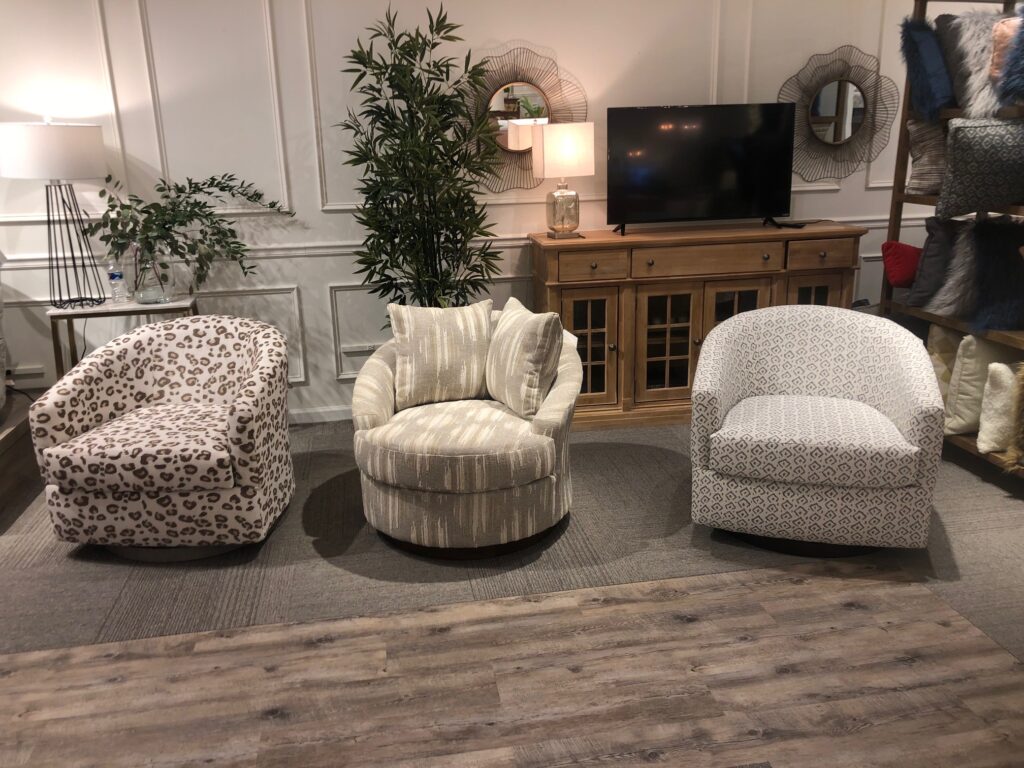 Greg Sicard, VP of sales and marketing, says the company has also done well with smaller scale, mid-century modern looks. They've continued to build off of that with two new sofas, one that's smaller and more transitional, and another that's a smaller version of a larger sectional they offer. However, by "smaller" the sofa is still 95 inches wide and includes deep seating.
New barrel accent chairs have also sold well at Best, as Sicard says they have a large collection and recently introduced a new style. While the original designs had an upholstered base, the newer models feature a wood ring underneath to add more depth.
"Our accent chair business is exploding," Sicard adds, "we're doing really well with it."