BLUE RIDGE, Ga. — When you talk to people about starting their own business, many say the first year is the hardest. So what do you do when a deadly pandemic slams the world at the start of your second year?
For Amy Arant, owner of Wrapsody in Blue and Wrapsody Outdoor Living in Blue Ridge, Ga., — which opened in March of 2019 — she chose to stay calm and take the blows as they came.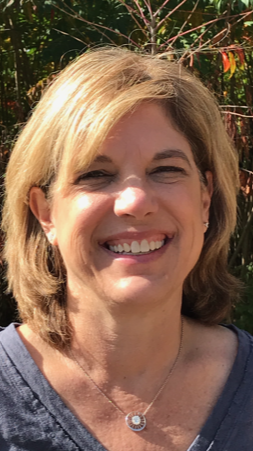 "It's helped that in our area we've had a ton of house sales," Arant says. "People are buying cabins and wanting to get out of the city and invest in a second home. That had helped us continue to grow and then were required to close for six weeks. And we've been very successful in our second year."
While Wrapsody in Blue offers products for interiors: lighting, small furniture, accent pieces, and gifts and decor, across 3,800 square feet, with a few outdoor pieces scattered throughout, the 2,500-square-foot outdoor store has a full selection of outdoor products, displayed inside and out.
Arant says having an outdoor category is an advantage for her brand—and not just because of the pandemic.
"The outdoor store has added a whole new element to Wrapsody," Arant says. "It opened up a new customer base for me. And a lot of times I catch customers at the downtown store and send them to the outdoor store, so that's been helpful."
Even before the pandemic, the outdoor category was on the rise, valued at over $4.96 billion in 2019, according to Statista. And in 2020, it more than doubled to $9.06 billion.
"People are staying home and wanting to enjoy their backyard, so I think having the outdoor category has definitely helped," Arant says.
And that's likely not going to stop anytime soon, as shown by a recent survey conducted by the International Casual Furnishings Association (ICFA).
For those considering adding the outdoor category, Arant says to study the manufacturers and the trends in your market.
"Each market has different trends, and for us in the mountains, we have mostly natural and rustic looks," she says. "But you also need to study the manufacturers and see if they're representing the brick-and-mortar retail like they should be—not selling to big box stores and online companies. You want to make sure you have manufacturers who stand by the MSRP and protect brick-and-mortars."
Arant also suggests joining the ICFA to gain invaluable intelligence about the industry.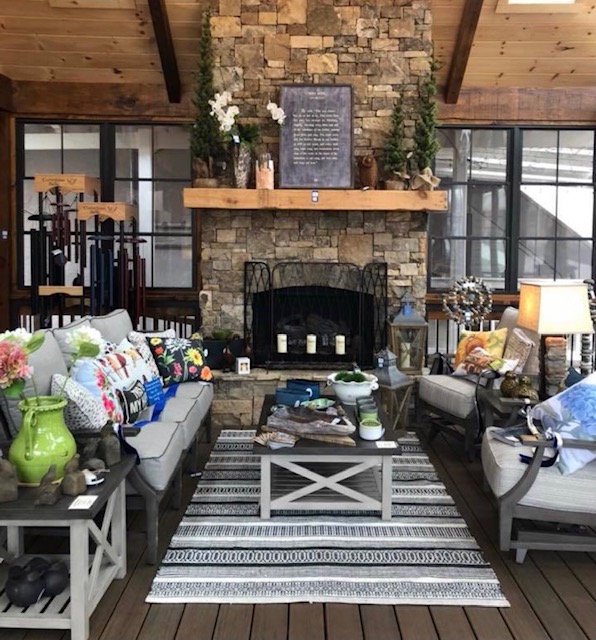 "The ICFA really opens up a lot of knowledge and opportunity to grow," Arant says. "I started working with them about a year and a half ago and the information that I get out of them and their events is so wonderful and worth every penny. It's great to have that knowledge at our fingertips and be able to ask people in similar positions for advice."
In lieu of adding an entire outdoor section to your store, Arant has some advice for other smaller independent retailers who are feeling the pressure of supply chain shortages right now.
"As a retailer, doing your research upfront to find out what is and is not available is a huge gamechanger, and that's something we weren't doing at first," Arant says. "We've just learned that finding out what's available first is the best way to go right now."
Like many retailers, she says her biggest challenge is getting the inventory into the store in a timely manner.
And to handle that challenge when it comes to customers, Arant says store associates are very open and communicative with their customers about what customers want and what the manufacturers have available.
"We're really upfront with customers," Arant says. "As soon as we get a notice that the product is delayed again, we call the customer and we're apologetic, unfortunately, there's just nothing we can do. We're just trying to figure out how we can get around it and we're leaning on these manufacturers to tell us what is available and give us some timelines."
She explains that there are a few manufacturers who haven't been as communicative as they could have been and that it's very important for the manufacturer to keep retailers in the know so that they can relay the information to customers.
"The hard thing is, the customers don't see the manufacturers, they see us," Arant says. "But for the most part, everyone is understanding because everyone is struggling to get things, so luckily we've had a good group of customers who understand. Just be really upfront with customers and work with your sales reps and the manufacturers. Tell them to help you and be honest with you about when you're going to get products."