LAS VEGAS, NV – If you missed the Therapedic International virtual Las Vegas Market in January, you can catch it during the actual market dates between April 11 and 15.
"When the Las Vegas Market was postponed, we sent a film crew to our showroom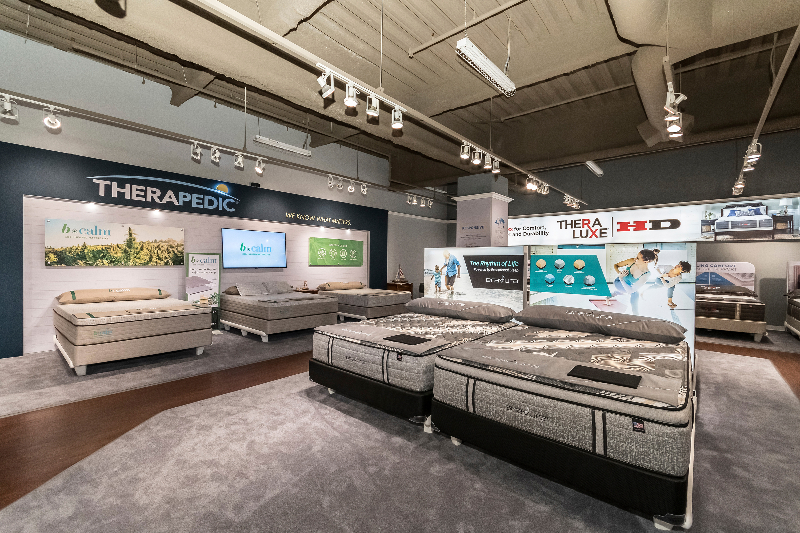 space that had already been set-up with the new 2021 merchandise we were going to show," said Gerry Borreggine, president/CEO of Therapedic.
"We filmed a brief, personal walk-through video for dealers to view, and to get an idea of what new offerings we have ready for them, now," he said. Many dealers still haven't freshened their assortments since the pandemic, Borreggine said.
"This is a chance for them to see new goods, even if they can't physically attend the market this Spring," he said.
"Virtual markets are the new 'normal'," Borreggine said. "Plus, they are efficient, and cost-effective for dealers," he added.
Therapedic will send a live link to all dealers, and any prospects, who request it. If any of those retailers see items they like, the local Therapedic factory will arrange for that dealer to see the goods in person, either by bringing them to their factory, or by having the sample goods shipped to their store or warehouse.
"We have made it a very personal, and private market showing for the dealers,"
Borreggine said. "And, we have a few very exciting wrinkles to present to them, too."
One is with the new, refreshed CBD line, b-calm ® . The three-number CBD-infused line has been enhanced with CBD accessories that will boost the effect of the CBD and give retailers more talking points. The accessories will also give consumers a reason to return to the store to purchase refills in the accessories.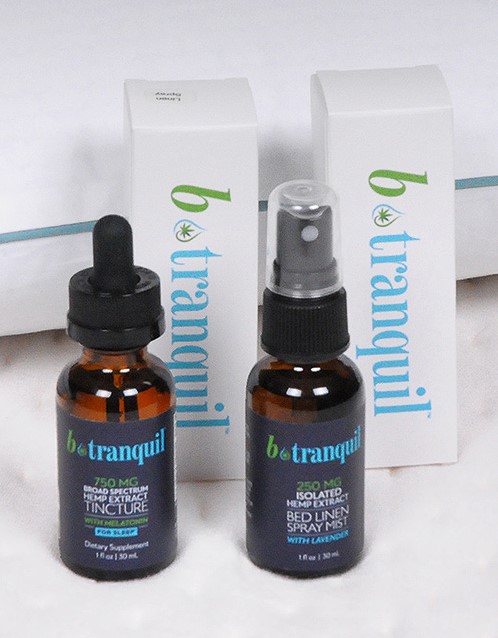 "We have sourced a linen and room CBD spray mist that can complement the CBD
effect for the sleeper," said Susan Mathes, vp of brand relations for Therapedic.
"We will also be offering a CBD tincture product, intended to increase the calming effect of the CBD," Mathes said. "These calming products, combined with the comfort of the beds, will give the consumer a full sleep system providing a 'best in class' experience in the CBD sleep products category."
Also on display in the virtual tour are new models from the "traffic" collection, Bravura. The new models freshen-up what has been the best-selling line in the Therapedic portfolio. The heavy-duty collection TheraLuxe ® HD, and TheraLuxe HD Ice is also featured in the market presentation, along with MemoryTouch ® Copper Hybrid.
Tommy Bahama ® mattresses are also featured, bringing a little warmth and island-lifestyle comfort to this virtual winter market. View this personal message from Gerry Borreggine for the link to your personal, private market presentation, or contact Eilyn Aguilar at: eilyn@therapedic.com or 1-800-314-4433.
About Therapedic
Therapedic is a 60-year-old mattress and sleep products manufacturer. Operating on six continents, with over 50 licensees' products under the Therapedic brand label, it is a recognized top 10 mattress brand. In addition to key channels of distribution including Top 100 retailers, Therapedic top-of-bed products are sold exclusively through Bed Bath & Beyond.