Founder Kathy Wall steps into role of advisor, Dawn Brinson promoted to president, effective Oct. 1
LEXINGTON, N.C. —TMM The Media Matters, a leading full-service marketing, branding, communications and public relations firm rooted in the home furnishings, decor and interior design industries, has announced a leadership transition as it enters its next phase of
growth. President Kathy Wall will step into the role of founder and advisor and Dawn Brinson has been promoted to president, effective October 1, 2022.
The transition, which has been in development for more than a year, allows Wall to step aside from the day-to-day business of the firm to focus her talents on select creative projects and philanthropic endeavors. Brinson, who has held executive positions with the agency for 21 years and is currently serving as vice president of strategic marketing, will ascend to the role of president to lead the dynamic
agency into the future.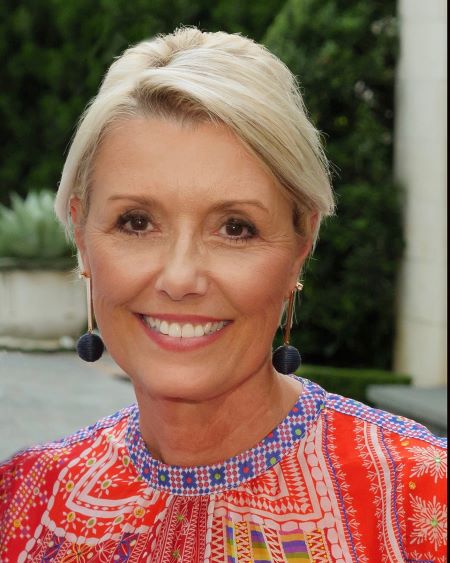 "I'm incredibly proud to have founded and led The Media Matters for the past 22 years as we've delivered strategic communication services to our valued clients," said Wall. "I also feel fortunate to have worked alongside Dawn and our talented team who have been an integral part of our successful evolution. Dawn is a seasoned executive who has an innate ability to bring big ideas to the table, which is something I have always appreciated. Her broad vision is what sets us apart and has proven to be a competitive advantage. She is an outstanding leader, one who will focus on strategic growth for our clients, the agency and our team as we continue to build out additional capabilities within the firm and robust offerings for our clients."
"I am honored to take the lead at The Media Matters," said Brinson. "Kathy has been an amazing mentor and advocate. Her authenticity and passion for the communications craft coupled with her ability to bring the best out of the people she leads has generated confidence among our team and inspires trust among clients. TMM will stay firmly rooted in those values as we widen our vision for the future. I'm grateful for all we've accomplished thus far and am very excited about what we have laid out for the future."
Wall added, "The firm is in a very strong position thanks in part to Dawn, who has made a significant impact on the agency as well as the success of our clients over the years. Knowing she is leading the charge gives me great confidence. With her keen business acumen and demonstrated leadership skills, she is the person to lead TMM through its next chapter of growth."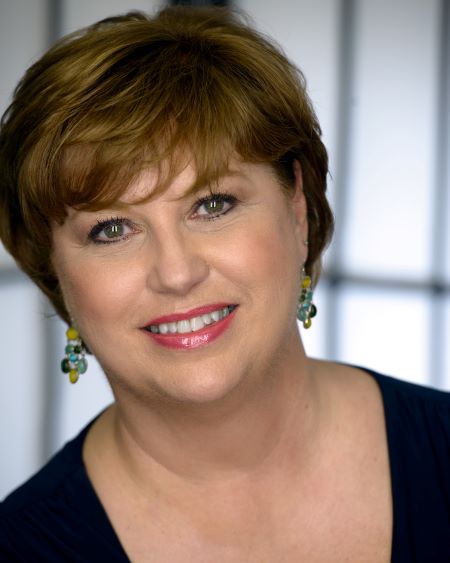 According to Brinson, the organization's evolution began several months ago when the agency hired Jane Chero in the newly created position of director of client engagement adding another layer of expertise to the firm's established complement of communications and creative professionals. Chero's focus includes expanding the firm's digital marketing capabilities as well as supporting client brand objectives to transform them into actionable communications to secure competitive opportunities.
Additional staff will be added in 2023, Brinson noted. In 1977, at a time when female executives were few and far between, Wall broke through the glass ceiling at Lexington Furniture Industries where she started as a switchboard operator and rose to vice president of marketing, becoming the first woman to do so in the company's nearly 100-year history.
Wall joined Klaussner Furniture as vice president of marketing In 1998, once again becoming the first woman to achieve an executive level position at the company. There she successfully developed the manufacturer's award-winning consumer marketing strategy. In late 2000, Wall saw a unique opportunity and fearlessly crafted a new direction for her career founding TMM The Media Matters. Her skill, credibility and vision assured a fast start as the company onboarded clients across the home furnishings and interior design industries.
She built a strategic infrastructure including a team of savvy communication professionals skilled at working with well-known manufacturers, successful interior designers and international brands. A believer in giving back, in 2006 Wall became the president of WithIt a women's leadership development network in the home furnishings industry. She was also a recipient of the national WithIt
Mentoring Award. She has served as chairman of the Furniture Discovery Center Museum and currently serves as a director for The Common Thread for the Cure Foundation. A frequent guest columnist for a variety of publications, she is also an in-demand business speaker having presented at trade shows and conferences in Australia, Canada and in the U.S. She serves as a director for the Davidson County Board of Elections and resides with her family in Lexington, North Carolina.
Brinson got her start in the industry nearly three decades ago at then-powerhouse LADD Companies working for Lea Industries. Her career, shaped and guided by some of the savviest business minds in our industry, shifted to marketing and communications as home furnishings branding, licensing and promotions skyrocketed. Later, she became the executive director of the Furniture Discovery Center
Museum, building award-winning programs that educated consumers in the heritage, craft, technology and artistry of home furnishings. She is a fellow and the current president of the International Furnishings & Design Association (IFDA), a winner of WithIt's Education Award and winner of the Communication Arts Award for television advertising. Brinson regularly presents seminars on consumer
behavior and trends, business marketing strategy and creative public relations. She has been featured on numerous podcasts and regularly moderates panels for industry organizations and trade shows. She serves on the board of directors for the International Society of Furniture Designers and is a member of the editorial board for High Point Discovered. Brinson also volunteers for A Simple Gesture, a grassroots initiative helping to eradicate food insecurity in her community.