Retailers and manufacturer to partner in equity in Nemo brand through 'Bricks-and-Clicks' program
NORTH BRUNSWICK, N.J. – Eclipse International is making a statement in the sustainable-products segment with the launch of its Nemo™ brand, consisting of a premium mattress, pillows, a mattress topper and top-of-bed accessories. The line will be produced using 100 percent polyester made from recycled plastic bottles that have been collected from the Ocean Cleanup Project.
The Nemo™ merchandising strategy has a bricks-and-clicks component. Eclipse will divide the nation into multiple regions and will target the top retailers in each of those regions, who will serve as Eclipse's partners, placing the beds on their floors and will share the costs of marketing the program.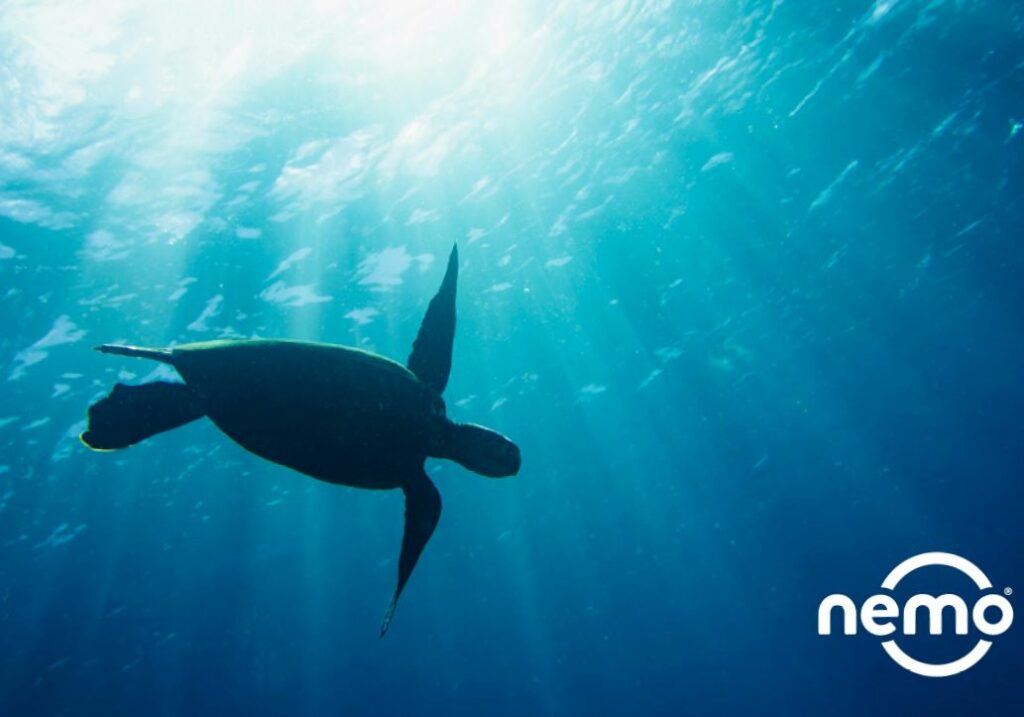 "This is a completely new approach to boxed bed sales, unlike anything the industry has seen before," said Stuart Carlitz, chief executive officer of Eclipse International. "We are offering select retail partners joint ownership of the Nemo™ brand while also allowing them to capitalize on a unique, carved out opportunity within the sustainable luxury space. Nemo™ will be the first boxed bed brand that will be owned by brick-and-mortar retailers and the manufacturer."
Nemo™ will be sold in the U.S. under the Eclipse nameplate and is currently being sold in the United Kingdom under the Millbrook Beds label. To promote the collection, Eclipse will conduct a media campaign that will include advertising on print, digital, social media and phone app platforms. The company will also launch a separate website for the brand and provide point-of-sale materials to its retail partners. A portion of the proceeds from sales of the mattresses will be donated to The Ocean Cleanup Project.
"The Nemo™ program will position our company as part of the solution to one of the most serious environmental problems we face today," said Carlitz. "Plastic bottles discarded in the ocean are a major source of pollution, but with Nemo™, we can put those bottles to good use to construct a high-quality line of bedding that retailers can position to compete with foam-filled and bed-in-a-box mattress brands. With petrochemical price increases being so volatile recently, this is the perfect eco-friendly solution to the bedding industries raw material shortage."
Eclipse is sourcing its various types of polyester materials from the bottles collected by The Ocean Cleanup Project, a non-profit organization that has developed technologies for ridding the world's oceans of discarded plastic. To manufacture the cover for each mattress, the bottles are transformed into pellets which are then spun into the yarn that is woven into the fabric. For the fill, these pellets are spun into fiber which is then blended into pads.
Each mattress consists of a top comfort layer made of type A polyester fabric, a breathable middle layer of type B polyester fabric and a supportive base layer of type C polyester fabric. In addition, each mattress has specially designed sides that enhance the bed's breathability by allowing airflow through the mattress.
These mattresses can be rolled into a package consisting of 100 percent recycled plastic for easy delivery. The packages can be recycled by way of standard household recycling bins. Once they reach the end of their life cycles, the mattresses can be fully de-constructed, washed to National Health Service (NHS) standards and then recycled into loft insulation – making them the only mattresses designed for end-of-life recycling, according to Carlitz.
Due to the current shortage of polyurethane, Eclipse will begin to utilize the recycled polyester materials sourced from the Ocean Cleanup Project for use as a support layer in several of its current standard flat packed innerspring mattresses.
North Brunswick, N.J.-based Eclipse International/BIA has been making mattresses since 1866. Known for its design innovation in creating advanced sleep products, the company has an extensive global licensing network that distributes mattresses under seven brands – Eclipse, Eastman House, Fieldcrest, Millbrook Beds, Natural Dreams Pure Talalay, Velika, Capital Bedding and BIA. A well-established leader in the bedding industry, Eclipse designs products crafted with high-quality components, including latex, memory foam, gel, and eco-friendly materials such as cotton & wool. The company holds several patents that deliver superb support throughout the product line. Today, the company has 80 licensees worldwide. For additional information, visit www.EclipseMattress.com.