SACRAMENTO, Calif. — Brandsource is launching a new piece in its peer support program called Furniture Technology Source, a forum, it says, where its buying group members can go to learn from each other and get tools and information they need to help their businesses grow.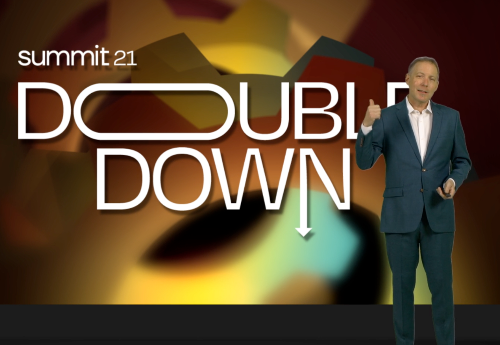 The FTS announcement came during the furniture, electronics and appliance group's virtual Summit '21 this week and was highlighted in a release focused on AVB/BrandSource CEO Jim Ristow's state of the union address.
Furniture Technology Source components include:
A recently launched monthly home furnishings newsletter.
The buying group's Furniture Channel, a program of furniture-focused interviews and presentations at Summit.
Furniture breakout sessions during the group's regularly-scheduled region meetings; and
A new series of Town Hall video conferences for small groups of furniture dealers, to serve as a platform where alike businesses can network.
"We're on the cusp of developing a great community here," BrandSource CEO Dave Meekings said of the program. "It's powerful when members meet and talk."
In his address to members and supplier partners, CEO Ristow commended the buying group's members for their historic sales growth during a year marked by unprecedented challenges.
At a time when some predicted 20% to 30% declines for independent retailers, BrandSource dealers' courage, resilience and adaptability helped drive significant market share gains, he said.
Also contributing to the market share gain was AVB's digital marketing and e-commerce platform. Members who embraced it, he said, enjoyed a nearly 30% percent increase in business last year.
The next challenge — articulated by the Summit's "Double Down" theme — is to continue driving the gains through 2021 and beyond, the group said.
"We need to let the world know we are not giving this business back," Ristow said. "If we do this right, if we follow the theme of the Summit and truly double down, you can ride this momentum and build on it for years to come."
To do so, he said members must leverage AVB's advanced marketing technology, or MarTech, which integrates and manages the online and in-store experience and serves as "the great equalizer against all the big retail goliaths," he said.
Covid and MarTech, the group said, "helped bust four big myths about independent dealers: That consumers can't find them; they can't compete on price; their assortments are limited; and they don't provide an omnichannel experience."
Chief Marketing Officer John White said by melding physical and digital retail, members saw triple-digit increases in transactions, order count, online conversions, and purchases through digital ads and social media year over year.
To keep the momentum going, BrandSource dealers have a new website scoring tool to assess their sites' effectiveness and introduced a flipbook-style digital tab for use in emails, texts, online and in stores.