This story first appeared on HNN sister site Casual News Now. Find more on the casual home furnishings industry here.
Last week, we brought you a two-part story on how the COVID-19 pandemic has affected casual retailers, manufacturers and suppliers. You can read part I here and part II here.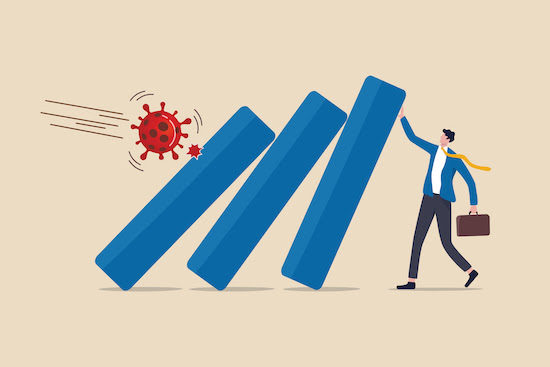 Since then, we've heard from others in the industry, and this week we're sharing those insights on the impact of this pandemic on business.
How has your business been impacted by COVID-19?

Frankford Shade has seen an incredible increase in sales since the COVD-19 outbreak, as consumers continue to rediscover their outdoor spaces, and businesses need more and more shade for their outdoor spaces. We are so proud and grateful to have had such incredible growth in the last year, to have the best sales representatives in the industry as our partners, and to be able to provide so many amazing (current and new!) casual furniture specialty retailers with high-quality shade products. —Laura Dudley, Frankford Shade
Telescope Casual had a record-breaking 2020 sales season despite the pandemic. We didn't expect the industry to take off quite like it did, but the spike makes total sense now that everyone is spending more time at home and investing in their own outdoor spaces. Our 2021 season continues to be a record-breaking sales season for Telescope. —Kait Warren, Telescope Casual Furniture
How are disruptions in the global supply chain affecting your business?

Telescope sources the majority of our raw materials from domestic suppliers and manufacturers our products in upstate New York, which has provided us the opportunity to have more control over our inventory and supply chain. Therefore, we haven't experienced the disruptions to the same extreme as other manufacturers have. We have experienced some mild delays but continue to have very open lines of communication with our vendors for our needs and expectations to fill our customer orders as quickly as possible. —Kait Warren, Telescope Casual Furniture

Frankford Shade has not experienced any negative effects from the global disruptions. Our phenomenal fabric supplier has increased production around the clock to satisfy the ever\-growing demand of our valued clients, and in addition we began the season with a solid inventory of Sunbrella fabrics, which has helped to offset the longer lead times Sunbrella is currently experiencing. —Laura Dudley, Frankford Shade
Where does your business stand right now?

Frankford Shade is once again looking at double digit growth in 2021 across all of our umbrella lines, as more and more specialty retailers and designers across the country recognize a need for a higher quality product. —Laura Dudley, Frankford Shade
Typically, we see a seasonal lull through the winter months. But this year, we didn't seem to experience a "slow" season. We have continued to be very busy right through the winter and even more so now that spring is upon us. Telescope is seeing a substantial increase in special orders from the retail floor, currently up 40%. While commercial business is down year over year, we have witnessed a recent uptick in contract orders. —Kait Warren, Telescope Casual Furniture
What do you see happening both for your business and the industry over the coming year?

We expect to continue to see an increase in retail orders for the next year and beyond as we understand some will be wary to travel and will continue to invest their vacation budgets into their home spaces. While others are itching to travel and get back to their pre-pandemic ways, we expect the commercial business to rebound in this calendar year. —Kait Warren, Telescope Casual Furniture
Frankford anticipates a slowdown in retail sales in 2022 as disposable income is shifted from at-home spending to travel, and is proud to offer our clients a quick-ship program designed to help them "reduce their risk" by allowing them to stock only what they "need" without making a large investment in inventory. Frankford is dedicated to working with our retailers to allow them to carry less inventory, and make more profit from their umbrella program. We anticipate continued growth as more and more retailers around the country choose to add our umbrellas to their showroom, and as our existing clients add more of our umbrellas to their showrooms and continue to increase sales with us over the coming years. We believe the percentage of Frankford Umbrellas sold in each showroom will continue to increase over the years as our incredible sales reps and inside support team work closely with our clients in product training and knowledge. —Laura Dudley, Frankford Shade