TOTOWA, N.J. ― Precision Textiles, a supplier of coated fabrics, nonwovens and laminations for bedding and other industries, said it's seeing increased demand for its fiber products as mattress manufacturers grapple with industry-wide foam shortages.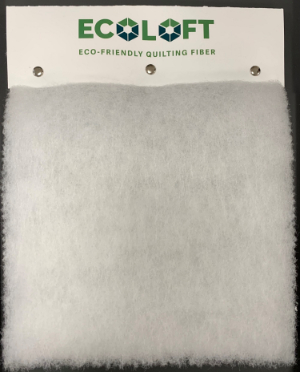 The fiber products, it said, can be used in a mattress's top comfort layer and as an alternative to firmer foams that support spring units. A combination of both can result in a reduction of up to five inches of foam, the company. And that would reduce bedding manufacturers' reliance on a raw material that has been in short supply and was just starting to recover when winter storms in the Gulf Coast region last month threw another wrench into the works. Add to this, a malware attack on foam supplier Carpenter Co., last week, and the situation is yet again exacerbated, at least, short term.
"Raw material availability, particularly in foam, is perhaps the most serious challenge our industry is facing today," Gerry Welkley, Precision Textiles national sales manager, said in a release.
"As consumer demand for home furnishings and mattresses continues to grow at a rapid pace, we have been fielding calls from our customers looking for fiber products that can be used instead of traditional foam used in quilted comfort layers as well as alternatives to the firmer-support foams used as support layers deeper inside the mattress build."
He later told Home News Now the company has seen a roughly 40% increase in its EcoLoft product line since the foam shortage worsened. "Our EcoLoft Luxe line was recently launched and is also in high demand," he added. And the company's newest Vertically Lapped Densified Eco-Pads line was specifically developed in response to the foam shortage, "and we're experiencing high demand right out of the gate."
All three products, the company said, provide the necessary "spring back" and support that foam products offer. They also offer increased breathability for a cooler night's sleep and "inherent self-extinguishing FR properties," Welkley said.
EcoLoft is a quilting fiber made by combining conjugated spiral crimp pillow fill with bicomponent polyester. It reduces the amount of combustible materials in a finished mattress by eliminating the traditional polyurethane foam layer behind the fire-resistant (FR) barrier, the company said. The fiber in EcolLoft Luxe is produced by combining down alternative pillow fill with bicomponent polyester. It also is an east-to-quilt product and reduces the amount of combustible materials in a mattress by doing away with the polyurethane foam layer behind the FR barrier.
And the newer Vertically Lapped Densified Eco-Pads are formulated to maintain indentation load deflection longer than any conventional fiber pad, the company said, adding that the product's vertical orientation gives mattresses more spring-back for greater support and resilience. They also contain a lower level of volatile organic compounds than conventional foam.
Totowa, N.J.-based Precision Textiles is a global supplier of coated fabrics, nonwovens and laminates for companies in the mattress, home furnishings, automotive and healthcare industries, as well as military apparel. With a specialized emphasis on flame retardant-compliant materials designed for use in mattresses and sleep products, the company manufactures the products at its 250,000-square-foot headquarters that includes a laboratory, factory and warehouse.
The company also operates four additional warehouses strategically located in the U.S., as well as a warehouse in Asia.