A malware attack on foam producer Carpenter temporarily sets back bedding suppliers
HIGH POINT — Carpenter Co., a key foam supplier to Tempur Sealy International, Serta Simmons Bedding and others in the industry was hit by a malware attack last week that temporarily crippled operations, according to word from TSI during a buying group virtual event Monday.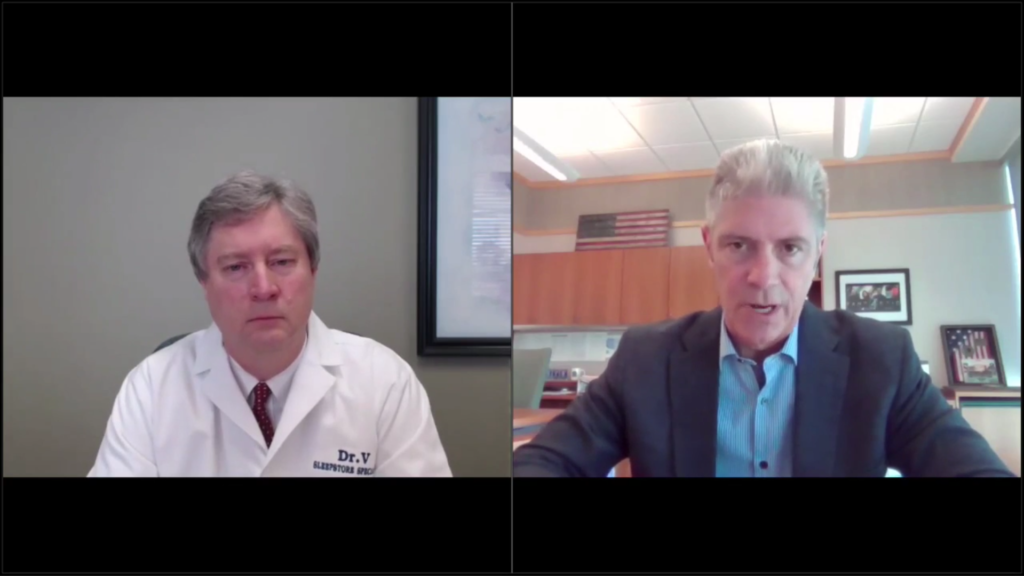 Steve Rusing, president of U.S. sales for TSI, noted the latest supply glitch during a Q&A session at Furniture Marketing Group's weeklong Spring Training Session that began Monday. Carpenter was hit with a malware attack at 3 a.m. Thursday and was "basically shut down," he told the virtual audience and moderator Alan Vonder Haar, director of strategic development and growth for Jackson, Miss.-based Miskelly Furniture.
"Since then, they've been working basically around the clock," said Rusing, whose sourcing team was communicating with Carpenter for the latest updates as Rusing was presenting to the group.
"They've been able to identify it and they've replaced the equipment … so they're somewhat up and functioning," he said, adding Carpenter is producing foam again, but it's at a slower rate than before the cyber attack.
"It certainly had a big impact on us at the end of the week … and it's impacting us at the start of this week," he said. "We'll see what happens in terms of output, but for right now, it's a challenge."
Home News Now attempted to reach Carpenter by phone and over the contact page on its website, but so far has been unsuccessful.
The apparent cyberattack is the latest in a string of attacks recently faced by suppliers in the industry, including two reported previously by HNN here and here. This one, however, came to a subsector that has been reeling under pressure. U.S. foam suppliers already had put their upholstery and bedding company customers on allocation last fall, unable to keep up with the massive spike in consumer demand the industry is seeing. Then in February, severe winter storms in the Gulf Coast region crippled the suppliers of the chemicals used to make the foam, which led to new rounds of force majeure notices and the cutting of customer foam allocations — in half, in some cases.
Now the industry cyberattacks and foam shortage problems appear to have collided.
Rusing said the Carpenter malware attack affects output for TSI's Sealy and Stearns & Foster brands, but not Tempur-Pedic. Another supplier on the panel, Mitch Willingham, senior vice president, sale as Serta Simmons Bedding confirmed to Vonder Haar that SSB is impacted, too. It will add delays, he said, "but the timeline remains to be seen."
The FMG session included three pre-recorded interviews Vonder Haar conducted before the Q&A segment — with Rusing, King Koil CEO David Binke and Serta Simmons Chief Sales Officer Derek Miller. All indicated they were optimistic about bedding business for the year ahead, with Rusing speculating that foam supply would begin to improve by around this time and into April. And by the time the industry moves into June and the summer selling season, "we're going to be unconstrained on foam," he said in the interview.
In the live follow-up QNA, he said this was the week things were expected to start getting better, but now, "that's not going to happen."
"It remains to be seen what the output will be," he said. "I think it will be tough for this week and then hopefully we'll get back on track and build to a point where the output is where it was in late December into January." The Carpenter setback probably delays getting back on track by a week, he estimated.
Asked by Vonder Haar what retailers should do in the period of planning for Memorial Day, Rusing said TSI will be working down its backorders in the coming weeks, and retailers should go ahead and order what they need.
"By the time Memorial Day rolls around, we should be in good shape," he said.