They've come in small increments for good reason as the company sticks to a last-resort approach to hikes
ARCADIA, Wis. — Even before the February storm in the Gulf Coast region created more supply chain headaches for industry foam producers and users, Ashley Furniture Inds., was set to issue an unprecedented fourth price increase in a year's time.
Notice of the 3% hike across the entire product line reached retailers via email March 1. It's effective March 21 on new orders and for all goods ordered and/or invoiced on or after May 1.
The latest move follows price increases starting about a year ago of 2%, 4%, and 2% — the first coming just before the Covid shutdowns, another in October and the third in the December/January timeframe. Before this, Rick Coppola, Ashley's president of sales of the U.S. and Canada, doesn't recall seeing more than three or four price increases in all of his 14 years working for the company. "We just don't have them," he told Home News Now.
But it's been that kind of year — and not just for Ashley but the entire industry. No category, no product segment has been immune. The inflation that the Fed and others typically worry about should a steady recovery become an overheated one is already here for an industry that just can't keep up with post-lockdown demand.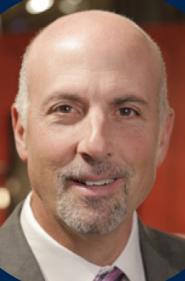 In his letter to retailers, Ashley CEO Todd Wanek called 2020 a year "full of great growth and challenges never before seen in our industry," and he adds that 2021 is continuing in the same vein.
"We are still experiencing above average demand and unprecedented supply chain disruptions that have only grown in scale and complexity, impacting the ability to fulfill the new heightened demand."
Then he ticks off nine pandemic-induced disruptions (there would have been many more if he hadn't lumped a few together in the same category): workforce availability; new legislation and quarantines; facilities and manufacturing redesigns to ensure adequate social distancing; international raw material constraints tied to workforce availability; rising costs for wood, composites, plastics, metals and foam; import freight capacity constraints; container availability constraints; foam raw material shortages; and rising logistics costs.
While retailers have been fairly understanding of cost increase pass-throughs over the past year (perhaps with the exception of container pricing, which one retailer described as "criminal"), some have expressed frustration with the steady drip of the increases, and the time, attention and resources it takes just to make the changes on their floors and in their systems. Among other things, the constant changes have made it difficult to do the necessary months-in-advance planning for certain holiday promotions, one noted.
Ashley's Coppola said he understands the frustration but also defends the path Ashley has taken.
The company has rarely issued price increases, especially across the board as has been the case this past year. "We always try to engineer the product and engineer cost out of the product without sacrificing quality," he said. That's the first step. And then the company absorbs a lot of the cost increases put upon it by Ashley's own vendors. That's another step before the retailer sees anything.
If that's not enough and the company finally does issue a price increase of its own, "we don't pad it," Coppola said. "We come with a price increase whenever we absolutely have to. And if we do, we take the minimum amount. So rather than take one or two at 5% each, we tried to take the 2% and see what happens."
And what happened was relentless pricing pressure for months on end. 2020 "has been such a crazy year," Coppola said. "You've had to see how things developed."
Ashley didn't want to try to cover everything and more with one big increase, he said. It didn't think that would be fair, and it wanted to make sure it did everything it could to rein in costs and improve efficiencies first.
There are several dealers that have had to change the floor tags and change pricing in their systems repeatedly. For some, it's been a manual and tedious undertaking. "But for most dealers, they'd rather see a smaller increase," Coppola said. "I think they appreciate that."
In his letter, Wanek said Ashley remains committed to controlling costs for its customers in the face of these "new and uncommon challenges."
"As these disruptions to the supply chain have taken effect, we have worked diligently to ensure we are only passing on necessary costs to our customers, which has resulted in minimal incremental increases during this extended period of disruption and rising costs."
The company is aggressively working to improve its supply chain, he said, and it's "making the investments in our business which will ensure we are very well positioned for the future to return to the delivery standards and inventory position to which you are accustomed."