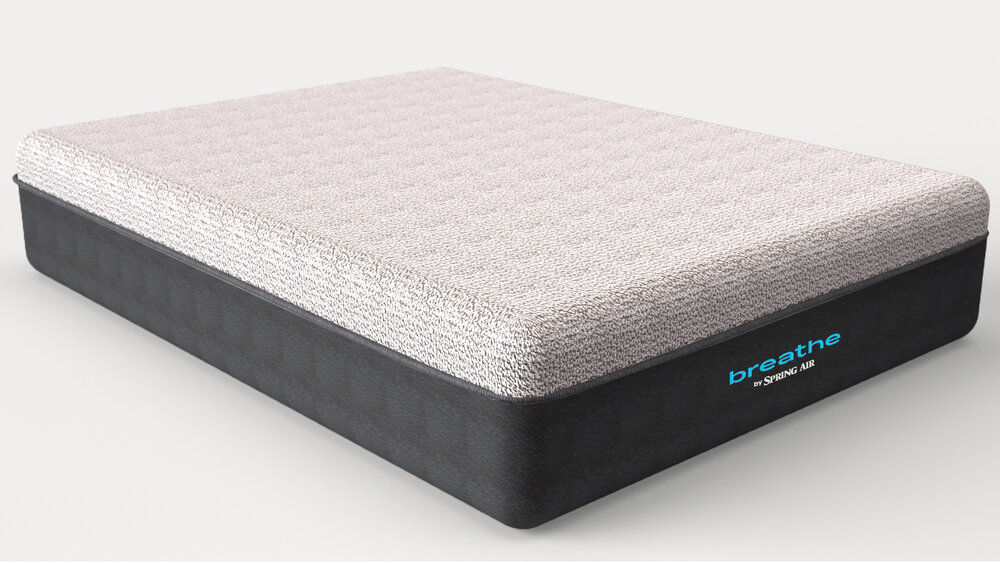 WOBURN, Mass. – Spring Air International, has launched "Breathe by Spring Air," a four-model collection of mattresses it says provides protection from viruses and bacteria for a healthier night's sleep.
The models are manufactured using Nano Shield technology, which eliminates more than 98 percent of viruses within four hours of contact and more than 98 percent of bacteria within one hour of contact, the company said. The technology involves using small particles integrated into fibers and textiles, such as mattress ticking, which repel viruses, bacteria and stains.
Retail pricing will range from $1,299 to $1,899 for the hybrid collection in queen sizes.
"As Covid-19 persists and consumers remain hyper-concerned with health and wellness, the collection's anti-virus and anti-bacterial capabilities are crucial elements that make the collection's launch timely," Spring Air said in a release.
"Our Breathe collection helps ensure a safe, sound sleep in an otherwise uncertain world," said Nick Bates, Spring Air president. "We are confident that the new collection will resonate with our retail partners and their consumers as they look for products that help keep them safe."
In addition to helping stave off bacteria and viruses, the collection also offers a better night's sleep to asthma and allergy sufferers.
The initial launch was all-digital via YouTube video, as the pandemic has significantly cut back attendance at in-person markets. Bates said digital elements will be part of every future product launch by the company.
"The ongoing challenges from the pandemic have totally changed the way we and our customers do business," he said. "We need to be sure that we produce support materials using a broad range of digital multi-media tools that empower our partners and help them make informed product selections for their businesses."