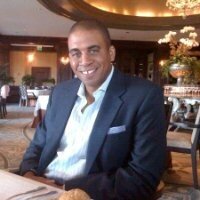 MONROE, Mich. — Whirlpool's Robert Sundy will join La-Z-Boy as senior vice president and chief commercial officer, effective Jan. 27.
Sundy, who will report to La-Z-Boy Chairman, President and CEO Kurt Darrow, will be responsible for all facets of sales, merchandising and marketing for the La-Z-Boy branded business in North America.
In a release, Darrow said Sundy brings more than 20 years of marketing and general management expertise "with a proven track record of developing innovative strategies to build and strengthen brands."
"Rob will play a pivotal role in further refining the company's consumer focus and omnichannel strategy, leading strategic initiatives to drive the commercial success of the organization for the long term."
Sundy joins from Whirlpool, where he was head of brand marketing, licensing and creative studios for the North American Region. Prior to Whirlpool, he held various positions with General Mill for nine years, ultimately becoming the regional marketing manager, Latin American & Caribbean, Kids Cereal.
Sundy said he looks forward to building on the equity of La-Z-Boy's "loved and trusted brand."
"As the home furnishings landscape continues to evolve, there is great opportunity to further capitalize on the company's success and develop a commercial strategy to set La-Z-Boy on a course for continued growth and market share gains."