Email shares both gratitude and condolences to workers who lost their jobs in sudden Nov. 21 mass layoff
TUPELO, Miss. — In what appear to be the first public comments from former Lane Home Furnishings Chief Executive Officer Todd Evans since the Nov. 21 mass firing of some 2,700 employees at United Furniture Industries and Lane, Evans tells workers he is grateful for their hard work and dedication to the company.
Like the others, Evans was a victim of the mass layoffs, which happened just a few days before Thanksgiving. In his Nov. 24 email to the workers, he alludes to the company's struggles in recent months that led to its eventual demise.
Here is the complete text of Evans' message to his associates: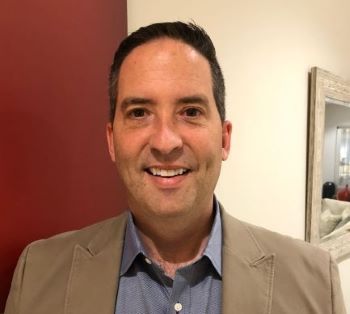 "In the spirit of Thanksgiving, I would like to personally thank you for your hard work and dedication," he wrote. "Our team was only here five short months, and we knew it would be an uphill battle when we started. We never gave up on you or the company. We fought like you did — to the very last minute. There are so many great people here and YOU — the employees — are what have made this a great company. It's been inspiring to watch how people came together and worked for each other: factory workers, drivers, loading crews, unloading crews, managers, administrative and sales representatives — one big family who are all hurting right now. Adversity makes us stronger. My prayer is for each of you to be able to move forward quickly and successfully on your paths. Thank you for the many kind messages you've sent. One of our employees who had been with the company 30 years sent me this scripture today: 1 Thessalonians 5:16-18. "May God bless you in your individual circumstances."
With humility and gratitude,
Todd Evans
Evans was not available for additional comment for this story. However, those who have worked for him have said that he too was a victim of the mass layoffs and was not the one who made the decision to close the company. Those familiar with Evans and his current leadership team say that together, they showed a level of dedication and support for workers and did their best to keep the company running these past several months.
The closing, observers note, was squarely in the hands of United owner Stage Capital LLC., a holding company for UFI, UFI California, UFI Transportation, Lane Furniture and LS Logistics.
Stage Capital was founded by David Belford in 2005, according to a Nov. 28 lawsuit filed by two former United workers.
This lawsuit said that the company failed to pay them for their final week's work, among other claims, including an alleged violation of not giving the appropriate 60 days' advance notice they would be terminated under the federal and California WARN acts.
"Upon information and belief, (David) Belford owns Stage Capital and therefore owns and operates UFI and other affiliates," the lawsuit said. "On multiple occasions, Belford would occasionally attend leadership meetings at UFI headquarters, and it was generally understood he was the "money man" from Stage Capital, where significant decisions emanated from, such as the replacement of UFI's long-standing CEO and chief financial officer in 2022 with individuals who had previously held low-level managerial positions."
The reference was to former CEO Mike Watson, whom Evans, a former CEO of Standard Furniture, was named to replace in early June and former United CFO Doug Hamby.
Attempts to reach Belford at his offices on Wednesday afternoon were unsuccessful.
Home News Now will continue to update this story as more information becomes available.