Timothy Santo has been named interim CFO effective Nov. 17
THE WOODLANDS, Texas — George Bchara, executive vice president and chief financial officer of Conn's Inc. voluntarily resigned from his position effective Nov. 17. The company said his resignation is not the result of any dispute or disagreement with the company including relating to its accounting practices or reporting. It also noted that Bchara will remain an employee of the company through Dec. 1.  
Bchara has been with Conn's seven years, starting as chief accounting officer in December 2016. He was promoted to chief financial officer in May 2019. Before joining Conn's, he was chief accounting officer and a loan controller for BankUnited and before that was in various management roles at PwC for about four and a half years.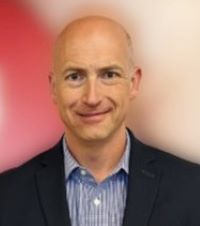 The company also has promoted Timothy Santo to the role of interim chief financial officer effective Nov. 17. He has been with Conn's since April as vice president and chief accounting officer. In his new role, he will be responsible for leading the company's financial matters, reporting to Norm Miller, interim president and chief executive officer. He also will continue his responsibilities as chief accounting officer until a new person is hired for that role.
Before joining the company, Santo was senior vice president and global controller of PRA Group and before that provided business-level advisory services to a diverse set of clients at Grant Thornton LLP. Before this, he worked for more than a decade at General Electric and GE Capital in various executive-level controllership and related senior finance roles. He began his career as a senior associate at PricewaterhouseCoopers LLP.