HIGH POINT – Culp, Inc. and its consolidated subsidiaries today announced that the company's mattress fabrics division, Culp Home Fashions, has been recognized as an Environmental Partner by the North Carolina Department of Environmental Quality's Environmental Stewardship Initiative.
The Environmental Stewardship Initiative ("ESI") is a voluntary program administered by the Division of Environmental Assistance and Customer Service and is designed to promote and encourage superior environmental performance in North Carolina. Companies interested in participating in the ESI program must apply to the Department of Environmental Quality and be approved by the DEQ Internal Workgroup.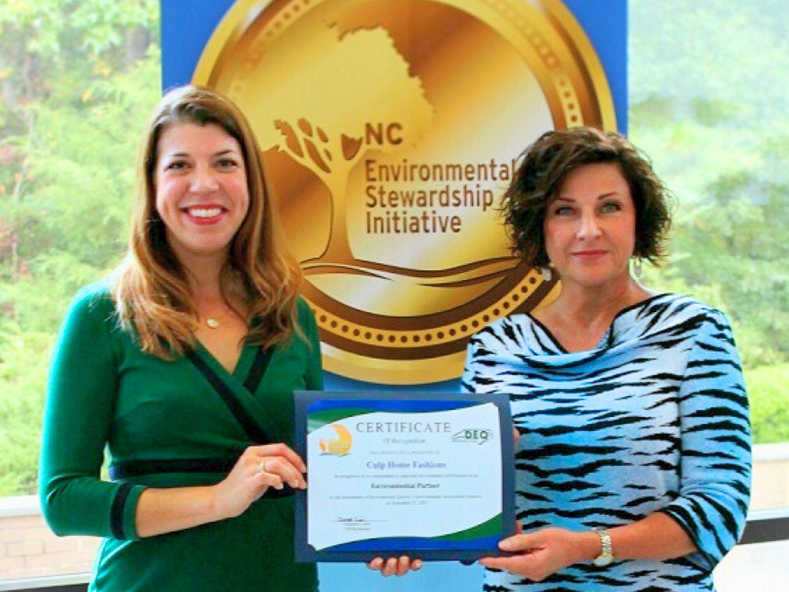 ESI Environmental Partners are North Carolina businesses that are working to develop a systematic approach to improving their environmental performance. As an ESI Partner, Culp Home Fashions must demonstrate a commitment to meet and go beyond compliance requirements, set, and make progress towards environmental performance goals, and agree to report annually to the NC Department of Environmental Quality. As part of the program, ESI will support CULP by providing technical assistance and advice on strategies to reduce water, energy usage, and waste generation.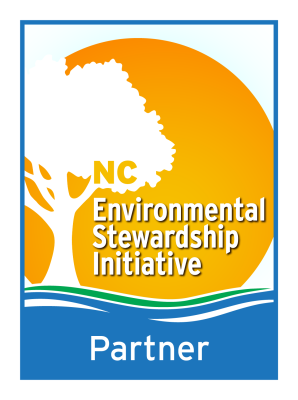 "We are excited to be taking this next step in our commitment to environmental sustainability," said Tommy Bruno, president of Culp Home Fashionst. "We've made great strides over the past few years, but we look forward to working with ESI to make further progress and gain more technical expertise."
Culp's company-wide environmental initiatives already include being certified as "Zero Waste to Landfill" at its Stokesdale and High Point locations, using hydropower at its facility in Canada, using solar-power at its Read Window facility in Knoxville, and converting approximately 90% of its material movement equipment from propane to electricity.
The company's efforts to promote sustainability in product development includes ongoing work with Unifi using its Repreve recycled yarn in various mattress and upholstery fabrics, as well as participating in Unifi's Textile Takeback program. To date, Culp has shipped 40 pallets, or about 6,000 lbs., of recycled polyester yarn to Unifi's Yadkinville plant for Textile Takeback production.
"The ESI advisory team, along with a group from Waste Reduction Partners, recently completed an on-site visit at our Stokesdale plant to perform waste, water, and energy audits. They will be guiding us on specific projects to consider and opportunities for future initiatives," Bruno said. "With regards to our sustainability efforts, we are focusing on improvements that are realistically achievable while also maintaining an appropriate cost structure for our company and our customers. Participating in the ESI program is free, and the level of expertise and guidance we are receiving is top notch. If we can find ways to reduce our water and energy consumption while also reducing or maintaining our operational costs, then that is a win for the environment, a win for Culp and a win for our customers."